About this Event
$12 PRE-SALE TICKETS are no longer available on this website
MUST purchase tickets at the GardenAmp; locker room ticket box office
Walk through the Garden Amp; Locker room entrance ONLY to purchase an gain access to the night club
DOOR PRICE: $17.00
DO NOT purchase tix or enter at Main Stage entrance. There is a separate event going on main stage.
Pre-sale ticket buyers: REMEMBER
BRING YOUR PRINTED TIX TO SHOW
Concert line up:
@HOI POLLOI SoCal: 9:15-10:30 PM
@Scrap Yard Aces: 8-8:45 PM
@Los Nauticals: 7-7:30 PM
@MisBrewed: 6:00-6:30 PM
(DOORS OPEN @ 5 PM)
HOI POLLOI SoCal: * Upcoming shows:
Stephen Marley TBA
Tiki Bar (costa mesa) Sat. April, 13 w/(3) specials guests (8pm-1:30am)
DRAMARAMA May TBA
The Slidebar cafe (downtown fullerton) date TBA
Thank you all for supporting HOI POLLOI SoCal. We can not do this without your support. So again, THANK YOU!
Talo Tunes Entertainment Co.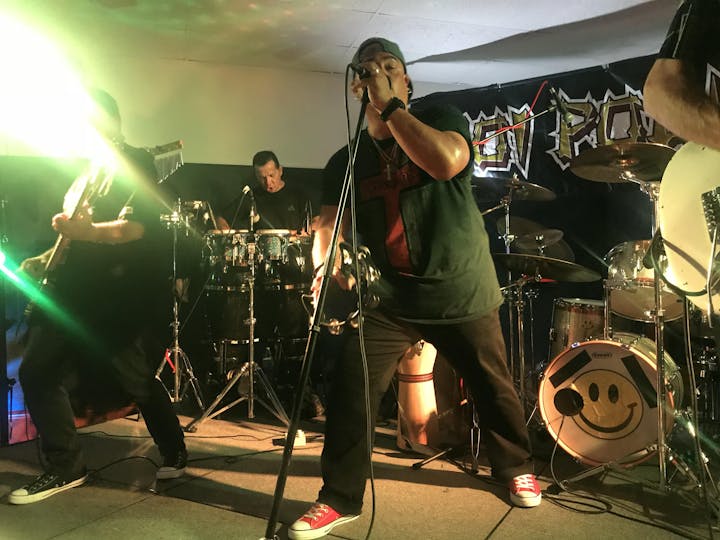 Photo by Kaycee Felton-Lui
Concert at American Legion Hall Aug. 4, 2018