Description
Join Midwest Photo for this unique and interactive hockey photo workshop with the Columbus Blue Jackets!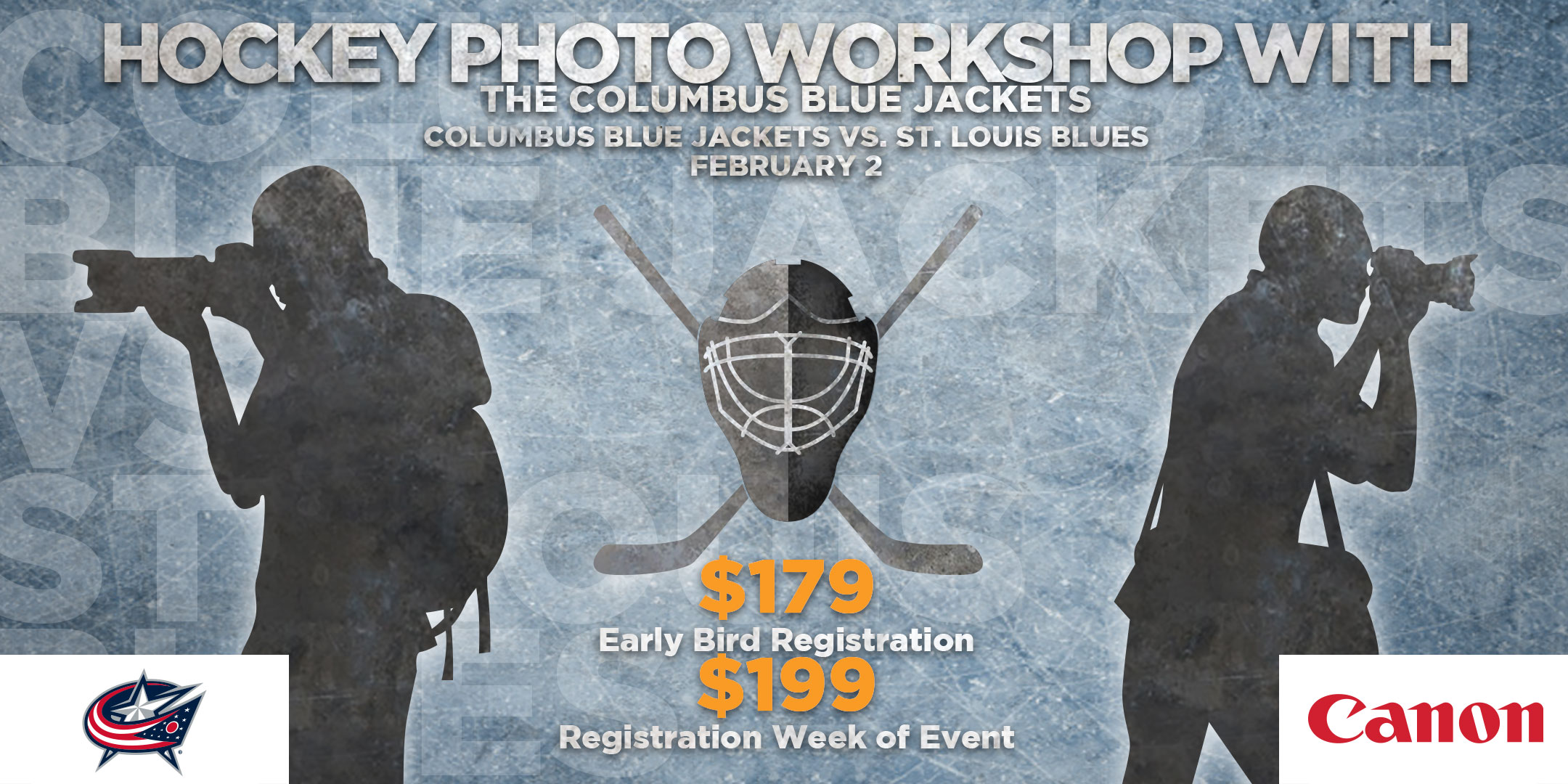 We'll get attendees prepared for shooting the big game! We'll have instruction, tips and tricks for shooting hockey. We'll also have the chance to practice our skills by shooting a non-pro hockey game at the arena before the Columbus Blue Jackets game!
We'll learn the history behind the beloved Columbus Blue Jackets cannon, the NHL's most attention-getting sound machine as well as tour behind the scenes of Nationwide Arena, dubbed by ESPN The Magazine as "the No. 2 stadium experience in professional sports" Finally, we'll move to shooting the big NHL game in our private executive suite with Canon loaner gear!
Ticket includes Executive Suite ticket admission to Saturday Feb 2nd Columbus Blue Jackets vs. St. Louis Blues game at 7pm EST and shooting from our suite seats during the game in the arena.
Workshop Timeline to be annouced here at a later date.