About this Event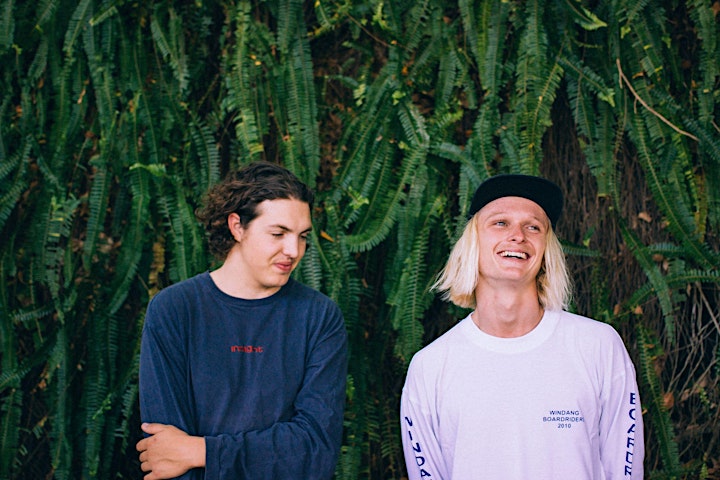 Best mates first, bandmates second – the heart of Hockey Dad has always existed in the friendship between duo Zach Stephenson and Billy Fleming, who first met in early childhood, growing up two doors apart in the unassuming, laid back Australian coastal town of Windang, New South Wales. The foundations for the band began in early 2013, when an underage Fleming and Stephenson would sneak into their local live music haunt to catch their favorite bands. Eventually they were granted regular slots playing to an ever-growing crew of enthusiastic friends turned fans and released their Dreamin' EP on local Wollongong indie label Farmer & The Owl in 2014.
Now, the duo are on the verge of releasing their highly-anticipated second album Blend Inn, the follow up to 2016's debut Boronia. Where Boronia celebrated the long days of summers past, of mates, the ocean and the sublime naivety of youth, Blend Inn is Fleming and Stephenson coming to us with more perspective following a year of relentless touring which took them far from the streets and waves of their hometown.
The growth that Hockey Dad have experienced over the past 18 months has been no accident. The fast-paced, punk style of Billy's drums is executed in perfect synchronicity with Zach's jangly guitar, anthemic choruses and ever confident vocals to give life to their unmistakable and infectious brand of rock-pop. After Boronia's release, the duo embarked on sold out tours across Australia and toured extensively through North America, including showcases at SXSW and a Canadian tour with Dune Rats. 2017 took them to the UK, Europe, and further across Australia, including more shows alongside Dune Rats and Wavves in some of the country's biggest venues – a world away from the 70 cap band room where Hockey Dad first cut their teeth.
Landing in Seattle, the recording of Blend Inn began with renowned audio engineer and producer John Goodmanson (Bikini Kill, Sleater-Kinney, Cloud Nothings) at Robert Lang Studios. The studios, supposedly haunted, echo with their iconic past, having housed many of rock's legends over its time, including the Foo Fighters, Soundgarden, Death Cab For Cutie, Alice In Chains, and most notably, Nirvana, who recorded their last song there – the mic used in Kurt Cobain's final studio track still hangs in tribute.
Here, Hockey Dad found a home away from home.
Where Boronia spoke of a physical place, named for home, Blend Inn refers to somewhere more introspective. "Blend Inn is the part of your head that you want to go to when you're overseas and wishing you were back home, it's within," says Fleming.
"We're always just trying to be comfortable and semi blending in, so it's the name we gave to that place you zone out to." The album is Hockey Dad's boldest output to date, a natural progression for Fleming and Stephenson as they face the tribulations of young adulthood, a theme reflected across the record.
Blend Inn holds onto the charm and energy of youth which won hearts originally – the playfulness, the edge, that quintessential Hockey Dad surf rock sound – but it comes to us from two people with an expanded mindset. "We're still kids," reflects Fleming. "But we're just a little bit more… experienced."
https://www.hockeydadband.com/
https://www.facebook.com/hockeydadband/
https://www.instagram.com/hockeydadband
https://twitter.com/hockeydadband
https://youtu.be/vCjXvpj4jpI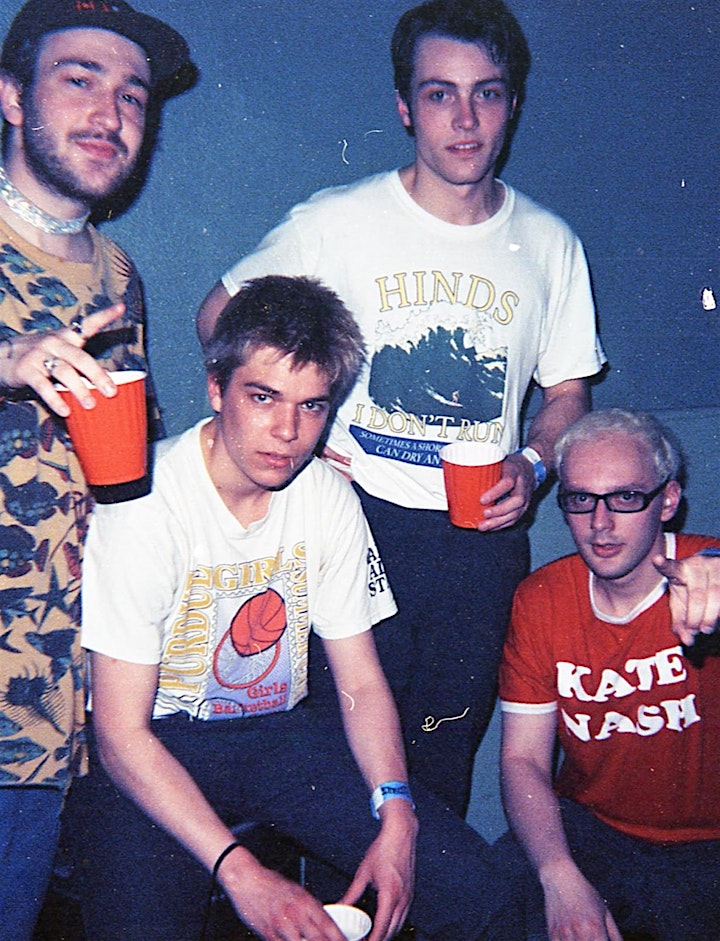 Goodbye Honolulu, evoke a 90s slacker vibe mixing vintage garage rock n roll history with modern elements, it's not exactly pop and it's not exactly punk.
We all know how these band biographies go, right? Friends meet in high school, start jamming, form band in parents' garage and everyone lives happily ever after.
Well Goodbye Honolulu DID meet in high school but they didn't just form one band. Actually we're getting ahead of ourselves. Max and Emmett met on Halloween in Grade 5 when they both turned up at school dressed as James Bond, and a few weeks later the pair had formed their first band. Max and Emmett met Jacob and Fox in High School and formed 5 individual projects, also while still in school the foursome started their own record label, the 100% local Toronto label Fried Records. While other kids were cramming for exams or wasting away playing video games, the Goodbye Honolulu boys were busy playing in bars (attempting to sneak their underage friends in), honing their live skills, writing songs and self releasing multiple albums a year.
These teenage years were laying the foundations and as they hit their 20s Emmett, Jacob, Fox and Max decided to join forces and focus their song-writing and energy to one project, say "hello" to Goodbye Honolulu.
Goodbye Honolulu is best known for their live shows and in best form when every member is screaming their heads off with shout along choruses. Whether it's Emmett's fuzz-layered guitar, Jacob's gnarly vocals, Fox's Bowie-inspired vocal inflections or Max beating his drum kit to death, Goodbye Honolulu make their audience the VIP guests to their rock n roll party.
Highlights of Goodbye Honolulu's ride so far include two USA tours supporting their pals Hinds, releasing No Honey (2017) and releasing their debut album Heavy Gold in 2016.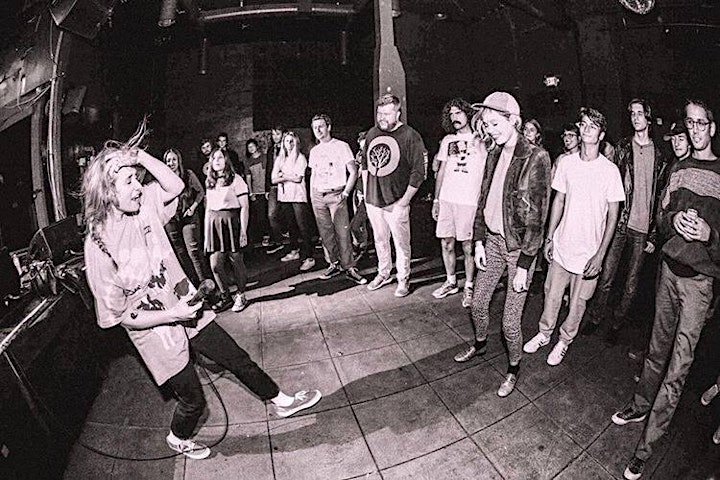 GYMSHORTS
COUPLE A DANK BUDS ROCK AND ROLLIN!!!!!!!
Performers
Date and Time
Location
Refund Policy