Description
Pizza fanatic?!? This event is DEFINITELY for you! Join TRUE Mentors and Hoboken Happy Hours on Sunday, October 15th at the Hoboken Elks Lodge for the 1st ever Hoboken Pizza Fest! Bring the whole family to feast on the best pizza in Hoboken!
Tickets go on sale on Tuesday, August 29th. Due to limited capacity, tickets are expected to SELL OUT very quickly - so don't delay!
Choose from 2 sessions packed with pizza goodness & live music:
Session 1: 11:00am-2:00pm ft. live music by The Fuzzy Lemons
Session 2: 3:00pm-6:00pm ft. live music by Gravy Train
Your $25 ticket includes:
- Delicious Pizza from EVERY participating vendor
- FREE Ice Cream from Ben & Jerry's
- FREE Giveaways
- Awesome Live Music by The Fuzzy Lemons (Session 1) & Gravy Train (Session 2)
Group Discounts:
- Children 2 & under are FREE
- Save 10% on Family 4-Pack Tickets
- Save 20% on Group 6-Pack Tickets
Participating Pizzerias include (list will be continuously updated):
- Napoli's
- Tony Boloney's
- Dozzino
- Hot House Pizza
- Venti Pizza
- Blue Eyes
- The Brick
- Grimaldi's (Session 2)
- Frankie & Ava's (Session 1)
- Giovanni's (Session 2)
Everyone knows delicious Pizza is best when paired with a cold drink (or a few)!
- Castle Point Brewery's Hoboken Ale will be flowing all day for only $4 a pint
- Dogajolo Carpineto (red wine similar to a Chianti) $4 a glass
- Colimoro Südtirol Alto Adige Pinot Grigio $4 a glass
We're also offering an optional 3 hour Open Bar Package featuring the above options (Hoboken Ale and wines) for an additional $30!
Pizza Eating Competition:
Think you have what it takes to be crowned Hoboken's Pizza King or Queen? We'll be hosting a pizza eating contest during Session 2 with pizzas provided by Pizza Republic! Post your best/most creative pizza-eating photo or video on Instagram and tag @hobohappyhours for your chance to be chosen to compete!
This event will benefit True Mentors, Hoboken's only non-profit offering a one-to-one mentoring program matching children ages 7-17 with adult mentors in the same community.
A HUGE Thank You to our sponsors:

opiciwines.com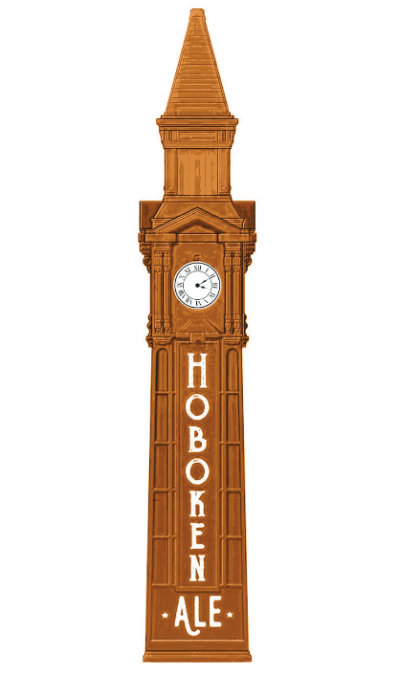 castlepointbrewery.com

benjerry.com