About this Event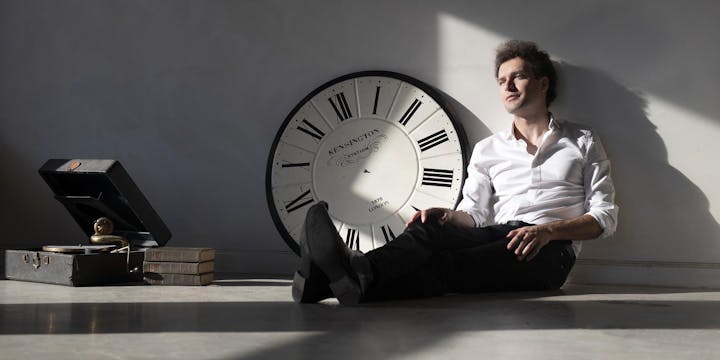 8:00 - JAMIE ALIMORAD
Light first dawned on Jamie Alimorad's prodigal artistry in Boston's underground music circuit, while attending Northeastern University. From those humble beginnings, Alimorad dedicated himself to honing his craft as a singer/songwriter and multi-instrumentalist. His time at Northeastern proved invaluable, culminating in a Bachelor of Science in Music Technology, and a blossoming career.
Upon graduating, his music began trickling out from Boston's indie scene and out into the world at large. He independently released two albums (Cornerstone and Words Left Unsaid) that garnered enough success to warrant his first nationwide tour, taking him through cities, including, New York, Las Vegas, and Los Angeles. The tour's success led to the 2014 music video for Words Left Unsaid single "Beautiful" hitting over 2 million views on YouTube.
Alimorad has spent the past four years writing and recording new material for his This Is Tomorrow Calling, releasing September 27, 2019 under his newly formed Knothole Records. Teaming up with Grammy-nominated singer-songwriter and producer Gino Vannelli, and Grammy-nominated songwriter and producer Ross Vannelli, the trio have crafted a collection of vocal-centric pop music, that has more than its fair share of innovative twists, and turns, fueled by Alimorad's effusive passion towards fusing genres. The album tells Alimorad's coming-of-age story of the years of an artist growing in an ever-changing world, and emerging from his cocoon, fully stretching his wings as a songwriter, musician, and vocalist.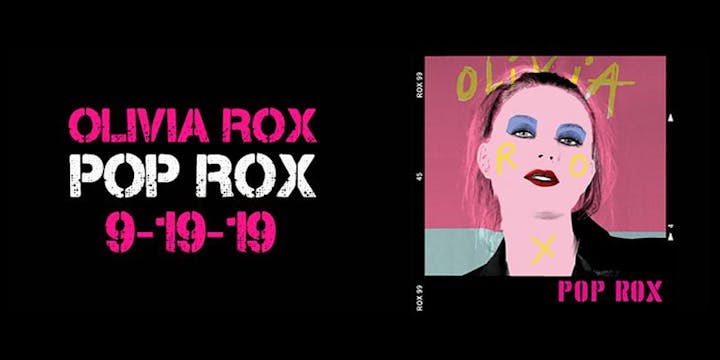 9:00 - OLIVIA ROX
Meet American Idol finalist Olivia Rox. She has a huge album release coming out 9-19-19. Olivia Rox is known for her incredible singing voice, songwriting, poise, beauty (and of course her pink hair!) Olivia has become synonymous with positivity, for her positive influence on the world, a humble attitude and having a huge heart, that has lent itself to being a great role model for her generation and younger generations to come. She made it to the coveted spot of top 6 girls on the final season of American Idol, which has garnered her much attention, and gained many fans Internationally.
A seasoned veteran at only 20 years old, In addition to major TV exposure establishing her as a household name. Olivia also writes all of her own music, performs for audiences around the world, has established a huge youtube presence, has acted in movies and even got nominated by the critics for her acting abilities in the stage role of Annie.
For more on Olivia, her bio is on her website: http://www.oliviarox.com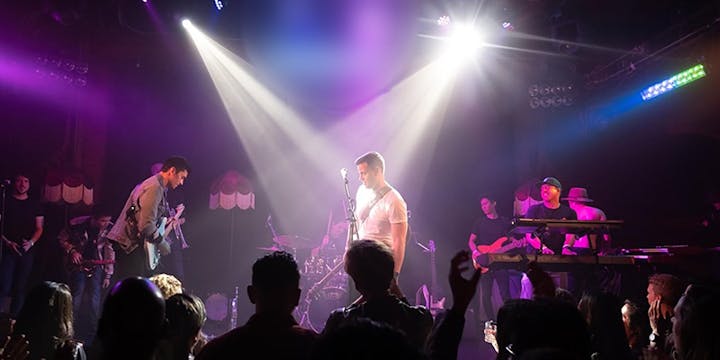 10:00 - MIKE BAUER & THE WOODFELLAS
So far, 2019 has been a busy year for Mike Bauer. Releasing four new singles (Good Things, Sky So Blue, Window Watching, Wild), and two new music videos (Good Things, Window Watching), Bauer and his backing band are turning heads. Recently playing to a sold out crowd at The Troubadour, one of LA's most storied and historic venues, Bauer and his ten-piece ensemble continue to show-off their musicianship and songwriting.
Writing mostly with producer, Adam Berg, or, Berg (The Decoders, Maejor), Bauer has a genre-bending style that is all his own and a vocal range to match. Occasionally co-writing with the legendary Richard Rudolph, whose credits include Minnie Riperton, Earth, Wind & Fire, and Stevie Wonder, has only refined that style.
"As the band seamlessly transitions genres during their set, it is clear that, individually, each band member is very talented in their own right. When playing together, the band's synergistic harmonies take on a life of their own, and Mike Bauer is the conductor who brings it all together. From classy funk that makes even the most aloof Angelino want to dance, to soulful R&B that Phil Spector could not have done a better job producing... This is feel-good music done right; the antithesis to mindless radio pop where the only lyrics include a repetitious chorus. Even their moody songs are up-beat, leaving listeners with a lingering satisfaction." - Ryan Stabile, LA Examiner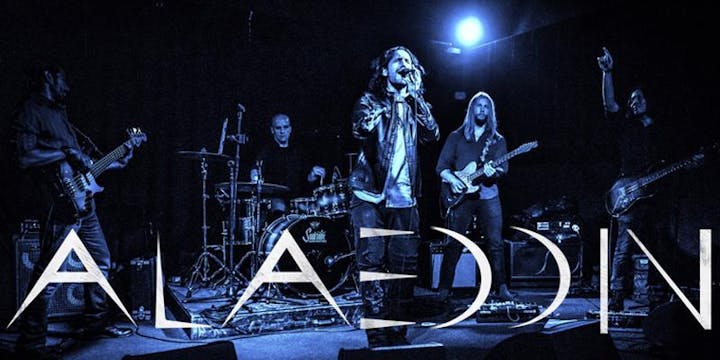 11:00 - ALAEDDIN
Alaeddin has revived the Rock Opera Genre, and created their own subgenre called Angelic Rock Opera. What is angelic rock opera? Soaring melodies, a strong full-band rock sound, epic vocals and intricate harmonies create a soundscape, that tells a story.
In addition to being busy recording their next album, Alaeddin is  currently involved in a campaign called "24 Singles in 24 months." A new single and lyric video, not part of any album, is released on the second Friday of each month! Alaeddin's latest album, the 13 track rock opera, "A Whole New World" was released in April of 2019.
The album follows a single character through a devastating personal loss. He begins hearing voices that he does not, at first, understand.  He believes that these are voices of angels. The angelic harmonies are sung in Arabic, while the lead vocals are sung in English. A Whole New World is a classic hero's journey from pain to redemption, from darkness to light, and from devastation to rebirth.
Alaeddin is the creation of, and is fronted by, Emo Alaeddin: the multiple Award-Winning Songwriter on SongoftheYear.com, nominated for Best Vocalist at the Los Angeles Music Awards, two music videos featured on MTV and winner of the Rolling Stone Street to Stage competition is modern pop Arab-American singer/producer Emo Alaeddin. Alaeddin has performed in 11 countries and for 6 festivals in the US, Europe and the Middle East including SXSW, Rockwood, and One More Shot UK.