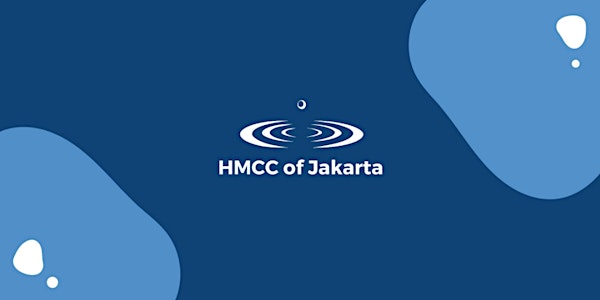 HMCC Jakarta - Celebration
Location
Lotte Shopping Avenue
Kav 3-5 Jalan Professor Doktor Satrio
Kecamatan Setiabudi, Daerah Khusus Ibukota Jakarta 12940
Indonesia
HMCC Jakarta is hosting in-person Sunday Celebration and Building Blocks every Sunday at 3PM at Lotte Shopping Avenue
About this event
We are so excited to see our church family gather once more! Our sanctuary is located in Lotte Shopping Avenue, Kuningan on the 5th floor. Here are some directions that might help you locate us easier:
To access via elevator, the closest will be located at Lobby Avenue, or take any escalator up to the 5th Floor (in front of Genki Sushi / Wingstop from the 4th Floor) then make your way towards Ciputra Medical Center
Parking is best accessed from

Ranch Market Lobby on the right side of the mall to park at the basement, or
Through P8 (entrance is next to Mega Kuningan Lobby) at the back side of the mall
If accessing via basement, please find the elevator marked for Ciputra Medical Center, or park near Lobby Avenue elevators.
By agreeing to reserve tickets for our Sunday Celebration, you have agreed to the guidelines and terms stated below.
In light of the recent pandemic, please take note of our Guidelines for In-Person Gathering:
We require all attendees to have been vaccinated against COVID-19.
Please reserve a ticket for every person coming. If using the same email for bulk registration, please use different names for each ticket.
Children under the age of 12 accompanying vaccinated parents will need their own ticket, please reserve Children Ticket(s) accordingly for them to be part of the in-person Building Blocks service (also at 3pm).
Upon entering our sanctuary, we will ask for the name(s) registered on Eventbrite ticket(s) for our team to confirm your reservation.
Temperature will be checked at entrance, and hand sanitizers are ready at various stations (if your temperature is higher than 37.5°C, we will kindly refer you to go home).
Due to COVID-19 protocols, please follow the directions of our team to be seated.
Please keep masks on throughout Sunday Celebration.
As a precaution, please note the following as well:
Volunteers (including preachers) are fully vaccinated.
If you have symptoms of mild illness, we would recommend staying home and catch up on sermon recording (available on website by Monday).
Likewise, if you have traveled to places where COVID-19 has widespread, ongoing, and/or community spread, we would recommend the same.
If you are at higher risk for severe sickness from COVID-19 (e.g. elderly, chronic heart or lung conditions, immunosuppressed), we would recommend staying home as well.