HLNY's 9th Annual Cocktails with the Chief

Tuesday, January 19, 2016 from 6:00 PM to 9:00 PM (EST)
Event Details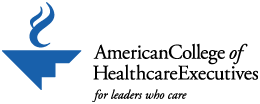 Please join us for our 9th annual Cocktails with the Chief, one of our most popular and special events of the year!
Attend this event and receive 1.5 Face-to-Face credits!
A special panel of C-suite executives representing numerous hospitals and other healthcare organizations will discuss the steps an individual should take within his or her organization and in the surrounding community to reach the next level in their career.
The "Chiefs" Panel will focus on the nuts and bolts of career planning. Attendees will have the opportunity to hear each of the panelists describe their career journey, gain insights into career planning, and participate in a Q&A session with the panelists.  

AGENDA
6:00 – 7:00        Networking reception
7:00 – 8:30        ACHE Panel Discussion
8:30 – 9:00        Networking and coffee
The forum is moderated by:
Kathryn Martin 
Chief Operating Officer
Memorial Sloan Kettering Cancer Center 
Mrs. Martin joined MSK in 1999 as Executive Vice President and Hospital Administrator. She led the development of the $2.2 billion clinical expansion plan, the MSK Cancer Alliance, and the opening of several new facilities, including the Breast and Imaging Center, MSK Commack, MSK Basking Ridge, and MSK West Harrison. 
Mrs. Martin was appointed Chief Operating Officer in January 2015.  In her new role, she is responsible for several MSK functions, including Human Resources, Information Services, and Research and Technology Management, while continuing to oversee hospital operations and Strategy and Innovation.
Before joining MSK, Mrs. Martin served in a variety of senior leadership posts at the New York-Presbyterian Hospital, the New York Hospital Cornell Medical Center, and the New York City Health and Hospitals Corporation. She is a graduate of Boston College with a master's degree in urban affairs from The New School in New York City
 The Cocktails with the Chief Panel includes: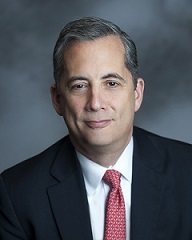 Louis A. Shapiro
President and CEO
Hospital for Special Surgery
Louis A. Shapiro is President and Chief Executive Officer of Hospital for Special Surgery (HSS). He has served in this role since October 2006, overseeing all strategic and operational aspects of the Hospital and fulfilling its mission -- to advance the field of musculoskeletal medicine through world-class patient care, research, and education. Under Mr. Shapiro's leadership, the Hospital has experienced significant growth, expansion of facilities, and recognition as the world leader in its specialty areas of orthopedics, rheumatology, and their related disciplines.
Mr. Shapiro is a strong proponent of the link between internal culture and performance.  He spends time to ensure that every employee is aligned with providing patients an unsurpassed experience that results in excellent medical outcomes. His philosophy of continual improvement has led to outstanding results. Patient satisfaction scores at HSS have consistently been among the highest in the nation.  This attention to quality is also evident in the hospital's low infection and complication rates.  Patients travel from almost every state and 104 countries to the hospital for its unsurpassed diagnostic and clinical expertise.
His hands-on leadership has led to extremely high employee engagement.  In 2013, for the second consecutive year, HSS received the prestigious Gallup Great Workplace Award for the most engaged workplaces in the world. Mr. Shapiro has more than 30 years of healthcare experience including Executive Vice President and Chief Operating Officer at Geisinger Health System in Pennsylvania, a leader in the healthcare practice at McKinsey & Company, and he began his career at Allegheny General Hospital, where he served in a number of capacities in the Pittsburgh-based system. 
Last year, Mr. Shapiro served as Board Chairman of the Greater New York Hospital Association.  He is Fellow of the American College of Healthcare Executives and received its Award of Distinction in 2009.  He is also a member of the Regional Policy Board for the American Hospital Association. He serves on the Board of the nonprofit organization Crutches for Kids.  Mr. Shapiro earned his B.S. and M.H.A. degrees from the University of Pittsburgh.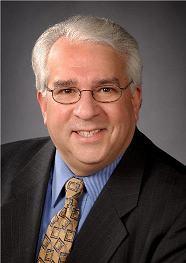 Jeffrey Kraut 
Executive Vice President, Strategy and Analytics Northwell Health 
Associate Dean, Strategy, Hofstra Northwell School of Medicine
Jeffrey Kraut serves as the executive vice president for strategy and analytics at Northwell Health and as associate dean for strategy for the Hofstra Northwell School of Medicine, one of the nation's newest medical schools. In addition to coordinating the strategic planning and health policy activities of Northwell, as well as the development of its network of providers through merger, acquisition or affiliated relationships, he is also responsible for data governance and organizing the next generation of business and clinical analytics throughout the Health System.
Often recognized for his skills in health planning, policy and analytics, Mr. Kraut serves as Chair of the NYS Public Health and Health Planning Council (PHHPC). The PHHPC oversees public, health planning, regulatory and Certificate of Need activities in New York State. He has focused on influencing the interoperability and sharing of health data through the development of regional health information organizations and incubating innovation opportunities in pharma/biotech R&D environments. He served as the founding Chair of the Long Island Patient Information Exchange (LIPIX) and was instrumental in its merger with its New York City counterpart, NYCLIX, to form Healthix, the largest RHIO in New York State.
Mr. Kraut is a board member of the American Hospital Association's Society for Healthcare Strategy and Market Development, a fellow of the New York Academy of Medicine and serves on the Standards Council of the Commission on Accreditation on Healthcare Management Education. He was the recipient of the 25th Anniversary Leadership Award of The New York State Society for Health Planning, an organization of which he served as past president. He serves on various committees of the Healthcare Association of New York State (HANYS), the Greater New York Hospital Association (GNYHA) and on the board of the Nassau-Suffolk Hospital Council.
He is also involved in regional economic development and community building activities as a board member of the Long Island Regional Planning Council, Sustainable Long Island and The Brookville Center for Children Services. Mr. Kraut serves as a health policy advisor to the Long Island Index and ERASE Racism.
Prior to joining Northwell, Mr. Kraut served as the Vice President for Policy and Planning at the SUNY Downstate Medical Center, where he was recruited from the health care consulting group of KPMG Peat Marwick. Mr. Kraut received an MBA in Healthcare Management from Baruch College/Mt. Sinai School of Medicine and is a graduate of Stony Brook University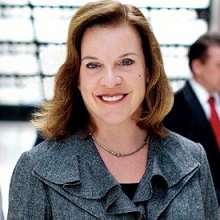 Susan Somerville 
President
Mount Sinai Beth Israel Hospital
Susan Somerville, RN was appointed President of Mount Sinai Beth Israel in February 2014. The hospital, which is an 856-bed teaching institution, was founded in 1889 on Manhattan's lower East side and has an annual operating budget of 1.3 billion dollars.  Mount Sinai Beth Israel is notable for its unique approach to combining medical excellence with clinical care. Major service lines include heart disease, cancer, neurology and orthopedics. It also continues its long tradition of excellence in medical specialties, including gastrointestinal disease, chemical dependency, psychiatric disorders, HIV/AIDS research and treatment.  Susan is focusing her efforts on quality metrics, operational performance, care model, patient experience and the financial performance of the organization.  She is leading the development of a campus master plan and programmatic redesign for the medical center.  The hospital is a member of the Mount Sinai Health System, which encompasses the Icahn School of Medicine and is internationally acclaimed for its excellence in research, patient care and education across a range of specialties.
Previously, Susan was Executive Director of North Shore University Hospital, where she was responsible for the daily operations of that 804 bed facility which supports approximately 3,000 specialist and subspecialist physicians, 16 clinical service lines and corresponding support staff.  She directed and managed a $1.2 billion budget and led the strategy on a number of large scale construction projects. North Shore University Hospital is a tertiary care facility and a member of North Shore LIJ Health System. 
Prior to that, Susan was Vice President of Cardiovascular Services, with oversight for the service line throughout the health system's 15 hospitals.    She directed the development of system strategies for cardiac services at the tertiary programs, community hospitals and ambulatory sites.   Prior to being named Vice President, Susan was Director of Cardiac Patient Care Services and Administrative Director of the Division of Pediatric and Adult Cardiology.  
Ms. Somerville began her career as a registered nurse, specializing in cardiac and critical care nursing. She received her MA from Hofstra University and attended the Wharton Fellows Program in Management for Nurse Executives at the University of Pennsylvania.  She received her BS from St. Joseph's College and her RN degree from Catholic Medical Center of Brooklyn and Queens. Susan frequently lectures at Healthcare and Nursing Conferences and has a focus on talent development and mentoring.
**Due to limited seating for this event, please register early to reserve your spot.**
---
Photo/Video Disclaimer Policy: By registering for this event, you agree to allow HLNY to use any photograph/video taken at the event, without the expressed written permission of those included within the photograph/video. HLNY may use the photograph/video in publications or other media material produced, used or contracted by HLNY including but not limited to: brochures, invitations, books, magazines, websites, etc. 

Any person desiring not to have their photo taken or distributed must contact us of his/her intentions. HLNY may decide to remove the photo or conceal the identification of the individual in question.
 _________________________________________________________
This and all our programs and events are made possible by the generosity of our 2015-2016 HLNY Corporate Sponsors who are ardent supporters of the healthcare executive profession.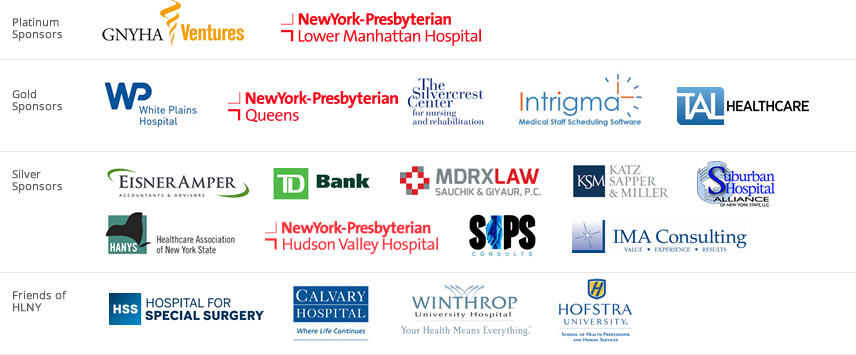 When & Where

PricewaterhouseCoopers LLP
300 Madison Avenue
New York, New York 10017


Tuesday, January 19, 2016 from 6:00 PM to 9:00 PM (EST)
Add to my calendar
Organizer
Healthcare Leaders of New York
HLNY represents professionals who manage the business affairs of healthcare organizations throughout the New York Metropolitan area. No other professional association is more essential for meeting the career needs and interests of healthcare executives in New York State. The 1500+ members come together for networking and events, career advancement, professional enrichment, and continuing education. Our Leadership Team strives to make HLNY the pre-eminient organization for Healthcare Business Professionals in the Greater New York Area.
The HLNY Mission is to advance healthcare leadership and management excellence through professional enrichment and continuing education of our members. We support high ethical standards and conduct, and promote the mission of the American College of Healthcare Executives.
Through HLNY, ACHE members have access to local professional development and networking events, mentoring, and career services which include a jobs data bank and resume support.
HLNY's 9th Annual Cocktails with the Chief