HLNY's 2nd Annual Mini-Congress

Thursday, September 14, 2017 from 8:30 AM to 6:00 PM (EDT)
Event Details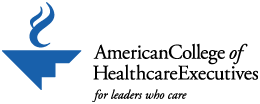 Join HLNY for our 2nd annual Mini-Congress. This year's theme is "Discovering Possibilites and Opportunities", intending to help participants deepen knowledge on different areas through four panel discussions:
          - Bending the Execution Curve: Implementing Successful Organizational Change
          - Changing Business Strategies and Aligning Executive Compensation
          - Disruptive Innovation
          - Equity of Care
We are excited to offer a full-day learning and networking opportunity to our membership and guests closer to home. There will be 6 hours of ACHE face-to-face credit awarded. In addition, HLNY will be announcing our second annual diversity award winner and presenting several ACHE service awards. 
To round out the day, we will discuss the latest developments with our national organization. 
This event is generously sponsored by Memorial Sloan Kettering Cancer Center:

Complimentary registration is available to employees of our Platinum Sponsors (GNYHA, Hospital for Special Surgery, and NewYork-Presbyterian Lawrence Hospital) and Memorial Sloan Kettering Cancer Center. Contact us for registration details. 
6 Face-to-Face credits will be offered at this event

In order to attain the full 6 Face-to-Face credits, you must be in attendance for the full day. Attendance will be taken before and after each panel discussion. 
Agenda:
8:30 AM         Registration and Breakfast
9:00 AM         Opening Remarks
2:30 PM         Service Award presentations
2:45 PM         ACHE Update 
4:00 PM         Diversity Award Presentation
5:45 PM         Closing remarks and wrap up
Panel #1: Bending the Execution Curve: Implementing Successful Organizational Change
Today's workplace calls for the development of high-performance work teams to manage dynamic healthcare environments. The panelists will present strategies to design and implement collaborative work systems. 
Moderator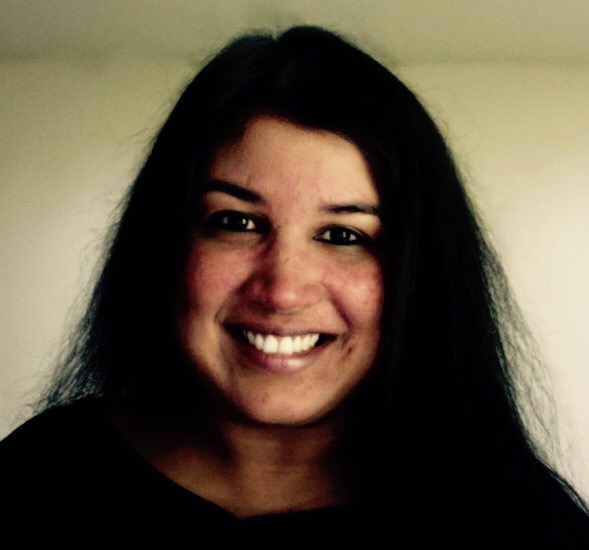 Swetha Kannan-Vigneault, M.Psych
Director,Organizational Development & Change
NYU Langone Medical Center
Panelist # 1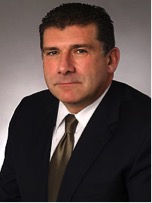 Michael C Evangelides
Principal, Human Capital
Deloitte Consulting LLP
Panelist # 2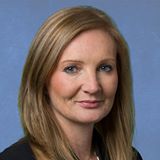 Ann Marie McDonald, RN, CEN, EdD  
Senior Vice President and Chief Quality Officer
St. Barnabas Health System
Panelist # 3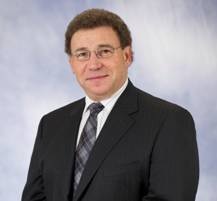 Rony Rinat, Ph.D.
Vice President and Chief Learning Officer
Panel #2: Changing Business Strategies and Aligning Executive Compensation
Among the most daunting aspects of the ongoing transformation of healthcare delivery is that many of the changes will evolve gradually – requiring providers to simultaneously support traditional standards of patient care, while embracing new criteria that are more focused on promoting wellness. Business models, executive roles, and related executive compensation programs will undergo transformative change as healthcare Boards and Compensation Committees seek to establish remuneration programs that are sufficiently flexible to allow a migration towards this new strategic vision. Executive compensation arrangements will need to focus leaders on existing core operational competencies and results, and meaningfully encourage the innovation and execution necessary to succeed in tomorrow's environment. Programs that are effective and capable of withstanding the scrutiny of investors, the community, regulators and the media, will be straightforward in design, closely aligned with mission and performance and highly competitive given superior performance. The changes that many healthcare organizations will need to make will take some time, and will often require the clinical expertise of physicians and physician executives. Leadership pay programs must therefore provide the necessary incentives to encourage long-term collaboration between executives in order to achieve sustained success.
Moderator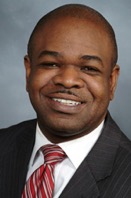 Shaun Smith, JD
SVP & Chief Human Resources Officer
NewYork-Presbyterian
Panelist # 1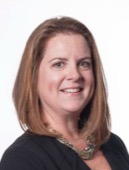 Alanna Conte
Senior Principle
Panelist # 2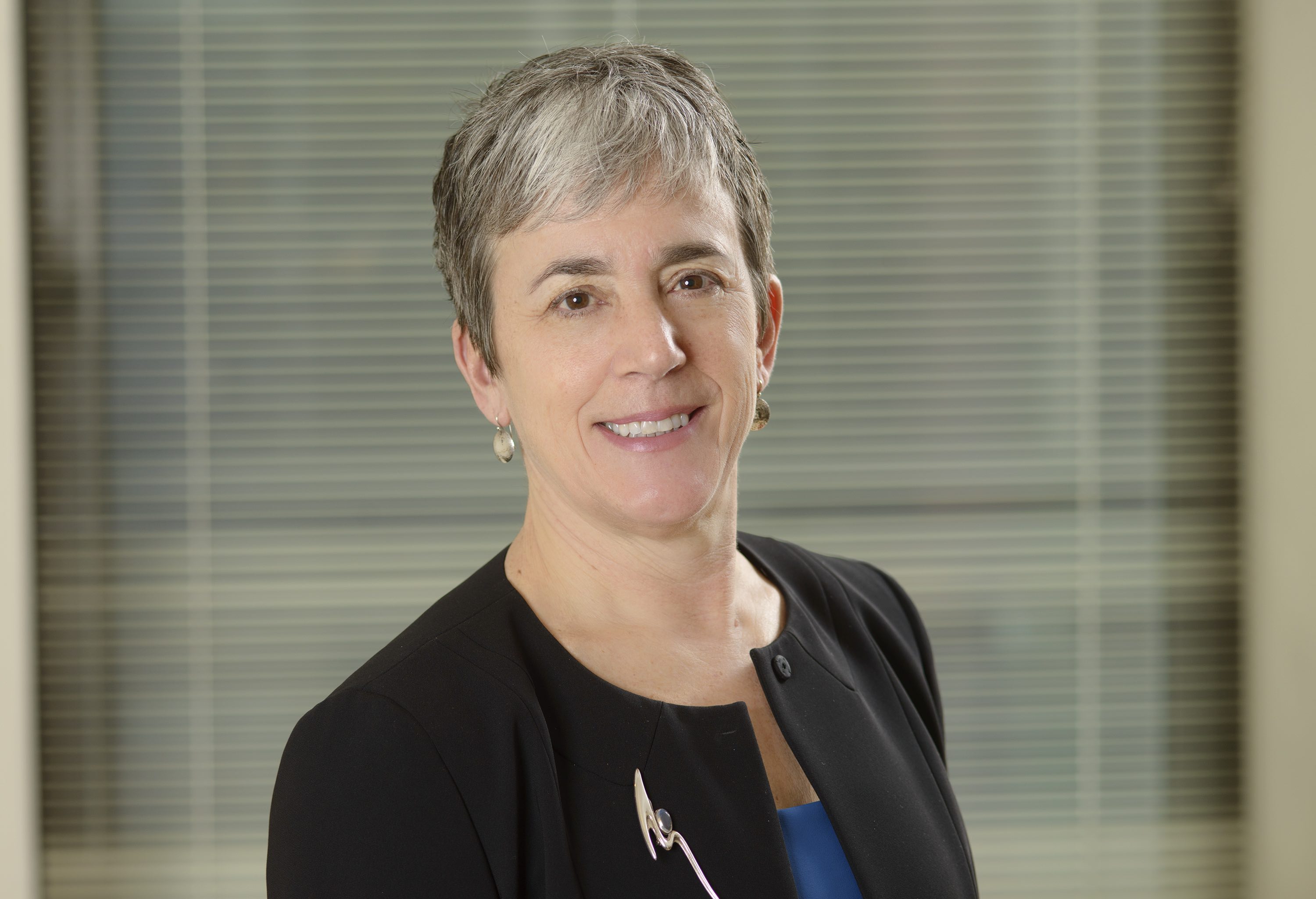 Lisa Freeman 
Vice President, Compensation
Memorial-Sloan Kettering Cancer Center
Panelist # 3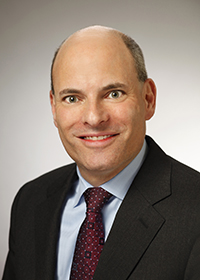 Bruce Greenblatt
Managing Principle
Sullivan, Cotter and Associate, Inc.
Panel #3: Disruptive Innovation
Disruptive innovation, a term coined by Harvard professor Clayton M. Christensen, is a transformative business model that leverages technology to help focus on making products and services more accessible and affordable. In healthcare delivery, disruptive innovations have the potential to decrease costs while improving both the quality and accessibility of care. Disruptive innovations enable new applications and changes in behaviors. The current thinking with many innovators is a belief that a host of disruptive innovations would have wide implications for payers by shifting payment models to reward precision diagnostic tests and abilities of providers. Several current disruptive innovations like retail clinics, telemedicine, medical tourism, and point-of-care medical payments could make a major difference in how health care is reshaped in the near future. This panel will focus on the role of innovation in the medical marketplace and examples of disruptive innovations that will change lives in health care.
Moderator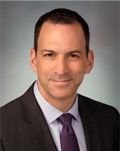 Harry Greenspun, MD
CMO, Managing Director
KF Health, Korn Ferry
Panelist # 1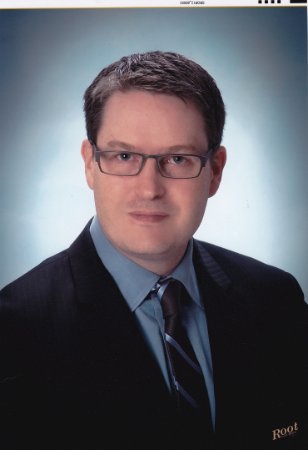 Corey Scurlock, MD, MBA
Medical Director of eHealth Center
Westchester Medical Center Health Network
Panelist # 2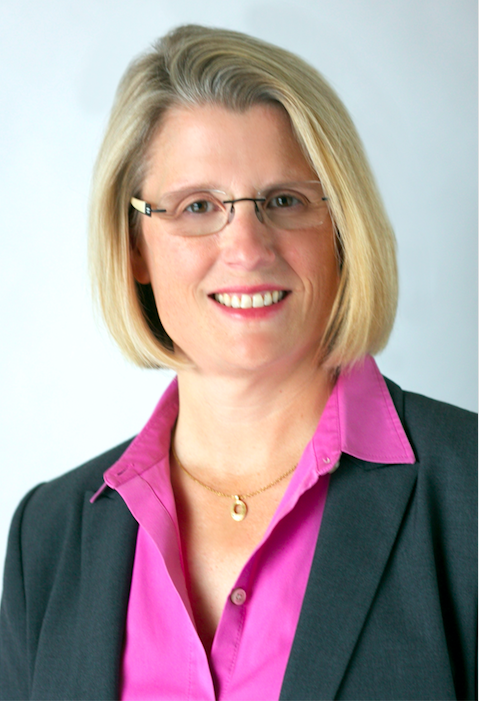 Mary Sargent
Senior Director, Solution Innovation
Philips HealthTech
Panelist # 3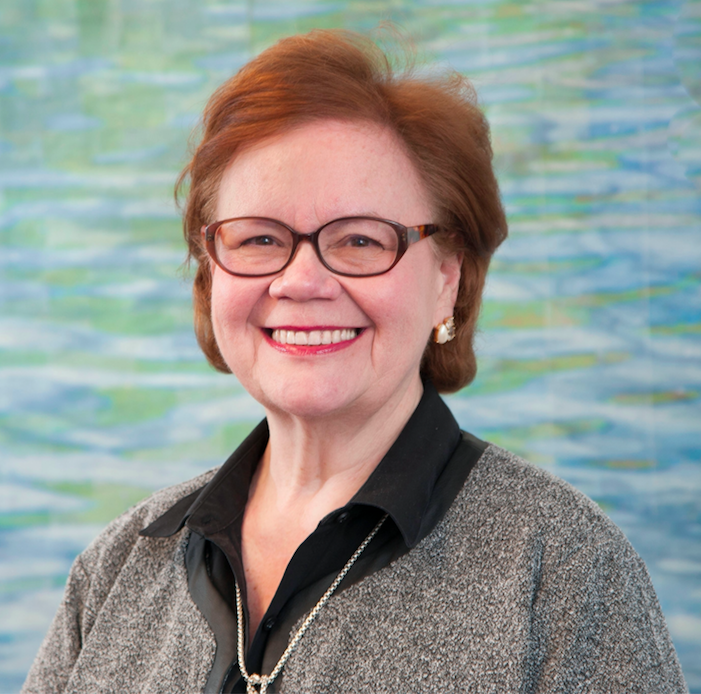 Wendy Perchick
Senior Vice President, Strategy and Innovation
Memorial Sloan Kettering Cancer Center
Panel #4: Equity of Care 
Quality of care should not vary on the basis of the patients' socioeconomic, ethnic, gender, or geographic background. It is known however, that there is a healthcare divide in the U.S. especially in vulnerable populations including: those lacking health insurance, low- income families, racial and ethnic minorities, and LGBT populations. The Affordable Care Act aims to address access and equity of care issues by expanding health insurance coverage. The improvement in access to care will change the way healthcare is delivered and financed. 
To embrace diversity is a core principle of the healthcare management profession and is also an ethical and business imperative. Healthcare organizations must ensure their staff is educated on disparities in order to appropriately address the needs of patients from diverse cultural and economic backgrounds to provide equitable high-quality care to all. It has been shown that patient-centered care improves clinical outcomes and patient satisfaction while reducing medical errors and costs. Eliminating healthcare disparities provides a strategic component to ensure organizational excellence and long-term financial viability.
Moderator
Paul D. Vitale, FACHE
President & CEO
BrightPoint Health
Panelist # 1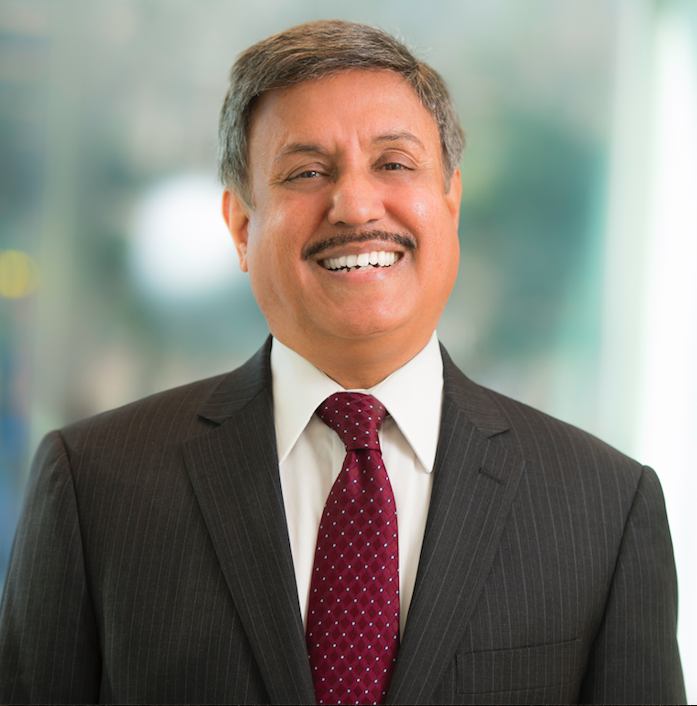 Ramanathan Raju, MD, MBA, FACS, FACHE
Senior Vice President and Community Health Investment Officer
Northwell Health
Panelist # 2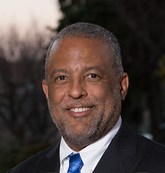 Dr. Lewis W. Marshall Jr., MS, MD, JD
Medical Director
New York University Student Health Center
Panelist # 3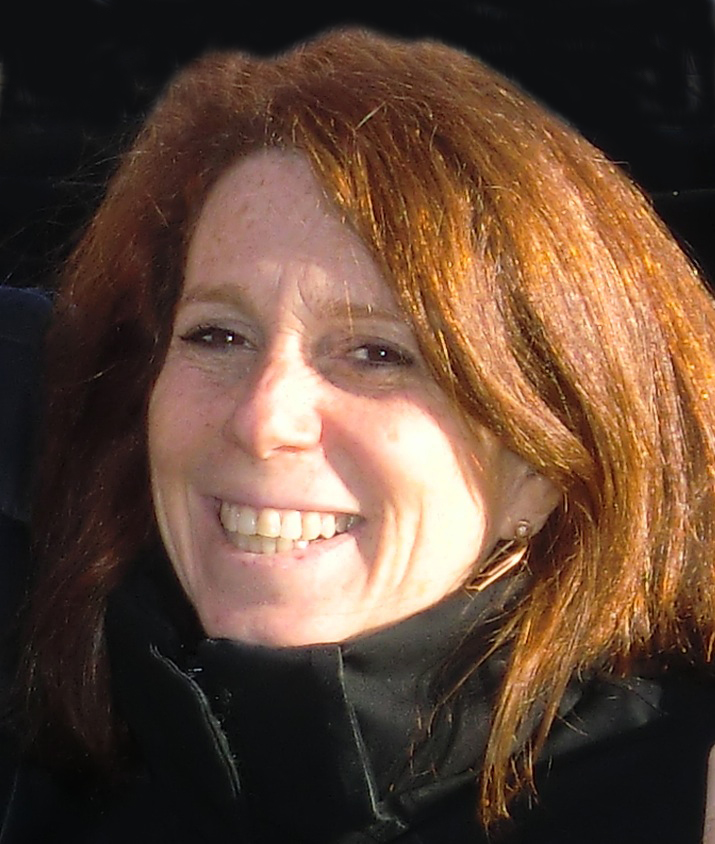 Dr. Francesca Gany, M.D., M.S
Chief of the Immigrant Health and Cancer Disparities Center
Memorial Sloan Kettering Cancer Center
ACHE Updates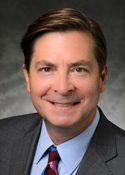 David Olson, FACHE
Senior VP of External Relations and Chief Strategy Officer
Froedtert Health in Milwaukee
 2017-2018 Chairman-Elect
The Healthcare Leaders of NY Group rates are now available online. Your guest have the option of booking their reservations with the link below or calling our off site reservations at 1.866.925.3746.
Group Code – 225046
https://gc.synxis.com/rez.aspx?Hotel=15229&Chain=6158&arrive=9/13/2017&depart=9/14/2017&adult=1&child=0&group=225046
_________________________________________________________ 
LATE REGISTRANTS ARE NOT GUARANTEED ENTRY
_________________________________________________________
Photo/Video Disclaimer Policy: By registering for this event, you agree to allow HLNY to use any photograph/video taken at the event, without the expressed written permission of those included within the photograph/video. HLNY may use the photograph/video in publications or other media material produced, used or contracted by HLNY including but not limited to: brochures, invitations, books, magazines, websites, etc. 

Any person desiring not to have their photo taken or distributed must contact us of his/her intentions. HLNY may decide to remove the photo or conceal the identification of the individual in question.
 _________________________________________________________
This and all our programs and events are made possible by the generosity of our 2016-2017 HLNY Corporate Sponsors who are ardent supporters of the healthcare executive profession.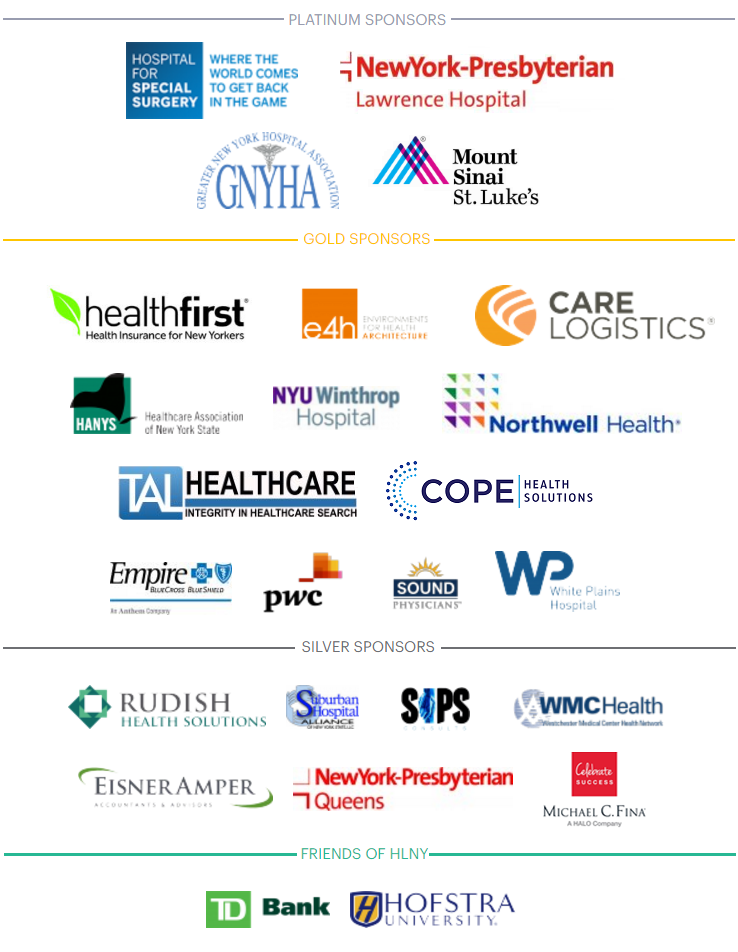 When & Where

New York Academy of Medicine
1216 5th Ave
New York, New York 10029


Thursday, September 14, 2017 from 8:30 AM to 6:00 PM (EDT)
Add to my calendar
Organizer
Healthcare Leaders of New York
HLNY represents professionals who manage the business affairs of healthcare organizations throughout the New York Metropolitan area. No other professional association is more essential for meeting the career needs and interests of healthcare executives in New York State. The 1500+ members come together for networking and events, career advancement, professional enrichment, and continuing education. Our Leadership Team strives to make HLNY the pre-eminient organization for Healthcare Business Professionals in the Greater New York Area.
The HLNY Mission is to advance healthcare leadership and management excellence through professional enrichment and continuing education of our members. We support high ethical standards and conduct, and promote the mission of the American College of Healthcare Executives.
Through HLNY, ACHE members have access to local professional development and networking events, mentoring, and career services which include a jobs data bank and resume support.
HLNY's 2nd Annual Mini-Congress