HLNY's 2nd Annual Mini-Congress

Thursday, September 14, 2017 from 8:30 AM to 6:00 PM (EDT)
Event Details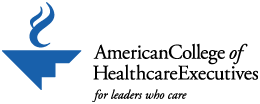 Join HLNY for our 2nd annual Mini-Congress. This year's theme is "Discovering Possibilites and Opportunities", intending to help participants deepen knowledge on different areas through four panel discussions:
          - Bending the Execution Curve: Implementing Successful Organizational Change
          - Changing Business Strategies and Aligning Executive Compensation
          - Disruptive Innovation
          - Equity of Care
We are excited to offer a full-day learning and networking opportunity to our membership and guests closer to home. There will be 6 hours of ACHE face-to-face credit awarded. In addition, HLNY will be announcing our second annual diversity award winner and presenting several ACHE service awards. 
To round out the day, we are pleased to have ACHE's Chairman Chuck Stokes, FACHE joining us to share the latest developments with our national organization. 
This event is generously sponsored by Memorial Sloan Kettering Cancer Center:

Complimentary registration is available to employees of our Platinum Sponsors (GNYHA, Hospital for Special Surgery, and NewYork-Presbyterian Lawrence Hospital) and Memorial Sloan Kettering Cancer Center. Contact us for registration details. 
6 Face-to-Face credits will be offered at this event

In order to attain the full 6 Face-to-Face credits, you must be in attendance for the full day. Attendance will be taken before and after each panel discussion. 
Agenda:
8:30 AM         Registration and Breakfast
9:00 AM         Opening Remarks
2:30 PM         Service Award presentations
2:45 PM         ACHE Update by Chuck Stokes
4:00 PM         Diversity Award Presentation
5:45 PM         Closing remarks and wrap up
Panel #1: Bending the Execution Curve: Implementing Successful Organizational Change
Today's workplace calls for the development of high-performance work teams to manage dynamic healthcare environments. The panelists will present strategies to design and implement collaborative work systems. 
Panel #2: Changing Business Strategies and Aligning Executive Compensation
In today's healthcare environment, the Society of Hospitalist Medicine (SHM) estimates that there are approximately 2,800 hospitalist groups providing services in U.S. hospitals. Even with hospitalist medicine being the fastest growing medical specialty, there is a shortage of hospitalists in the marketplace as hospitals across the country have either implemented, or are currently in the process of implementing hospitalists programs, to address compliance, quality and operations.
The need for regulatory & clinical compliance with federal and state agencies (e.g. CMS, QIO's, etc.), accrediting agencies (e.g. JCAHO) and commercial payers, coupled with current physician practice patterns, collectively support the strong value proposition that Hospitalists bring to today's hospitals and their significance as Change Agents for today's hospital leadership team.
This presentation will address hospitalist recruitment best practices, successful hospitalist implementation plans, the pros and cons of various hospitalist models, the clinical and operational benefits typically derived from hospitalist programs, and identifying appropriate methods and metrics to measure clinical and operational outcomes, risk reduction, patient satisfaction and ROI.
Panel #3: Disruptive Innovation
The communities for which healthcare organizations operate are rapidly diversifying. Not only do they provide care for a diverse community of patients and families, but their workforce is also growing more diverse. This diversity is exhibited in a number of ways, including nationality, race, religion, language, age, sexual orientation and physical ability.
The business implications and imperatives healthcare organizations face concerning diversity and inclusion are immense. Diverse communities will demand different care needs, improved quality, new or modified operational processes and services, strategic planning for a diverse patient demographic and continuum of care.
It is incumbent on healthcare organizations and their leaders to both understand and embrace the needs of diverse populations. Their ability to respond to the needs and preferences of a broader customer base will be critical to their financial and operational survival.
Panel #4: Equity of Care 
Quality of care should not vary on the basis of the patients' socioeconomic, ethnic, gender, or geographic background. It is known however, that there is a healthcare divide in the U.S. especially in vulnerable populations including: those lacking health insurance, low- income families, racial and ethnic minorities, and LGBT populations. The Affordable Care Act aims to address access and equity of care issues by expanding health insurance coverage. The improvement in access to care will change the way healthcare is delivered and financed.
To embrace diversity is a core principle of the healthcare management profession and is also an ethical and business imperative. Healthcare organizations must ensure their staff is educated on disparities in order to appropriately address the needs of patients from diverse cultural and economic backgrounds to provide equitable high-quality care to all. It has been shown that patient-centered care improves clinical outcomes and patient satisfaction while reducing medical errors and costs. Eliminating healthcare disparities provides a strategic component to ensure organizational excellence and long-term financial viability.
ACHE Updates
Charles Stokes, FACHE
Chairman, ACHE
Executive Vice President and COO, Memorial Hermann Health System, Houston
_________________________________________________________ 
LATE REGISTRANTS ARE NOT GUARANTEED ENTRY
_________________________________________________________
Photo/Video Disclaimer Policy: By registering for this event, you agree to allow HLNY to use any photograph/video taken at the event, without the expressed written permission of those included within the photograph/video. HLNY may use the photograph/video in publications or other media material produced, used or contracted by HLNY including but not limited to: brochures, invitations, books, magazines, websites, etc. 

Any person desiring not to have their photo taken or distributed must contact us of his/her intentions. HLNY may decide to remove the photo or conceal the identification of the individual in question.
 _________________________________________________________
This and all our programs and events are made possible by the generosity of our 2016-2017 HLNY Corporate Sponsors who are ardent supporters of the healthcare executive profession.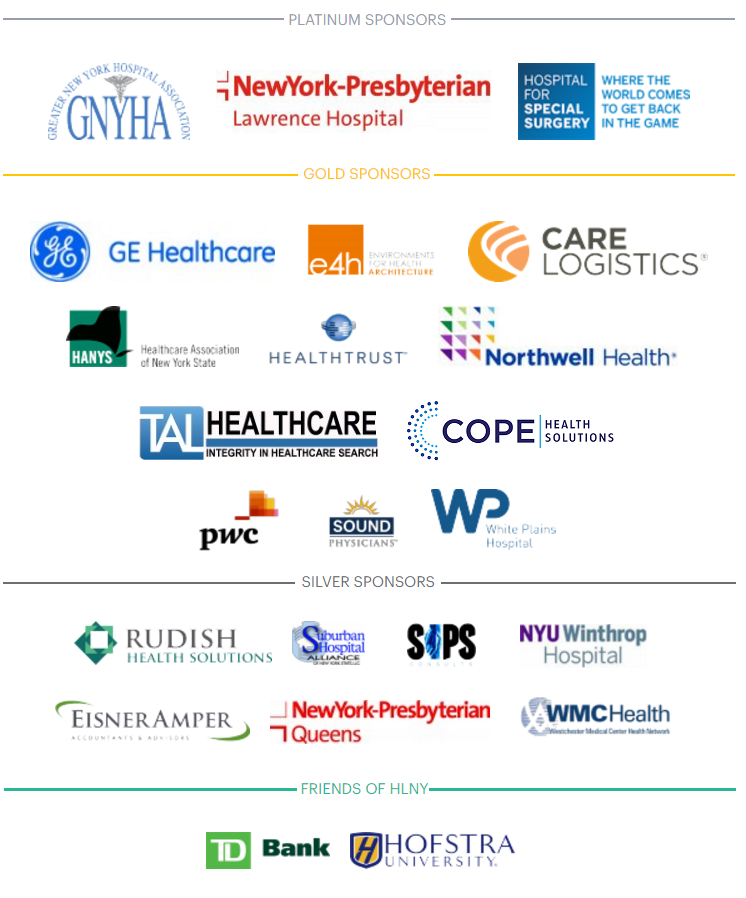 Save This Event
When & Where

New York Academy of Medicine
1216 5th Ave
New York, New York 10029


Thursday, September 14, 2017 from 8:30 AM to 6:00 PM (EDT)
Add to my calendar
Organizer
Healthcare Leaders of New York
HLNY represents professionals who manage the business affairs of healthcare organizations throughout the New York Metropolitan area. No other professional association is more essential for meeting the career needs and interests of healthcare executives in New York State. The 1500+ members come together for networking and events, career advancement, professional enrichment, and continuing education. Our Leadership Team strives to make HLNY the pre-eminient organization for Healthcare Business Professionals in the Greater New York Area.
The HLNY Mission is to advance healthcare leadership and management excellence through professional enrichment and continuing education of our members. We support high ethical standards and conduct, and promote the mission of the American College of Healthcare Executives.
Through HLNY, ACHE members have access to local professional development and networking events, mentoring, and career services which include a jobs data bank and resume support.
HLNY's 2nd Annual Mini-Congress