About this Event
Enter Honey' s, a quaint Brooklyn Meadery, as you're offered a fresh-made cocktail using mead that is made on premises. To pair with this first step of our journey together, Nick Hoefly of Astor Apiaries will be presenting a series of honey tastings utilizing local honey variations from bees right in our area.
The next step of our travels will be enjoyed while you are served delicious, locally sourced food in bite-sized portions prepared by The Connected Chef. in this intimate setting, you will be presented with three sets of micro-courses all paired with a different mead by Enlightenment Wines.
Here at The Connected Chef, everything has a purpose. Each set of micro-courses will offer a small presentation about the journey of a honey bee, it's importance on our food system and what we, as humans, can do to better support the natural course of our food system. You will be encouraged to engage in conversation around these topics and have the opportunity to create new connections for yourself.
Come to enjoy the food and wine and leave with new connections and a deeper understanding of how our food system works.
Gluten Free, Dairy Free and vegetarian options will be available for each micro course
When thinking about the menu, Kim Calichio of The Connected Chef wanted to be able to evoke the feeling of dinner with friends in this more free formed cocktail atmosphere. Maintaining the idea of a cocktail hour with wine pairings, this menu was inspired by how it feels to have a sit down dinner with friends - laughter, wine and good food.
We enjoy dinner out with friends so much because of the laughter, comfort and love that comes across the table. If you are anything like us, you also enjoy sharing plates and tastes over conversation - Having a little bit of this and a little bit of that. Although guests for this Hive to Table Tasting will have the freedom to move about the room, the food is meant to anchor you.
We will move through each set of micro-courses as we would a 3 course dinner.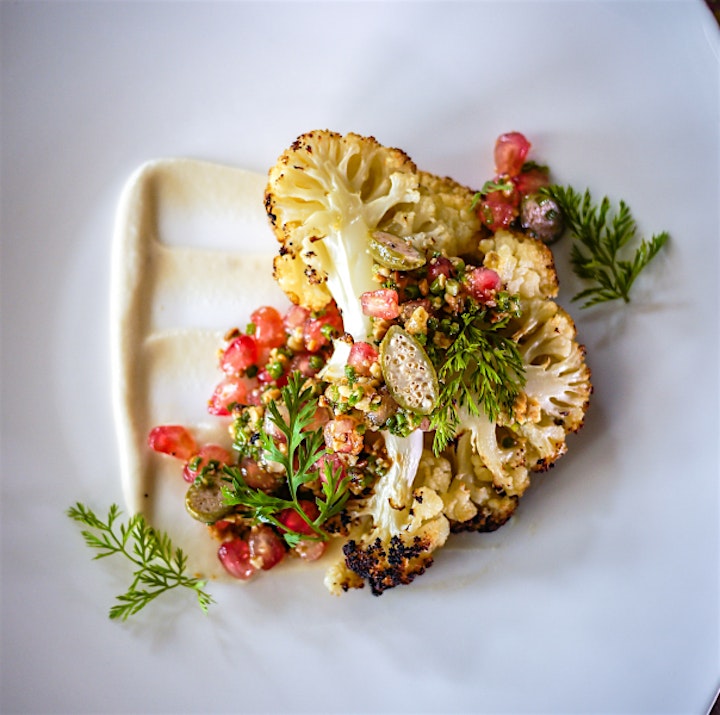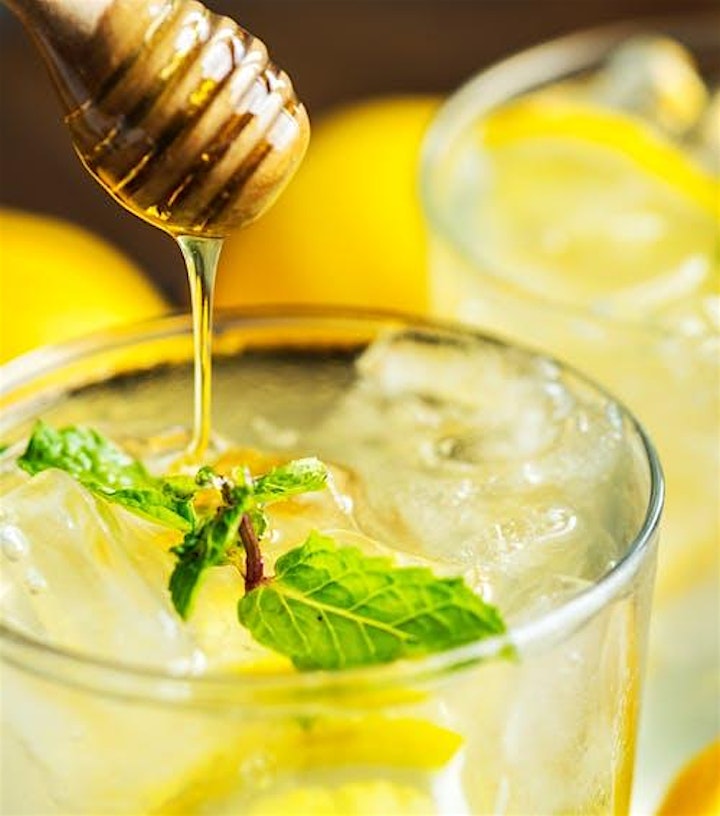 Cocktail
Honey tasting with Astor Apiaries
Starters
Carrot Ginger soup
crispy shallots, bee pollen
Spiced pork cabbage wrap
lime/ginger/cilantro dressed slaw
Herb Marinated Cauliflower Steak
carrot beet chips, garlic herb gel
Mains
Veggie tart
butternut squash, eggplant, red cabbage, kale
Ribeye patacon
chimichurri salsa and pickled red onion
Stewed lentils with kale
fresh parsley, diced apple, apple cider vinegar
Dessert
Tapioca Pops
apple with pecans & pears with oats, whipped coconut cream
Chocolate bombs
flavored & oozing honey varieties