Description
On Saturday, August 26th at 7:00 pm, Farm Chef Kristen Lyon and Sarah Red-Laird, a.k.a., Bee Girl, invite you to join us for a sweet feast at the Historic Hanley Farm in Southern Oregon! Our multicourse dinner will be created in the "farm to table" style, featuring food from local farmers, with Bee Girl Honey weaved through every course. The event will be emceed by next generation beekeeper, Dr. Danny Najera, and attendees will be treated to live music by Son Ravello, beer and mead, and a silent auction. Join us for this sweet community event and give back to the organization who works hard to keep your bees and flowers thriving in Southern Oregon and "beeyond."


Kristen and Sarah met at a local food event at RoxyAnn Winery in 2011. Kristen was directing the back of the house, and Sarah was volunteering as a server. Sarah's busy as a bee work ethic and Kristen's quick wit forged a fast friendship, and the two have been working together to promote local food and bee love since. 2016's event was a delicious success, and we hope you can join us to indulge in this year's honey harvest.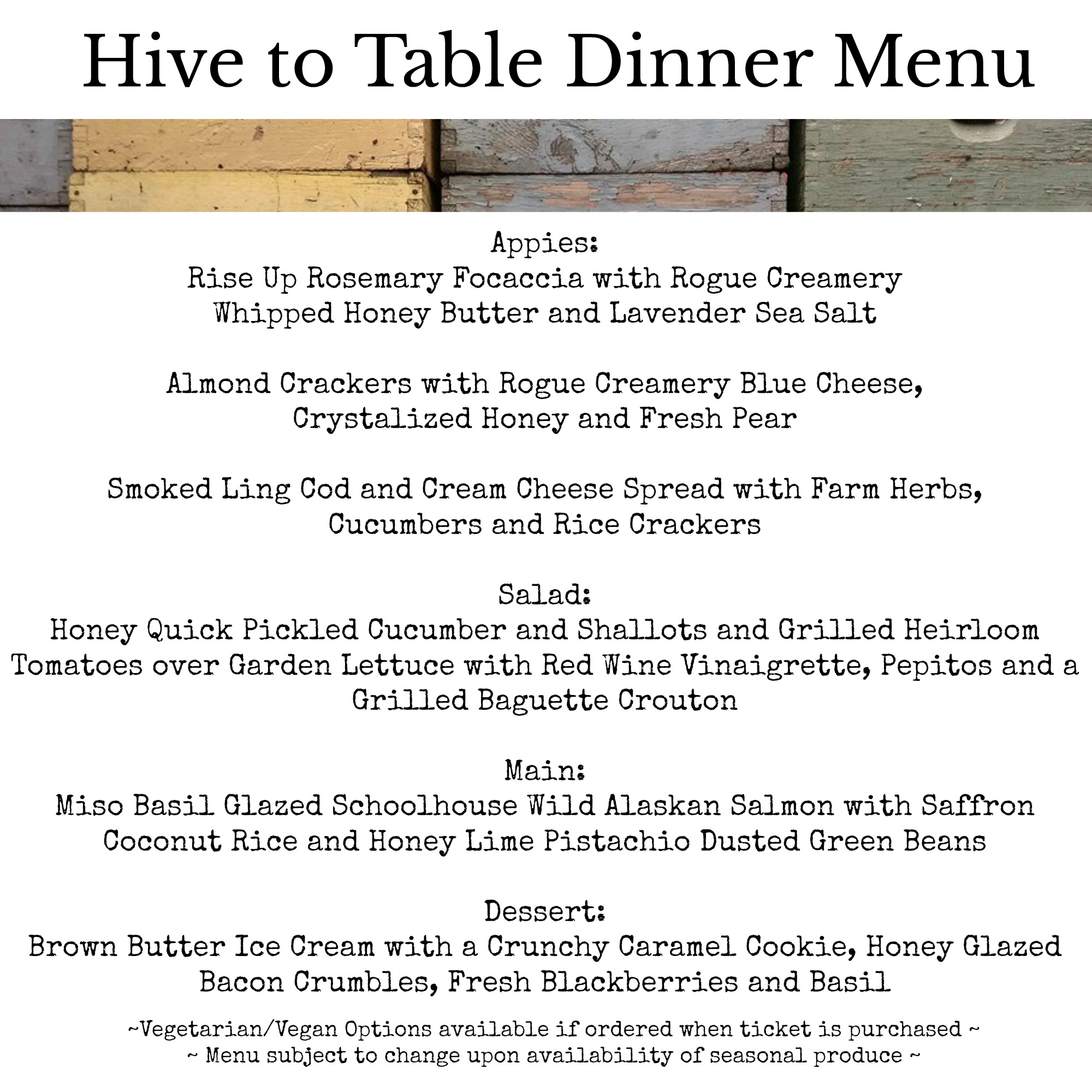 This event is a fundraiser for the Bee Girl organization, a nonprofit with a mission to inspire and empower communities to conserve bees, their flowers, and our food system.

For updates, join our Facebook event page here.
- Thank you to our generous event sponsors -