Description
A Unique And Exciting Experience
Looking for something bold? Something exciting? Something New?
Look no further!
Overview
4 hour long (very likely to go over this time limit so plan accordingly), complete beginner class on beekeeping with emphasis on maintenance and identifing conditions and what caused them inside the hive.. We cover everything in the Bee Adventure class but enhance it with topics such as the different types of hive options you have, equipment for marking and clipping queens, the breeds of bees you can purchase, and much more.
Hive Time Bee Experience Teaches You All The Information To Start Keeping Bees In Your Backyard And To Succeed With Confidence
Come get educated and safely suited up in a comfortable, full-body, ventilated bee suit, with elbow length gloves, ankle straps, and a full-head veil. You then are taken out to your own dedicated bee hive. As you use your pre-lit smoker to calm the bees you will be instructed step by step through your hive. You will use your hive tool to crack open the hive components one by one to unveil the inner workings of the wonderful honey bee. Imagine the rush of hearing upto 40,000 bees all buzzing at the same time as you enter their hive, more docile than you would expect, and one by one, removing supers and frames to explore the castes, the formations, and the inner workings of a Langstroth bee hive.
Registration
The first step in the process will be filling out our brief form with liability waivers. We will scan them as they are signed with your valid ID and direct you to our honey house.
Learning
Before you are suited up you we will gather around Hive Time's amazingly unique 8 foot by 4 foot wall mounted observation hive and learn about the basic structures and behaviors of apis Mellifera - the Western Honey Bee.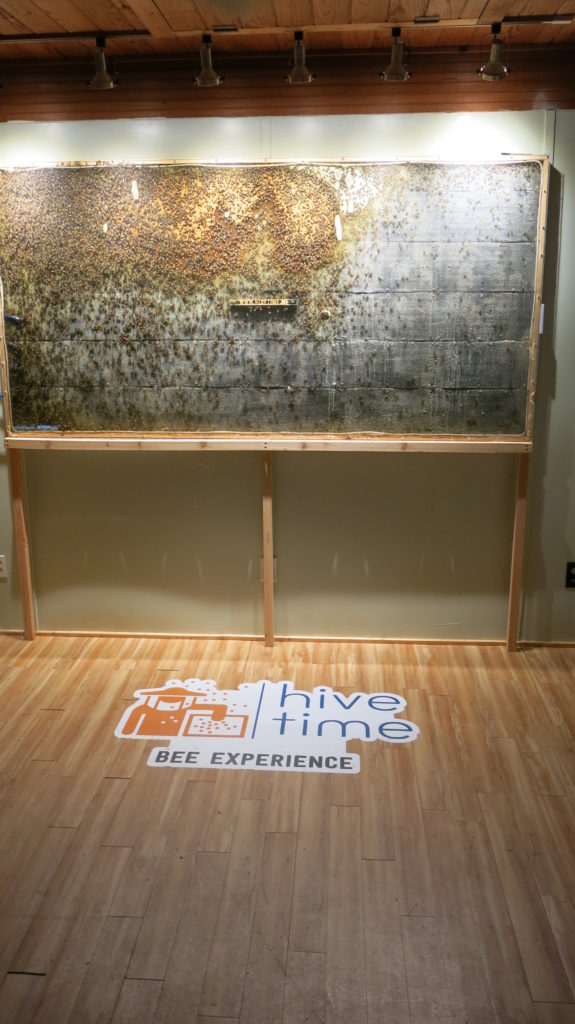 We will find the queen, watch her lay eggs and be serviced by worker bees. We will see the infamous bee dance (workers are giving directions to newly discovered nectar and pollen sources). We will see good grooming and hygene activities, stored honey, capped brood, bee larva, eggs, stored pollen/bee bread and a whole lotta bees. And...you will be able to take pictures and video of all it...and you haven't even suited up yet!
Next, everyone will be assigned a freshly laundered suit, gloves, glove liners, ankle straps, and a hive. If you are going to document your Bee Experience (highly recommended!) we will assign you a bluetooth remote shutter for your phone, and give you any accessories you may need for your GoPro camera - mounting screws, adapter, chest mount, wrist mount, head mount, and/or clip-on mount. You will be taught about the many forms of suits available and discuss the options that are right for you.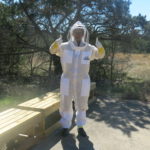 Then it is on to our staging area where everyone will learn about beekeeping equipment and tools. Teaching is better hands-on so Hive Time has you covered. You will physically hold and discuss frames, hive equipment, basic hive tools, and honey processing equipment. You will learn everything you need to get started and succeed in backyard beekeping.
Check and re-check and check again is our motto for our suits. You will be assigned a station buddy to watch out for and learn with for your Bee Experience. If there is an odd number of beeks (short for beekeepers, oh yeah lingo too :) your instructor will be your buddy. You'll put on your ankle straps and gloves then zip our suits up tight. Onward ho, to the bee hives!
It will take a little time but we will setup everyone's phone that wishes to record either video or pictures depending on preference. The bluetooth medallion around your neck allows you press a button and either start/stop your phone video or snap a picture.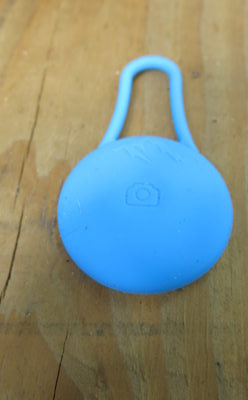 At your hive station your smoker will already be lit and waiting for you. You will begin by lightly smoking the bees and slowly removing the cover. As you venture further and further into the hive your instructor will stop the class and have everyone meet at certain hives where there are particular formations of educational and experience value. Everyone will go back to their own hives and proceed to the next step. You will act as a team in your Bee Adventure.
Hive Time Bee Adventure Is Better
At Hive Time we value getting real world experience. Our hands on approach is much more informative and memberable for your journey as a beekeeper. We make sure everyone has touched every tool we have, sought out and found every type of bee formation we have to offer, and can name all the hive parts and bee jargon we discuss. When you leave, as far as we are concerned - you are a beekeeper!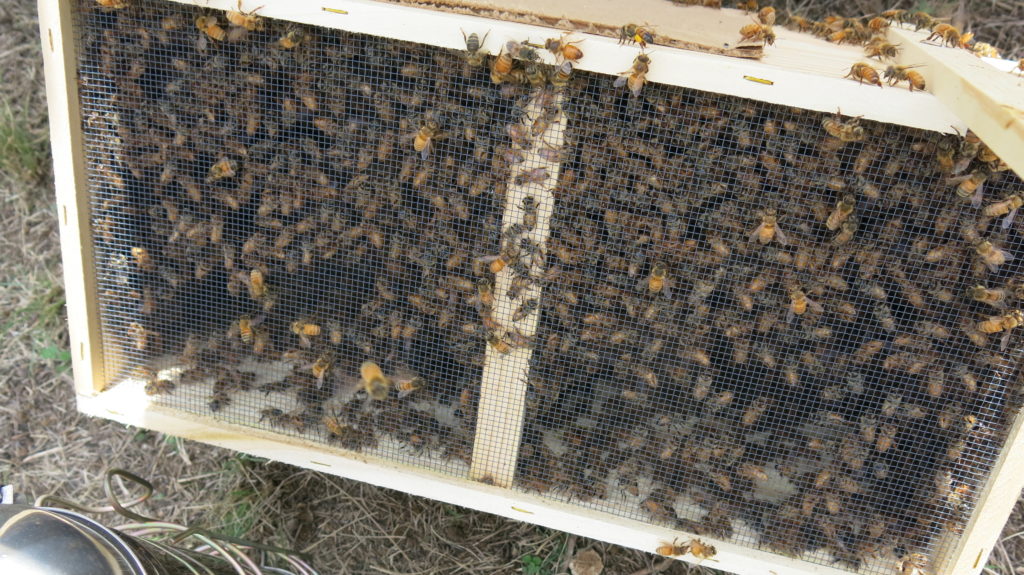 400 Days Of Email And Text Support - STARTING WHEN YOU GET YOUR FIRST HIVE ESTABLISHED
You read that correctly. After you take your Hive Time Bee Experience you are entitled to 400 days of email consultation on your first hive. To redeem, simply post a picture to our Facebook page of you placing your first package of bees in your first hive and your 400 days of email consultation will begin. You can email us any time for advice, send us pictures, and discuss bee topics, etc for 400 days from the date you established your first hive.
Remember that you will probably get your first hive many, MANY days/months after taking your Bee Experience - Hive Time wants you to SUCCEED!
Will I Be Safe?
If you are allergic to honey bees then you should not purchase this service.
We cannot guarantee you no stings but we take every reasonable precaution to minimize the possibility of you being stung.
Your arms are covered in both glove canvas and your suit, two layers per arm. The gloves are leather. The wrist cuffs are hard canvas. We use ankle straps to secure your suit to your boots (the only thing you need to bring is boots and your ID). The veil covers your entire head and is zipped and velcroed for added protection.
In addition, every hive gets a pre-lit smoker that you will apply to the bees. The smoke calms the bees and compels them to gorge on honey.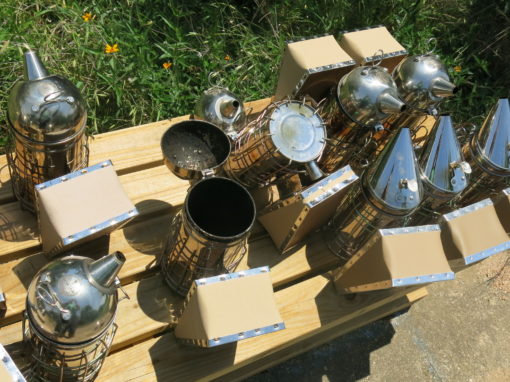 Can I Do It?
We say you can!
All you need to bring is boots and your ID. Any type of clothing will do however, we recommend loose fitting clothing. The gaps in loose clothes help to add more protection.
There is no pressure and your instructor will treat you with respect and kindness - and encourage you to take the leap.
---
More Information


Documenting Your Experience
Camera Mounts
On each hive there are two camera mounts for your phone, GoPro, and DSLR to record your experience.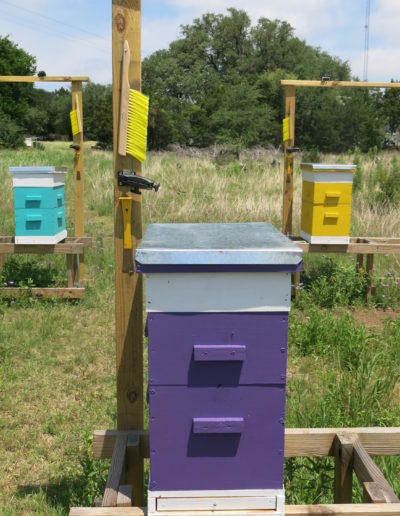 But how can I take pictures with my gloves on?
Great question! We have little coin sized buttons that we connect with your phone via bluetooth. They are hung on a lanyard around your neck. All you have to do to take a picture at the hive is hold your frame of bees up, smile, and press the button on your lanyard. Your phone will snap a picture remotely!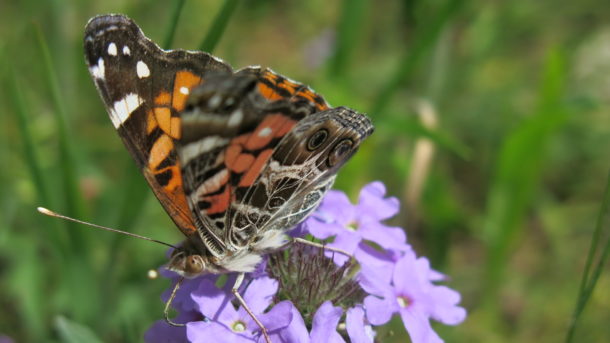 Other Mounts
For the truly enthusiastic we have chest mounts, head mounts and wrist mounts for your GoPro and GoPro compatible like cameras so all your friends can experience the action up close and personal.
Our Observation Hive
We will spend plenty of time discussing what goes on in a bee hive. There is no better way to do this than with an observation hive.
At Hive Time however, we have something special. On the wall of our honey house, we have a wall mounted, single sided, 8 foot by 4 foot observation hive! You can see an entire colony of bees and all their activity while remaining unsuited and safe - the bees are covered by a sheet of Plexiglass and travel in and out of the hive via the outside of the building.
Using our observation hive you will be able to see the queen bee, worker bees, and drone bees. You will see bees emerging from their cells for the first time, bees building comb, grooming acitivites, the infamous bee dance, and even the queen laying eggs!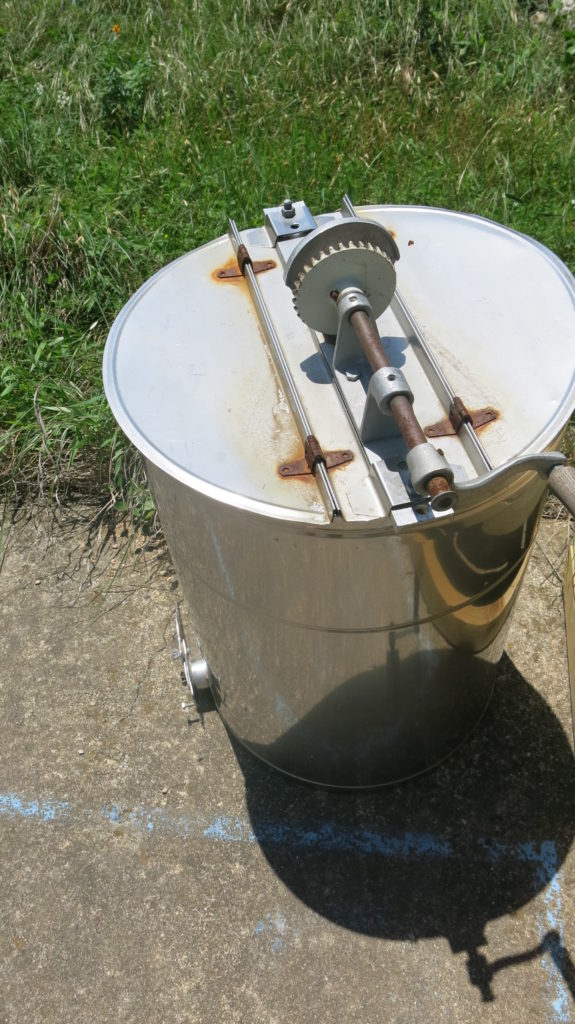 Reserve your hive now!
Hive Time is located about 6 miles west of Dripping Springs in the beautiful Texas Hill Country. We are a private residence on 3 acres surrounded by farms and pasture. So come on out and see us! Get out of the house and do something truly unique and bold - BEEcome a beekeeper.
Feel free to visit our website at https://www.hivetime.me for more information or call us at 512-577-7272 with any questions or concerns.
FAQs
Please visit our website for much more information.
What is the difference between this and the Bee Adventure?
The Bee Experience is a 4 hour class that teaches advanced topics and more pest control in additioon to more Hive Time.
The Bee Adventure is a 2 hour class that excludes advanced topics and pest control. Time is limited to 30 mins in the hive.
Are there ID or minimum age requirements to enter the event?
Yes. For Event Brite scheduled days we only accept adults 18 and up. You must bring valid ID with you as you will be required to sign liability waivers as a condition of your Bee Experience. If you wish to bring anyone under 18 please call us a 512-577-7272
What can I bring into the event? What must I bring to the event?
You must bring your valid ID and a pair of ankle high boots. You cannot enter the beeyard without boots. You can leave all valuables in your car. The event is small and intimate with a maximum of 14 people per class - usually less.
We have water.
How can I contact the organizer with any questions?
Call 512-577-7272 or visit Contact Us on https://www.hivetime.me
What's the refund policy?
We offer full refunds for those that have second thoughts about entering a hive up to the point of opening the top of the hive. After the top cover of your hive is opened your Bee Experience is non refundable.
Do I have to bring my printed ticket to the event?
No, but don't forget your ID.
Is my registration fee or ticket transferrable?
Yes, simply BEE able to provide the name of the person who gave it to you. Adults only. Tickets have no cash value.
Is it ok if the name on my ticket or registration doesn't match the person who attends?
Yes. You'll just need your ID and to be above 18 years of age and provide the name of the person who purchased the ticket.
When are classes?
Class are listed Friday, Saturday, and Sunday starting at 9. If you have a group of 5 or larger and need a special date let us know. We are happy to accomodate.
Do you have food?
Sorry, we do not serve food. Eat a good breakfast before coming and bring a snack for after your adventure in the bee yard. We have free bottled water because Texas.