Description
Was ist Hive Berlin? / What is Hive Berlin?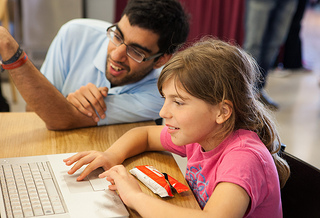 Das Hive Lernnetzwerk ist eine Gemeinschaft ziviler und kultureller Institutionen, welche die sich der Weiterentwicklung des Lernens verschrieben haben und jungen Menschen die Möglichkeiten geben wollen, ihren Interessen in virtuellen und physischen Räumen nachzugehen.
Durch Hive werden Jugendlichen verschiedene, beständige und miteinander vernetzte Gelegenheiten geboten, ihren intellektuellen Interessen und Fertigkeiten nachzugehen.
Hive basiert auf dem "Connected Learning" Prinzip. Mehr über Hive Berlin.
////
The Hive Learning Network is a community of civic and cultural institutions dedicated to transforming the learning landscape, and creating opportunities for youth to explore their interests in virtual and physical spaces.
Through the Hive, youth will have multiple, continuous and connected opportunities to explore their intellectual and skill-based interests.
Hive is based on the "Connected Learning" principle. More about Hive Berlin.
Info Event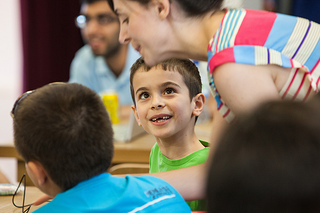 Als Vorbereitung zu dem ersten HIVE Berlin Event im Sommer 2012 veranstalten wir ein Treffen am 20. Juni im Supermarkt in Berlin Wedding.
////
In preparation for the first HIVE Berlin Event in summer, we're organizing a meeting on June 20 in Supermarkt in Berlin Wedding.
Ziele /Goals:
Leute & Organisationen, die Interesse haben mit zu machen zusammenzubringen / Bring interested people and organizations together
Interesse an einem Lernnetzwerk zu wecken / Awaken interest in a learning network
Helfer für die Veranstaltung im Sommer zu finden / Find supporters for the summer event
Weitere Stationspartner zu gewinnen / Discover more learning station partners
Zeitplan / Agenda:
19:00 — Einlass / Arrive
19:15 — Willkommen und Gruppenbegrüßung / Welcome and Group Introduction
19:30 — Vorstellung des HIVE Projektes / Explain the Hive Project
19:45 — Lernstations stellen sich vor / Learning Stations present
20:00 — Diskussion in Interessengruppen / Discussion in interest groups
20:30 — Feedback
21:00 — Schluss /Closing
Interesse an eine Lernstation vorzustellen? Kontaktiere uns. /
Interested in presenting a learning station? Contact us.

Mehr über die Idee von Hive Berlin. / More about the idea of Hive Berlin.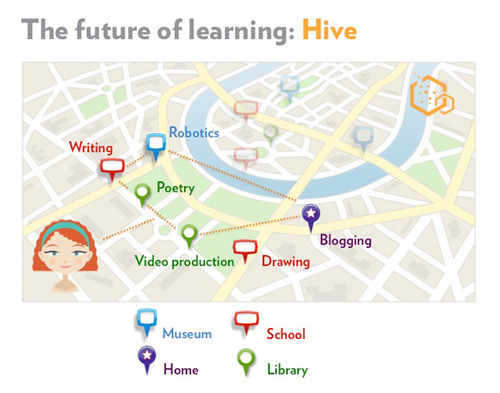 Organizer of Hive Berlin: Info & Planning Event