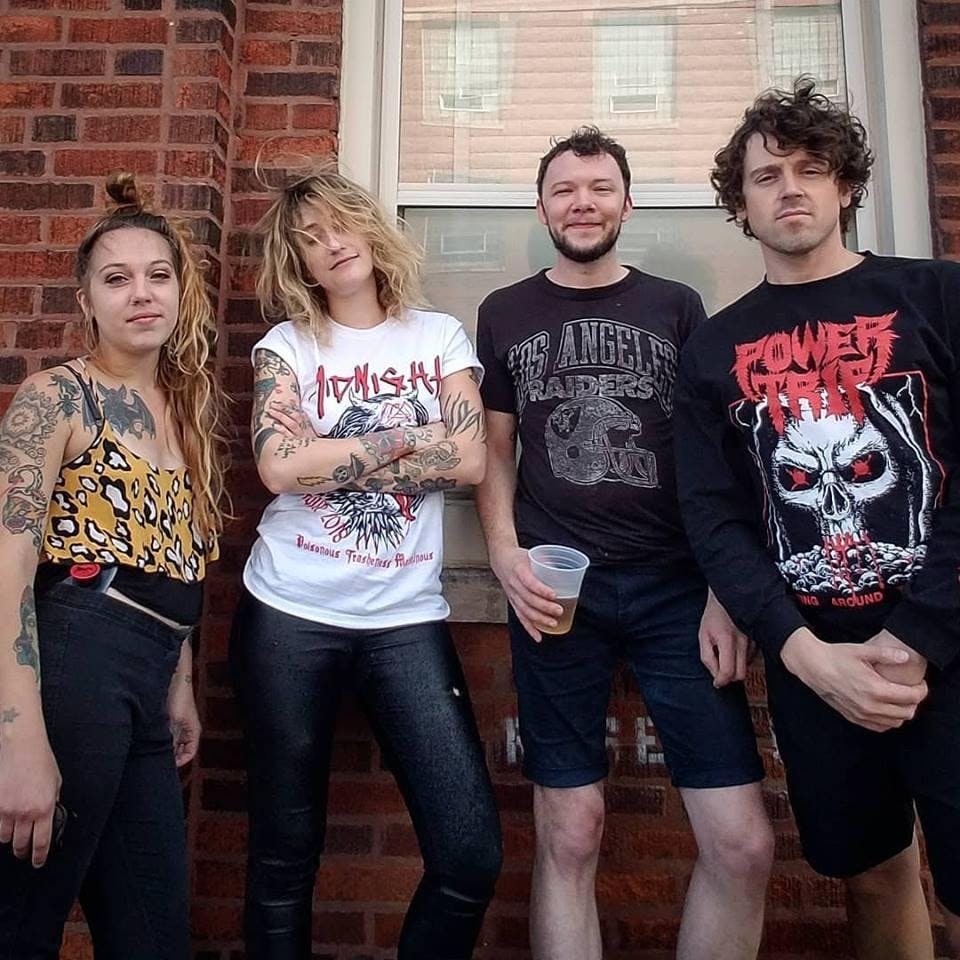 About this Event
$8 // 21+
----------------
The ugliest parts of Meat Wave, Lil' Tits and Foul Tip, have locked arms to create HITTER, a new melodic assault on your feeble eardrums. Under the influence of heavy metal, whiskey, leather, rock, and rockin', they're barricading the exits, plugging in permanently and cranking all knobs to the right. You losers better learn, only HITTER is real. See you in hell. Oh yea and it's Hanna Hazard's freaking BIRTHDAY so bust out the nude suits cause this one is gunna get slippery....
For MOCK IDENTITY, the sum is both greater than, and equal to, its parts. Comprised of some of the DC experimental music scene's most innovative and forward-thinking musicians - vocalist Adriana-Lucia Cotes (Antonia), guitarist Jeff Barsky (Insect Factory), bassist Joshua David Hoffman (Supersonic Piss), and percussionist Nate Scheible - this post-hardcore quartet is a force of musical resistance that sounds miles away from the musical worlds of avant-pop, free jazz, and ambient drone its members come from.
Born from the ashes of local sludge-metal/noise-rock freaks Cacaw, guitarist-vocalist Anya Davidson reemerges after a strong hiatus to create the noisy four-piece LILAC. Consisting of Baltimore transplants Chris Day on bass, Conor Stechschulte on guitar (both of defunct doomy noise-psych band Witch Hat) and Kenny Rasmussen of Anatomy of Habit on drums, LILAC aims to deliver noise-rock quicker, punchier and harder than ever before.