HITLAB January Symposium: Review of JP Morgan Health Conference 2022
About this event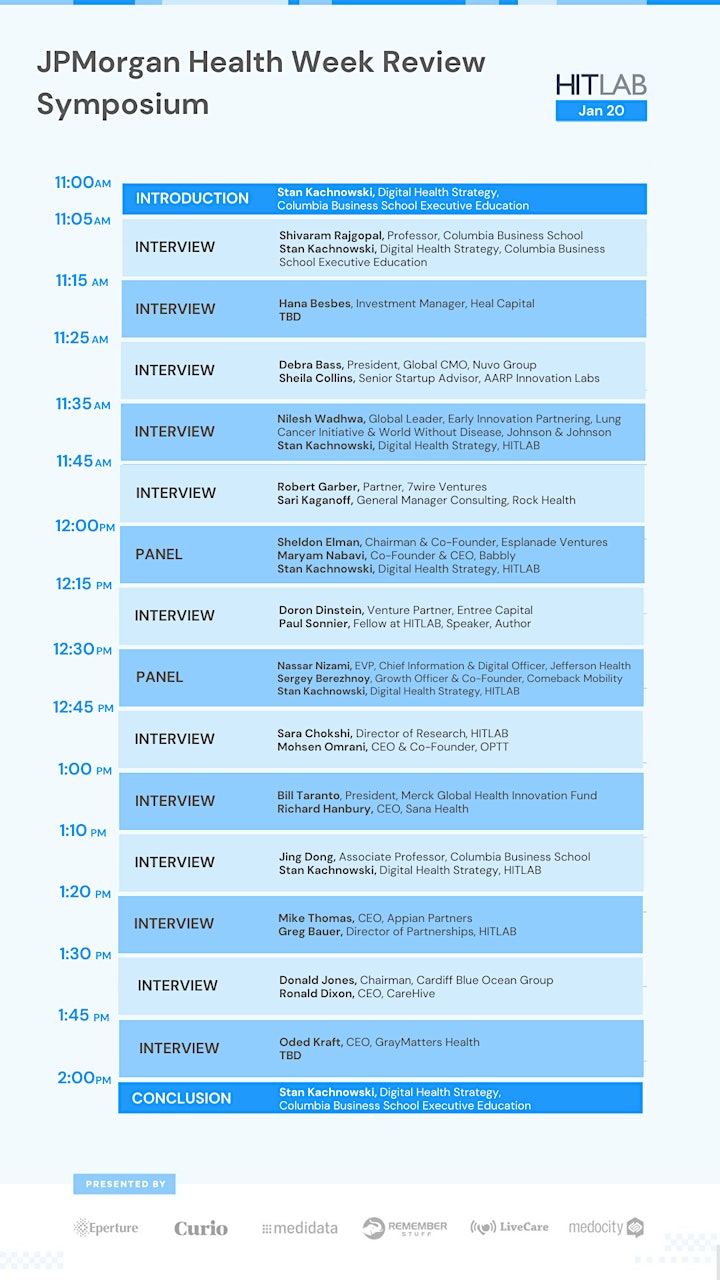 Join us as we kick off 2022 with our JPMorgan Symposium. Hear from experts in the field about the latest in digital health tech innovation, and how it is levelling the playing field of health equity around the globe.
HITLAB presents an assortment of digital health experts from a range of industries and backgrounds, including Bill Taranto of the Merck Global Health Innovation Fund, Sheila Collins of AARP Innovation Labs, digital health tech expert and author Paul Sonnier, Dr Wen Dombrowski of USC Leonardo Davis School of Gerontology, and more!
You will be treated to a rapid fire of panel discussions, interviews, and keynote speakers from leaders and innovators in the digital health space, which will leave you armed with insights and learnings from the frontlines of health and human rights.
This three-hour digital health conference is perfect for anyone interested in healthtech startups, pharmaceuticals, medical and humanitarian development, health equity, public health, or students from sustainable development, medical fields, or tech/engineering backgrounds.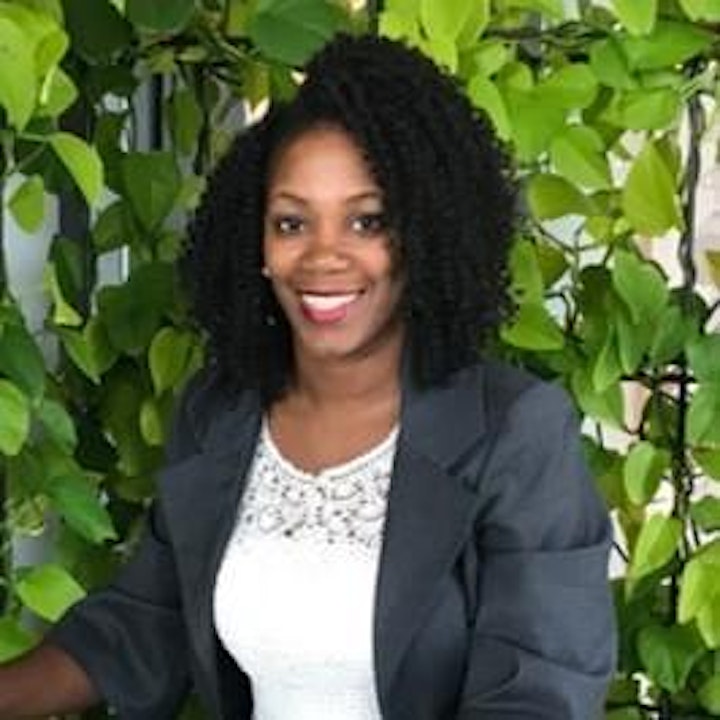 Sheila D Collins
Senior Advisor, Startup Programming
AARP Innovation Labs
At AARP Innovation Labs, I lead innovation programming to discover and engage the top health tech and fintech startups across the country who are committed to helping people age well. I curate, produce, and invest in thought leadership and conferences that are shaping the future of health, finance, and personal fulfillment.
I am a multidimensional leader with a strong track record of results and business impact across multiple brands in the Fortune 500 and nonprofit world. I am passionate about leveraging consumer insights to bring new ideas to life, solving complex problems, and delivering innovative solutions. I drive brand value by using my vast experience in digital marketing, customer experience, eCommerce, product development, p&l management, and people leadership.
Core competencies include: innovation programming, loyalty marketing , user experience, strategic partnerships, project management, people leadership
specialties: SPEAKING ENGAGEMENTS , Mobile Insiders Summit, Panelist, Key Largo, FL, The Tablet Revolution, Panelist, New York, NY, Brand Innovators E-Commerce, Panelist, New York, NY, Social Mobile Payment, Host, Orlando, FL, Mobile Marketing Strategies Summit, Case Study, San Francisco, CA, Digital Moguls, Webinar, Virtual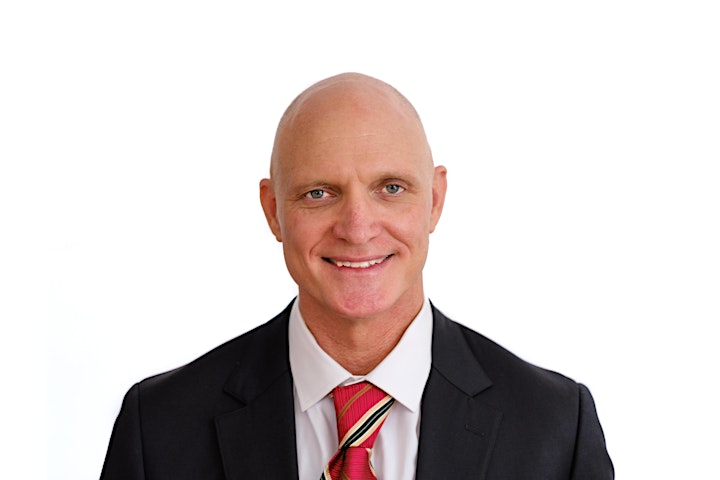 Paul Sonnier
Digital Health Expert
Paul Sonnier is an author, speaker, technologist, and social entrepreneur who is best known for defining the greatest technology-driven megachange to human society of our time.
He has spent over a decade educating global stakeholders on the subject of digital health — in the process creating the ubiquitous 'digital health' meme — in an effort to catalyze its positive impact across all aspects of business and society. In his book 'The Fourth Wave: Digital Health', Paul describes how the convergence of the digital and genomic revolutions with health, healthcare, living, and society is driving a new era of human progress.
Paul speaks frequently at conferences and corporate events (a recent keynote to a global pharma R&D organization is viewable here), publishes a popular newsletter with over 4,000 subscribers (example), and is the founder of the 90,000+ member Digital Health group on LinkedIn (notable members include the CEO of Royal Philips). Paul was also recently published in The Hill.
Paul is a guest lecturer in Columbia Business School's Executive Education Program in Digital Health Strategy and serves as a Senior Fellow at the Healthcare Innovation and Technology Lab (HITLAB), where he hosts a recurring segment entitled "The Fourth Wave with Paul Sonnier", which consists of interviews with health and life sciences leaders during the organization's monthly symposium series (recent installments: 1, 2, 3, 4, 5, 6).
In a career spanning more than two decades in high technology industries, Paul's roles have included serving as a member of the World Economic Forum's Global Agenda Council on Digital Health, presiding as a judge in the XPRIZE's $2.5M Nokia Sensing XCHALLENGE, and serving as Vice President of Partner Development for the Wireless-Life Sciences Alliance. He has extensive experience in large scale R&D programs, product development, manufacturing process improvement, and systems integration (Boeing Commercial Airplanes), coordination of wireless, implantable medical device development programs (Calypso Medical Technologies, acquired by Varian Medical Systems), and oversight of business operations and program management teams developing cellular/mobile phones (Motorola).
In his free time, Paul enjoys surfing, mountain biking, and long romantic walks on the beach.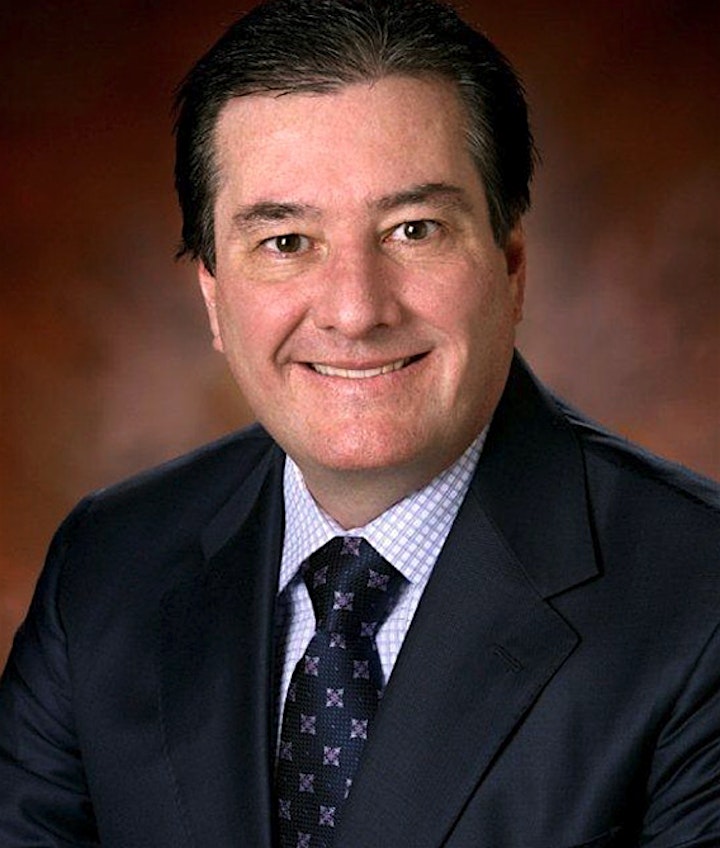 Bill Taranto
President & General Partner
Merck GHI Fund
Bill Taranto is the Founder and President of the GHI Fund and responsible for all areas of investing. Bill has more than 30 years of health care experience including over 20 years of healthcare investing. In addition to his experience in venture investing, Bill has more than a decade of management operations experience. Today Mr. Taranto is a member of the Merck Innovative Ventures Board, a group that manages the identification and funding of portfolio businesses; and is also Chairman of the GHI Fund LLC Management Board. Prior to joining Merck, Mr. Taranto spent 18 years at Johnson & Johnson in various venture capital, marketing, sales and business development roles. Before J&J, Mr. Taranto spent eight years in investment banking. Mr. Taranto has a Bachelor of Business Administration from St. Bonaventure University.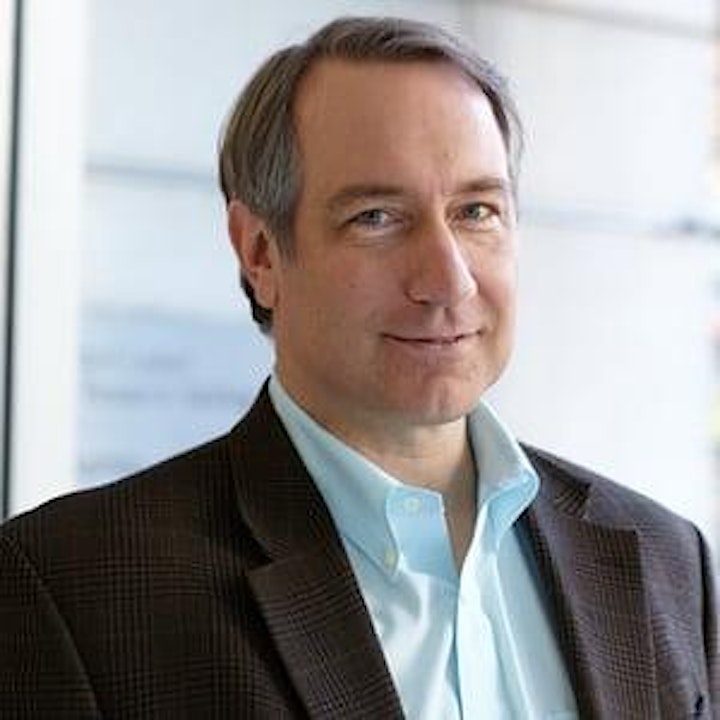 Stan Kachnowski, MPH PHD
Chair
HITLAB
Professor Stan Kachnowski, PhD MPA CSEP, an Oxford trained researcher, has taught over 5,000 students from Columbia University, IIT-Delhi, and Quinnipiac College. His teaching and research over the past 25 years includes educating graduate level and executive students on 4 continents and conducting extensive studies on the efficacy and diffusion of digital health, including electronic data capture, ePRO, wearables, and predictive algorithms.
Professor Kachnowski has authored over 200 peer-reviewed papers and presentations for national and international journals and societies in digital health development, management, and diffusion. He was selected as a Fellow to CHIME in 1998. In 2003 he received a letter of commendation for teaching excellence from the Dean of the School of Public Health at Columbia University. Professor Kachnowski was named a Fellow to England's Royal Society of Medicine for his research demonstrating the outcomes effectiveness of using the Palm Pilot in managing haemophilia patients in 2005. Professor Kachnowski has received grant funding from a wide ranging groups of sponsors, including over a dozen nations, AARP, WHO, USAID, Gates and Dell Foundations, and most of the top 20 global life science companies. Over the past 25 years he has also served as interim CTO for life science organizations, including Eyetech and Oncology.com. He currently serves on the Board of Directors for Oursmedicina, The Hudson Center for Health Equity, and Aptus Health.
Professor Kachnowski holds Bachelors and Master's Degrees from the University of Vermont, and a Doctorate from the University of Oxford.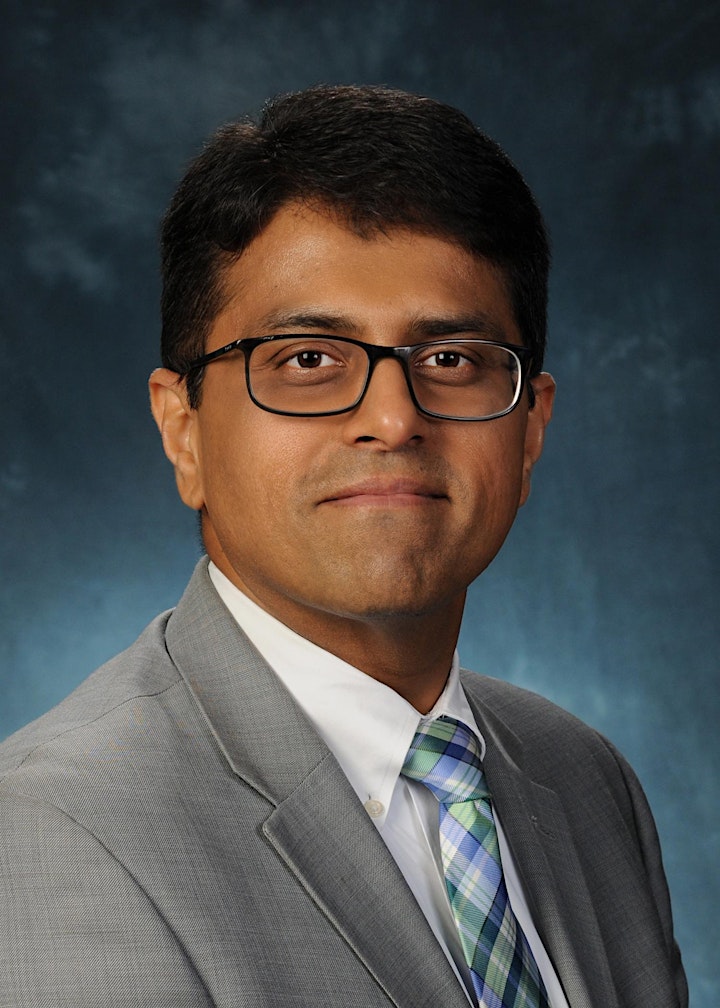 Nassar Nizami
Executive Vice President, Chief Information and Digital Officer
Thomas Jefferson University and Jefferson Health
Nassar Nizami is the Executive Vice President, Chief Information and Digital Officer at Thomas Jefferson University and Jefferson Health, one of nation's fastest growing academic health institutions. He is responsible for Jefferson's information technology strategic plan, digital transformation initiative, cybersecurity and enterprise data analytics strategy.
Prior to joining Jefferson, Nassar was VP, Deputy Information Systems at New York-Presbyterian Hospital.
In this role, he was responsible for all clinical systems and led the technology transformation of system hospitals. Previously, Nassar served at Yale-New Haven Health System in various roles, including the first Chief Information Security Officer for the entire health system.
Nassar is a member of Microsoft's Higher Education Customer Advisory Board, HDI's Strategic Advisory Board, and Osage Venture Partners' Technical Advisory Council. He is an active member of several professional organizations, including CHIME, HIMSS, ACHE, ISACA, and Gartner. Nassar is a sought-after speaker at industry conferences and has presented at events such as HIMSS, HealthImpact, UBTech, Evanta, Gartner, and Becker's Health.
Nassar is passionate about advancing healthcare, research and education through technology. He focuses on service excellence, innovation and customer experience – all of which he believes are essential for Jefferson's success.
Nassar holds an MBA from Columbia University, a Master in Computer Engineering from the University of Bridgeport, and a bachelor's degree in Electrical and Electronics Engineering from Eastern Mediterranean University.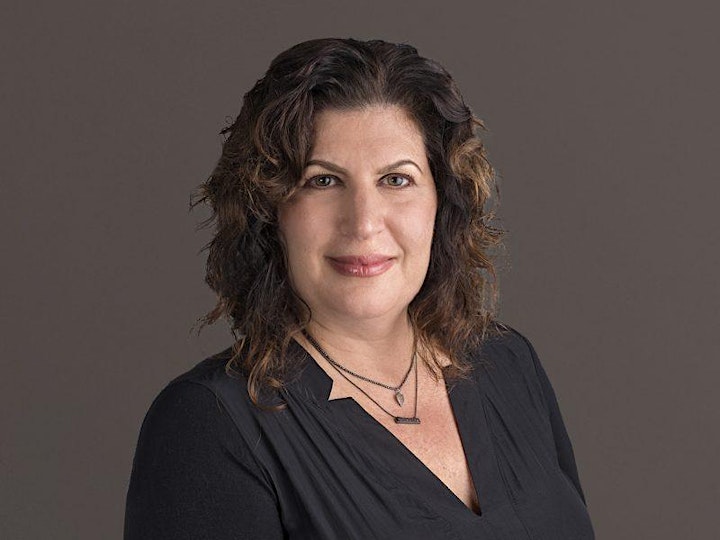 Debra J Bass
Global CMO and President
Nuvo Cares
Debra is a dynamic Global Business Executive with a proven ability to grow businesses, build global brands, and lead high performing teams. She is a highly adaptive and agile change leader with a broad portfolio of experiences garnered from diverse industries, companies, and brands. Key industry experiences include Fast Moving Consumer Goods (FMCG), Medical Devices, and Consumer Electronics where Debra has applied bold inspirational leadership and portable business and classical/modern marketing skills to drive transformational growth agendas.
In addition to her business leadership, Debra is a renowned advocate of Women serving in various leadership capacities to advance Gender Equality in the workplace and "grow women to grow the business and our world". She serves on the Global Steering Committee of Johnson & Johnson's Women's Leadership Initiative (WLI), on the HBA Metro-Chapter Advisory Board, and on the Procter & Gample Alumni Association Women's Forum Steering Committee. In 2016, Debra was recognized as a "Most Powerful and Influential" Woman by Tri-State Diversity Council.
Debra is a skilled commuicator and inspirational speaker and often called upon for both internal and external speaking engagements. She was a keynote speaker at Cannes Lion's Health in both 2015 and 2016.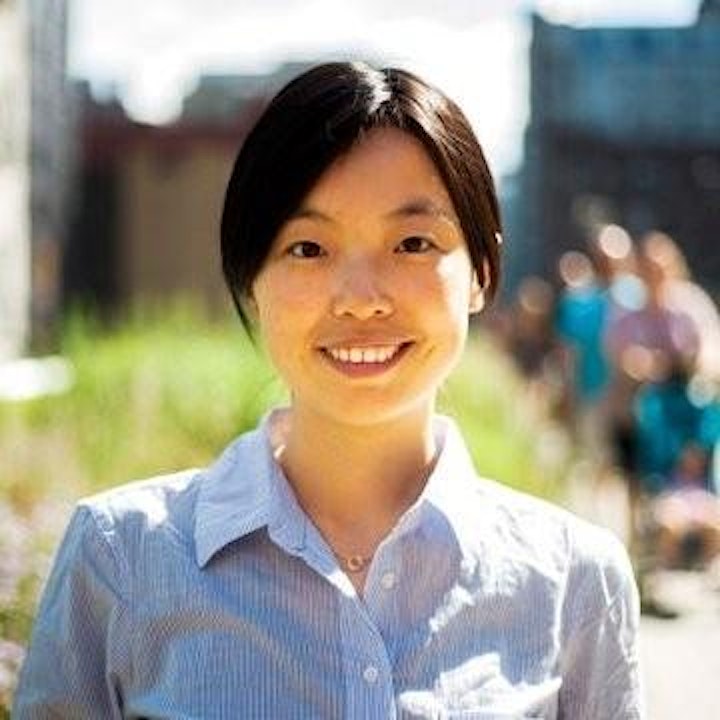 Jing Dong
Professor
Columbia Business School
Jing Dong is an Assistant Professor in the Decision, Risk, and Operations division at the Graduate School of Business, Columbia University. Her primary research interests are in applied probability and stochastic simulation, with an emphasis on applications in service operations management. Her current research focuses on developing data-driven stochastic modeling to improve patient flow in hospitals.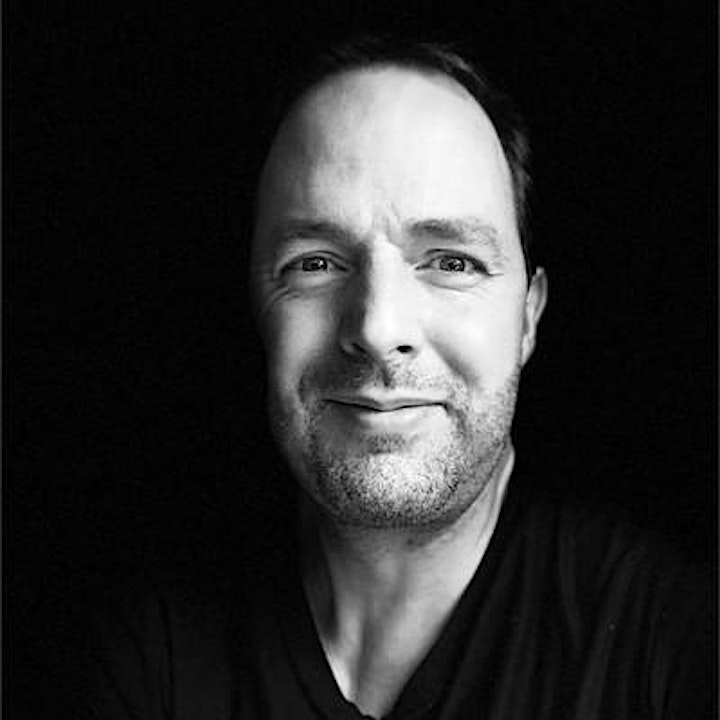 Richard Hanbury
CEO
Sana Health
Richard Hanbury is the founder of Sana Health; a neuromodulation platform for pain relief and deep relaxation. Richard developed the technology behind Sana to eradicate his own life-threatening pain problem following a spinal cord injury from a jeep crash near Sana in Yemen in 1992.
Richard has an MBA (Healthcare) from the Wharton School, and DipLaw (College of Law London). The original benchtop device removed all his nerve damage pain in 3 months, saving his life. He has spent 25 years developing the Sana technology from the original benchtop device to the current device undergoing clinical trials.
Sana uses pulsed light and sound, and a heart rate variability feedback loop, to guide the user into a deep state of relaxation. Clinical trials have just been completed in Opioid Use Disorder and Fibromyalgia. Sana is launching in Fibromyalgia in 2020.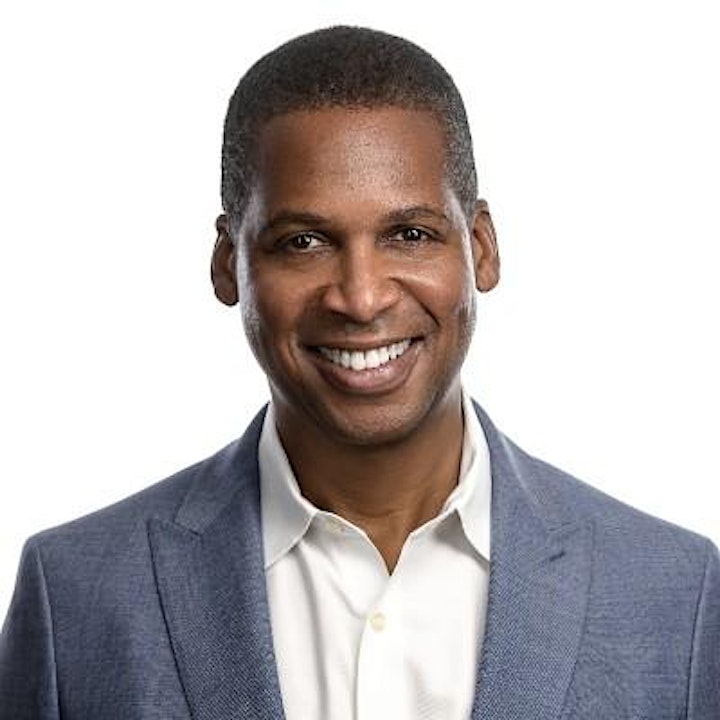 Ronald Dixon
Chief Executive Officer
CareHive Health
An experienced, passionate health care leader, specializing in data-driven, technology-enabled chronic disease care. With 20+ years of experience, Ron is an innovator in medicine who is leading CareHive's vision to guide patients to the best clinical and financial outcomes with the lightest touch. CareHive offers access to providers through a technology platform that leverages texting, video, sensor data, and escalation algorithms to manage urgent and chronic medical issues. We then guide the patient to the appropriate follow-up, leveraging preferred primary care relationships to ensure continuity when appropriate. CareHive is partnering with providers, health plans, and employers to provide these services while optimizing patient and provider satisfaction.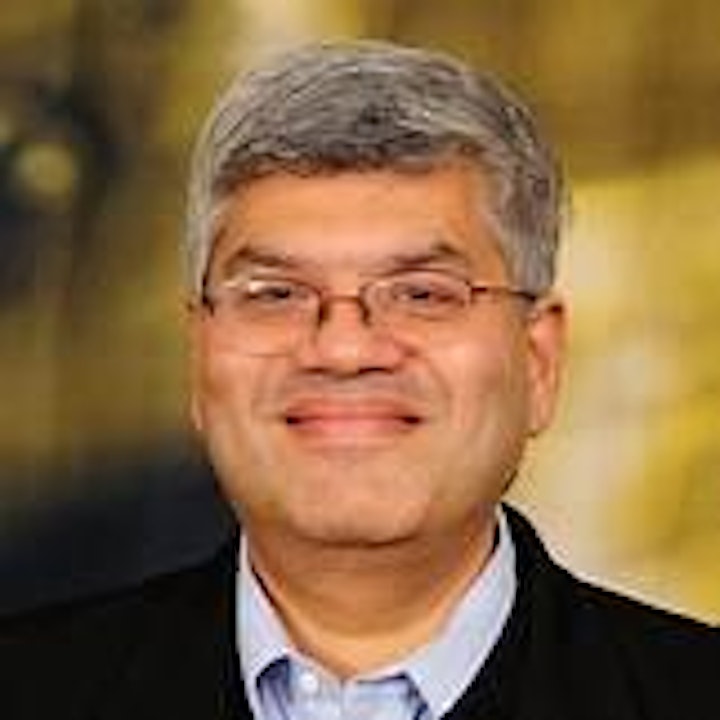 Shivaram Rajgopal
Professor of Accounting and Auditing
Columbia Business School
Shiva Rajgopal is the Kester and Byrnes Professor of Accounting and Auditing at Columbia Business School. He has also been a faculty member at the Duke University, Emory University and the University of Washington. Professor Rajgopal's research interests span financial reporting, earnings quality, fraud, executive compensation and corporate culture.  His research is frequently cited in the popular press, including The Wall Street Journal, The New York Times, Bloomberg, Fortune, Forbes, Financial Times, Business Week, and the Economist. He teaches fundamental analysis of financial statements for investors, managers and entrepreneurs and a PhD seminar on accounting regulation.
Key awards include 2006 and 2016 American Accounting Association (AAA) Notable Contribution to the Literature award, 2006 and 2016 Graham and Dodd Scroll Prize given by the Financial Analysts Journal, and the 2008, 2012 and 2015 Glen McLaughlin Award for Research in Accounting Ethics.  
He is the Departmental Editor of the Accounting track of Management Science.  He is also an Associate Editor at the Journal of Accounting and Economics and an ex-editor at Contemporary Accounting Research.  He was on the editorial board of The Accounting Review from 2003-2011. 
Doron Dinstein
Venture Partner
Entree Capital
Dr. Doron Dinstein MD studied Medicine at Tel Aviv University and then completed an MBA at Kellogg. After heading Cardiovascular Applications at Itamar Medical for 5 years, Doron joined Mazor Robotics where he served as VP Marketing, VP Business Development, and Chief Medical Officer. After the sale to Medtronic (NYSE: MDT), Doron joined Entrée to look at HealthCare, Biotech, and related investments.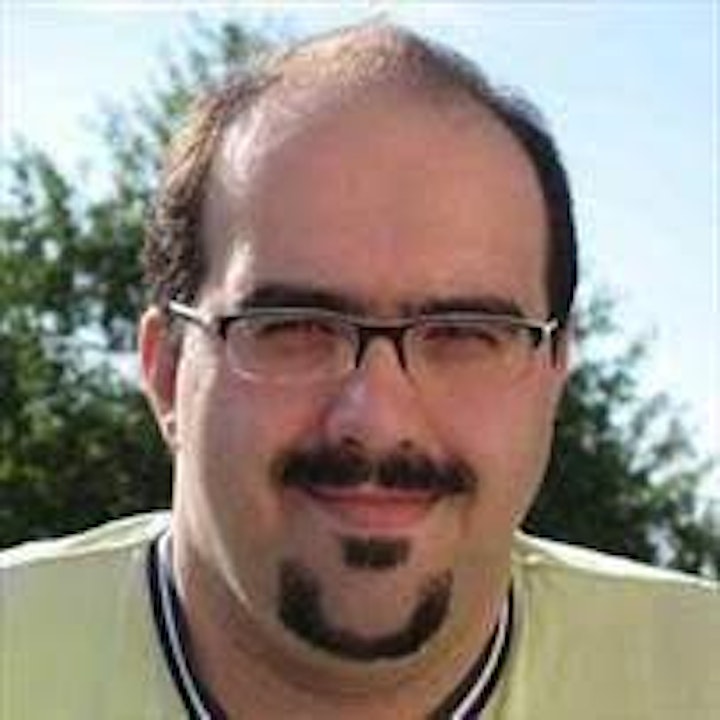 Moshen Omrani
CEO and President
OPPT Inc.
I am a researcher and an entrepreneur. I am curious about how the brain works, how it fails to, and how we can fix it. I graduated as a medical doctor from Tehran University of Medical Sciences and further did a PhD in Neuroscience at Queens University. I did a post-doctoral fellowship in computational psychiatry and neuromodulation at Rutgers University. Through my graduate and post-graduate studies, I have been awarded multiple prestigious scholarship and fellowships by Canadian government including Vanier Canada Graduate Scholarship and Banting Postdoctoral Fellowship. I am passionate about technology and its use to make life better for all others. My goal is to utilize my wide-ranging expertise in medicine, neurology, and consumer electronics and applications to design tools for improving mental and brain health through society.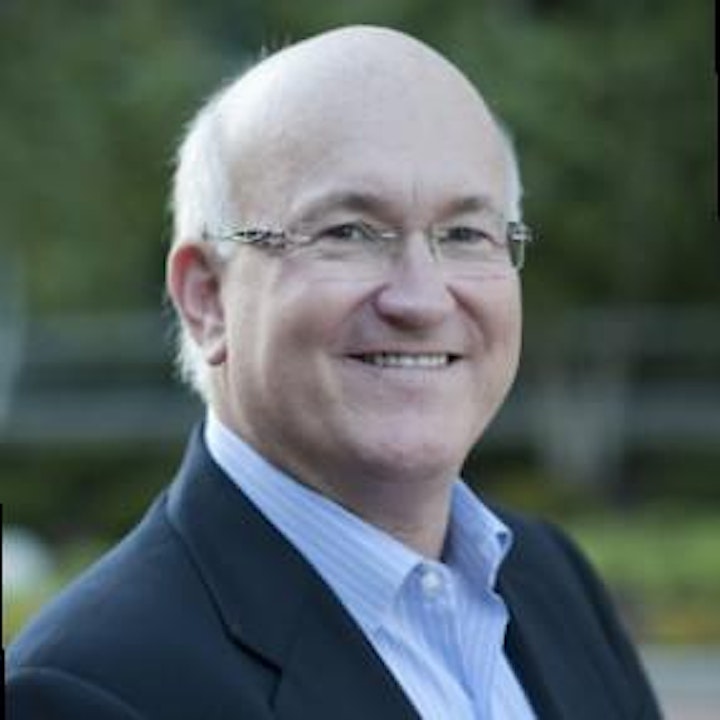 Donald Jones
IMPACT Co, Founder, Chair, Virtual First Medical Practice Collaborative
Digital Medicine Society
Donald Jones is a globally recognized leader in digital medicine, digital therapies, technology enabled health services and virtual-first healthcare delivery. He is a sought out as a speaker, advisor and board member. He works across a spectrum of healthcare, pharmaceutical, medical device, wearable, smart apparel, material science and healthcare companies. He is an Operating Partner with Takeda Digital Ventures. As Chair of the Cardiff Ocean Group, he is an independent director on the boards of VC and PE backed companies with investors including Littlejohn & Co., L' Catterton Partners, Flex and Takeda. His Fortune 1000 Advisory roles have included Flex, JSR, Otsuka, Takeda, Astra Zeneca, Genentech, and MAS Holdings. Don has advised the Boards and executive suites of many of the largest pharmaceutical and medical device companies including Dexcom, Resmed, Cepheid, Sanofi, Teva and Novo Nordisk. He advised the Verily/Sanofi joint venture, Onduo and advises Huami/PAI (now ZEPP Health), the world's largest wearables company. He is a Senior Advisor with both McKinsey & Co. and the GLG Institute. Jones serves as Chief Digital Officer of the Scripps Research Translational Institute (SRTI), collaborating with the renowned Eric Topol, MD, where they co-founded Scripps Digital Medicine, the world's first digital health clinical trial center and the non-profit West Health Institute, raising over $130 million. In 2021, Don founded IMPACT, the Virtual First Medical Practice Collaboration, in partnership with DiMe (Digital Medicine Society) and the ATA (American Telemedicine Association).
Beginning in 2002, Don led Qualcomm Wireless Health Global Strategy and founded its healthcare subsidiary. In 2005 he founded the Wireless Life Sciences Alliance, merging it with HIMSS in 2016. Earlier in his career, Don was COO of MedTrans (re-named AMR), which grew from $4.5 million into the largest emergency services provider in the world (now Global Medical Response), with over 38,000 EMS personnel. He was Founder and Chair of EMME, Mexico's largest consumer membership healthcare provider and largest private practice, with over 450 physicians. As advisor to the Board of AMR, he helped build the largest medical group in the US, under the EmCare brand (now EnVision), with over 25,000 physicians. In 2014, EvoNexus recognized Donald Jones as Digital Health Innovator of the Year. Don conceived the $10 million Qualcomm Tricorder XPRIZE, a global competition for a consumer device which successfully makes medical diagnoses. The XPRIZE was awarded in Hollywood in April 2017.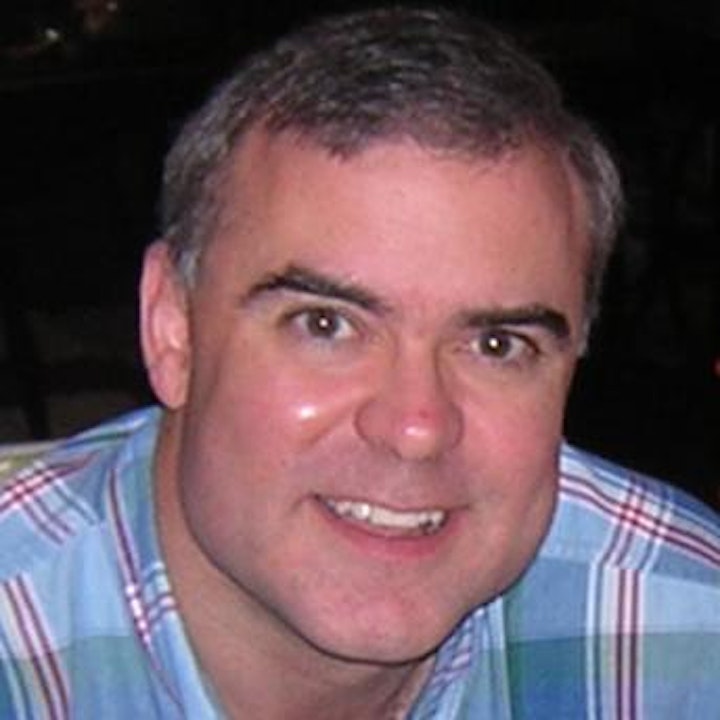 Greg Bauer
Strategist, Advisor for Startups, Business Development Leader
HITLAB
Greg Bauer is a strategist and designer of care coordination programs that support population health initiatives and grow revenues for healthcare organizations. A veteran of business development, marketing and digital health solutions, he received his MS in Health Care Delivery Leadership from Mount Sinai's Icahn School of Medicine in June 2018, and his paper, "Deliver Value-Based Care With eHealth Services," appeared in the July-August issue of the Journal of Healthcare Management, published by the American College of Healthcare Executives (ACHE).
While earning his MS degree, he also completed a Tech Transfer Fellowship Program managed by Sinai's Innovation Partners and advised clinical teams on the implementation of new care initiatives in chronic pain and Crohn's disease. For the past two years, he has been a Strategist on the Innovation Team at HITLAB in New York City, applying his knowledge of new payment regulations as he prepared business models and investor materials for early stage companies, while also managing clinical research projects linked to the diffusion of digital health technologies for HITLAB's pharmaceutical sponsors. In conjunction with his research activities, he also produced reports on Pill+ strategies and payer reimbursement practices for the clinical use of digital health devices in the U.S.
Previously, Greg was Managing Partner of mHealth Connections, a health tech consulting firm he founded in January 2011 that applies digital solutions to remove gaps in patient-provider connections and enroll patients in behavior changes that help them manage chronic health conditions more effectively.
Prior to entering the healthcare arena, he spent 15 years in digital communications and e-commerce that included leadership roles with Softbank and Ticketmaster. He graduated from Vanderbilt University with a BA in Economics.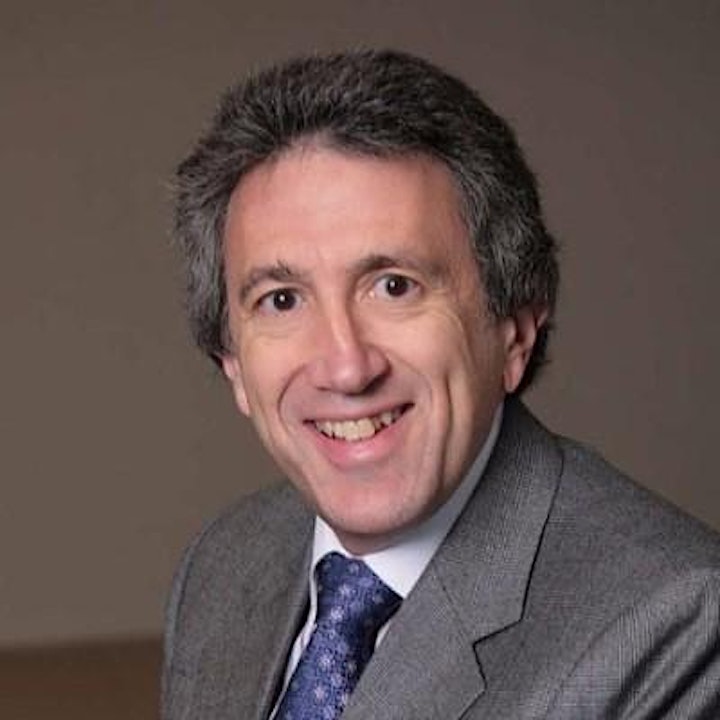 Dr. Sheldon Elman
Chairman and Co-Founder
Esplanade Ventures
As a family physician in Montreal, Dr. Sheldon Elman saw an opportunity to complement the Canadian healthcare system. He identified the personal and systemic value in treating health issues before they became medical problems, not once diagnosed. A lifelong innovator, Dr. Elman founded Medisys Health Group in 1987. Under his leadership, Medisys became Canada's leading national private and corporate healthcare service provider. This has established Sheldon as one of Canada's top corporate medical advisors. Sheldon served as the Chairman of Medisys until 2018 when the business was sold to Telus Health. In addition to these responsibilities, he maintains an active medical practice.
Esplanade Ventures was formed in 2019 by Dr. Elman and Stuart M. Elman, co-founders of Persistence Capital Partners, Canada's largest healthcare-focused private equity fund.
Sheldon is also an active member of Canada's business and social community. He is a board member of the CD Howe Institute, a member of the Cercle des Présidents, a member of World Presidents Organization (WPO), a past recipient of E&Y's Entrepreneur of the Year Award in Quebec, as well as a past Co-Chair of the Canadian Cancer Society's Daffodil Ball and Co-Chair of the Quebec Ride to Conquer Cancer.
Sheldon graduated from McGill University's Faculty of Medicine and is a member of the Canadian College of Family Physicians.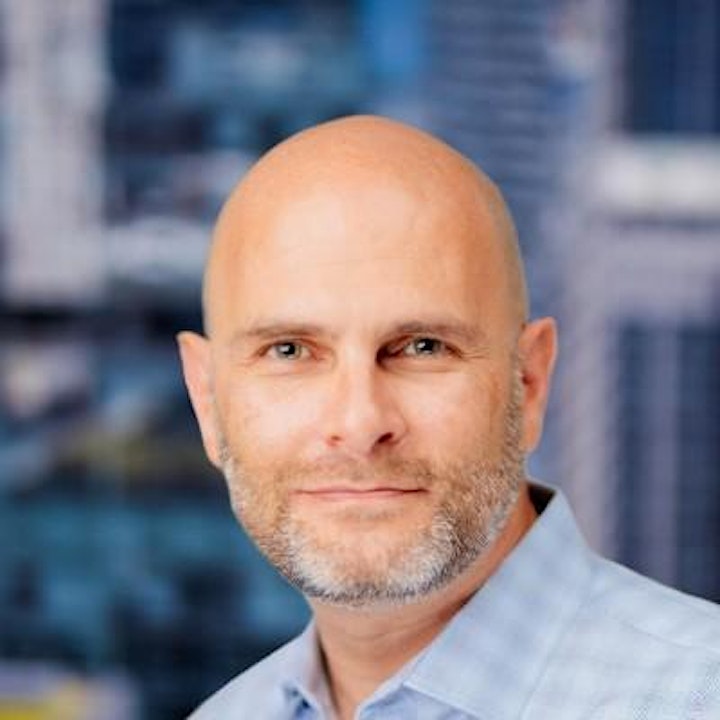 Robert Garber
Partner
7wireVentures
Robert is currently a Partner at 7wireVentures, where he focuses on investments in digital health companies that empower consumers to be better stewards of their health in today's changing health ecosystem.
Robert has over 30 years of experience investing in, advising, and operating early-stage healthcare and technology companies and has co-managed four venture funds with $400M+ AUM. Before joining 7wireVentures, Robert served as Managing Director of Stratus Ventures and KB Partners where he led investments in early-stage healthcare and technology companies.
Previously, Robert held key executive roles for three high-growth companies where he led operations, business development, and finance in the ecommerce and software industries.
Robert received a Master of Business Administration degree from the Kellogg Graduate School of Management and a Bachelor of Arts degree from the University of Pennsylvania.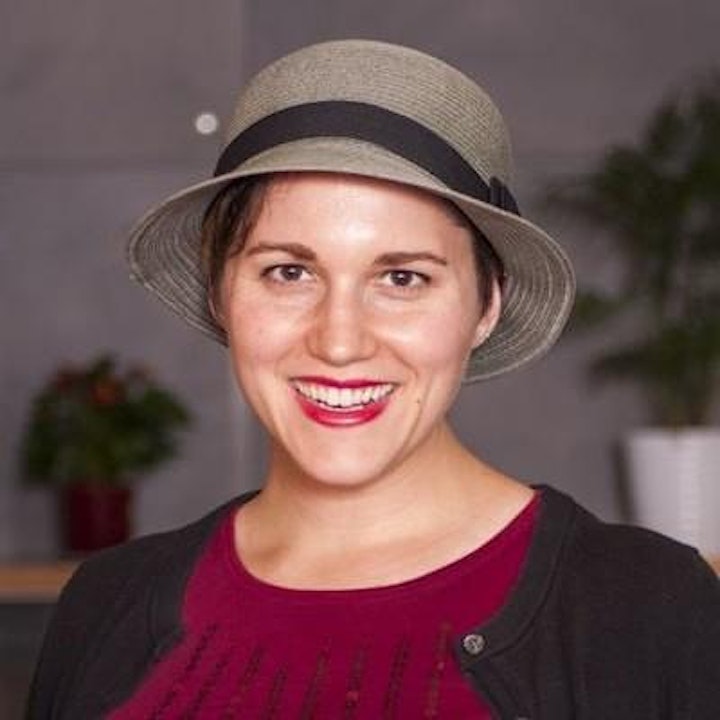 Sari Kaganoff
General Manager, Consulting
Rock Health
As General Manager of Consulting, Sari leads our consulting team; advising enterprise companies on digital health strategy and innovation. Prior to Rock Health, she worked at McKinsey & Company for seven years where she co-led McKinsey's Health Tech Network and Patient Experience Domains. Before McKinsey, she worked at a healthcare startup and at a fintech startup. She holds an MBA with honors from the University of Chicago Booth School of Business and an undergraduate degree in Technology and Communications. Sari lives with her family in Puerto Rico.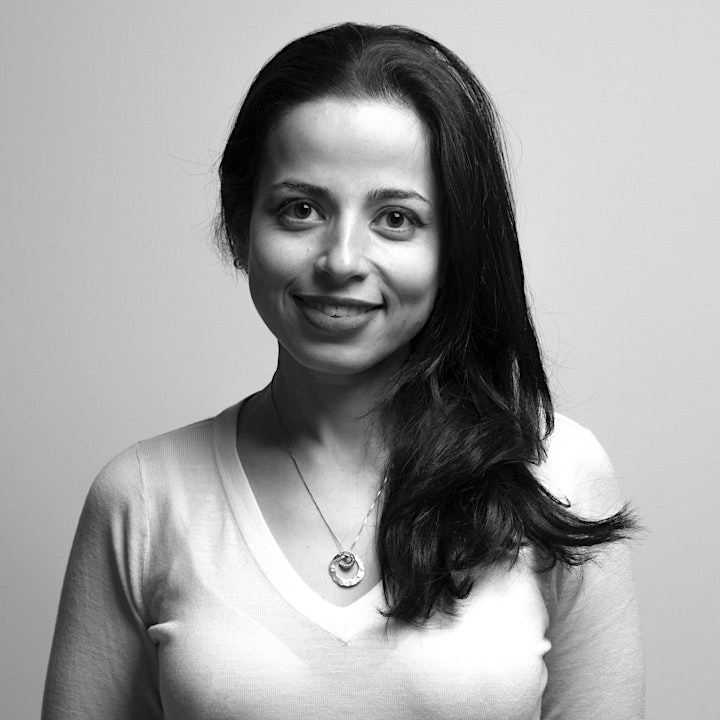 Maryam Nabavi
Co Founder and CEO
Babbly
I was trained as an Aerospace Engineer, helped Fortune 500 companies develop next generation products and finally found myself obsessed with applying my interdisciplinary skills to solve human-centric problems. Babbly was born out of a personal experience and its mission is to empower parents track their baby's development like they would with sleep and body temperature.
Maryam is a strategic Leader with 10+ yrs of experience in product innovation & consumer electronics. Former VP of Product Visioning Team at Idea Couture with P&L and team accountabilities of top tier clients including Samsung Electronics, NASA, AT&T and Humana.
Sara Chokshi
Director of Research
HITLAB
Health services delivery researcher and digital health strategist with expertise in health informatics, user-centered design and implementation science. Collaborative leader working with multidisciplinary partners including providers, health systems, payors, patients and startups. Contributor to successfully funded NIH grant proposals, with experience in all facets of study design and oversight. Highly skilled in innovation approaches such as design thinking, quality improvement, measurement and qualitative research methodologies. Polished presenter, instructor and writer, with first author publications in top-tier public health and digital healthcare journals. Committed to improving the experience of patients and clinicians through the creation, evaluation and implementation of novel, evidence-based digital health solutions.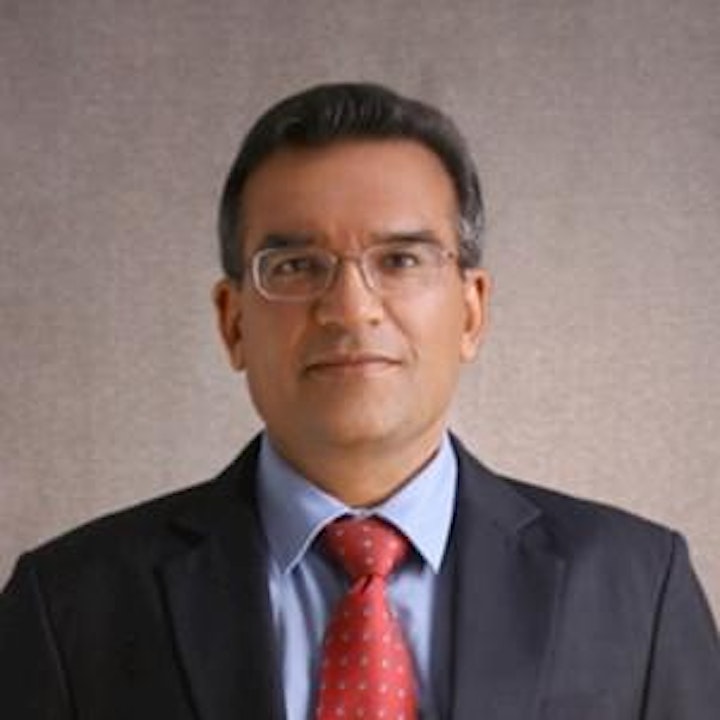 Nilesh Wadha
Global Leader, Early Innovation Partnering
Johnson & Johnson
I am an executive with over 20 years of experience in Life Sciences Sector- Skilled in Marketing and Sales, Licensing & Business Development, M&A, Strategic Planning, Commercialization, Market Assessment and Entry, Product Development & Project Management
Sound knowledge of Pharmaceuticals (including Generics), Nutraceuticals, OTC / Consumer Healthcare and Biotechnology sectors. Professional accomplishments include brand marketing, market expansions, new market entry, Generics and Consumer Healthcare strategy, Acquisitions and Licensing
Have had the opportunity to manage multidisciplinary teams to steer in-house and third party collaborative projects, laying a strong emphasis on project management with high process orientation
Closed a number of deals covering aqcuisitions, licensing (in and out), partnerhsips and long-term alliances, with an excellent track record of working on diverse deals
Self-starter and motivated achiever with track record of developing businesses and strategies supporting growth into new markets and new segments. Highly entrepreneurial and believe in progressive and innovative thinking
Astute contributor with experience in managing complex projects. Ability to evaluate business opportunities from various perspectives to achieve optimum outcomes
Additionally possess a reasonably strong understanding of the Regulatory frameworks, New Product development process, pharma manufacturing operations and other facets of company operations
Consistent Achiever. Recipient of recognition and appreciation awards from the Companies worked with.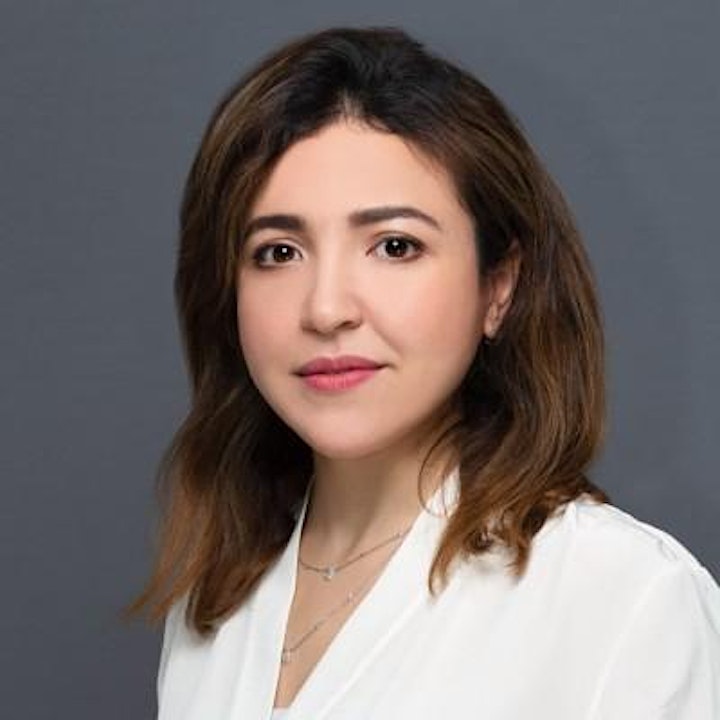 Hana Besbes
Investment Manager
Heal Capital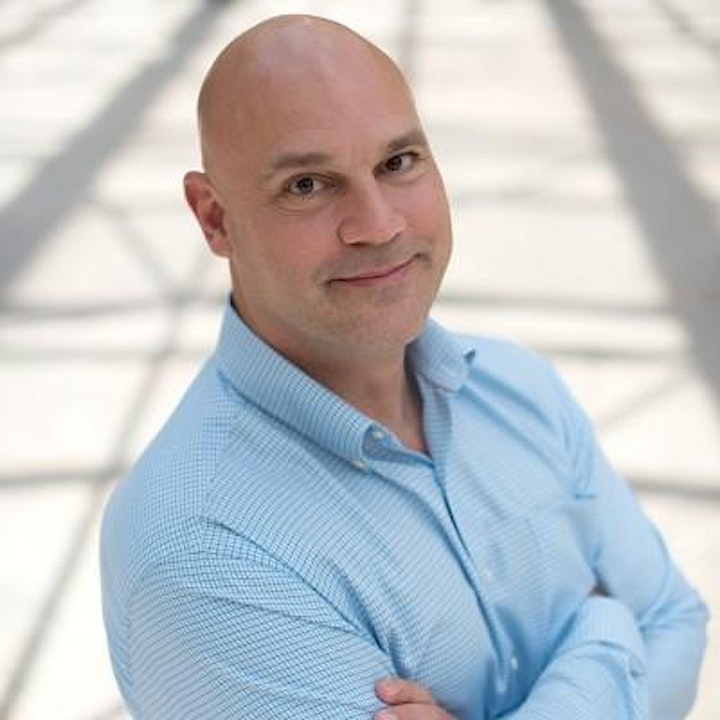 Mike Thomas
Chief Executive Officer
Appian Partners
Seasoned CEO, serial entrepreneur, Venture Capitalist, and innovation catalyst in medtech, digital health, med device, and healthcare services. Delivered investor returns ranging from 4x to 80x in over 12 early stage healthcare technology startup ventures. Raised over $125MM in VC and public market funding.
Extensive experience as a Chief Executive Officer in building, funding, growing innovative startup, early, and growth stage healthcare technology, digital health, healthcare services, and medical device ventures, including turn-around situations, into paradigm shifting commercial successes.
1. Successfully built 3 VC backed startups in disease management, healthcare services, and medical device spaces
2. Raised over $125MM in VC and public market funding over six startups
3. Achieved two liquidity events (one IPO, one sale)
4. Founded a mobile health and medical device/medical technology start up for sleep apnea
5. Inova portfolio currently valued at 1.3x initial investment with a 33.9%
6. Raised over $25MM on the Australian Stock Exchange (ASX)
7. Increased asthma medical device ASX listed company's market capitalization 6,200% from $4MM to $246MM within 18 months
8. Delivered investor returns ranging from 4x to 80x with 6 early stage healthcare technology startup ventures
9. Turned around medical device venture in the physical therapy and rehab markets. Strategy pivot resulting in the first in class OTC wearable / digital health device utilizing diathermy technology
10. Achieved the first FDA 510k for OTC asthma monitoring device
11. Achieved first FDA 510k for OTC diathermy therapy device for pain relief and healing
12. As VC, led/co-led Pre-Seed, Seed, Series A investments for Inova Health System in diagnostics, digital health, med device, machine learning software as a device, and SaaS health IT startups.
Specialties: Fractional / temp CEO services, Innovation, M&A, VC fundraising, startup to hyper-growth executive management, IPO, public company and institutional investor management/fundraising, international public company exec management, business development, turnaround, digital healthcare, disease management, artificial intelligence (AI), FDA.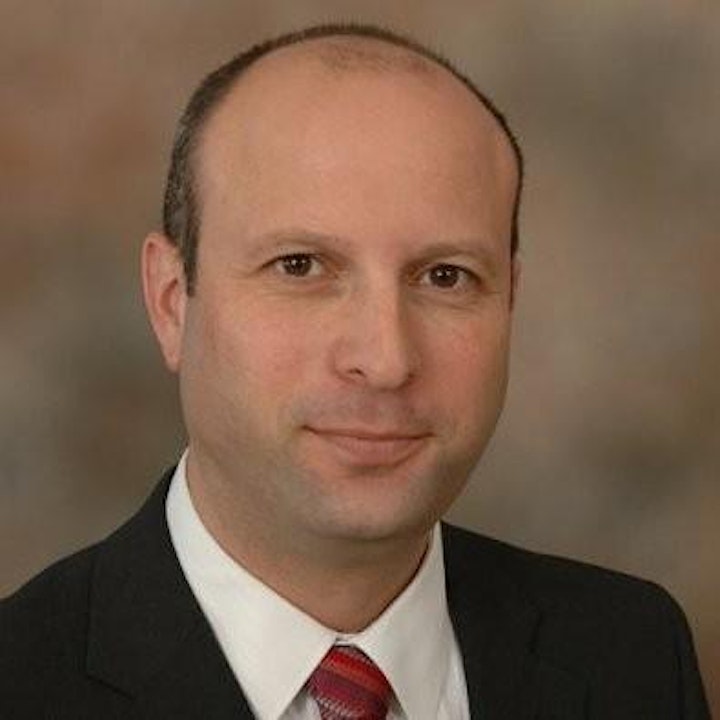 Oded Kraft
Co-Founder, CEO, and President
GrayMatters Health
VIP Benefits Include:
Exclusive VIP Networking Opportunity
Priority Access to Event Recordings
Transcription of the Proceedings
*Media Disclosure
HITLAB reserves the right to use any photograph/video taken at any event sponsored by HITLAB, without the expressed written permission of those included within the photograph/video. HITLAB may use the photograph/video in publications or other media material produced, used or contracted by HITLAB including but not limited to: brochures, invitations, bookas, newspapers, magazines, television, websites, etc. You are agreeing the media policy upon entering the event; further details are available at the event or at hitlab.org/media-disclosure.
Organizer of HITLAB January Symposium: Review of JP Morgan Health Conference 2022