Can't make it live? Register and get access to the full replay for one week! New York Adventure Club | www.AdventureClub.com
About this event
From two handkerchiefs sewn together in the mid-1800s to Victoria's Secret bullet bras of the mid-1900s, the story of the bra is one of pushing up, strapping down, lifting, and separating to fit different ideals of beauty and comfort throughout history. It's time to explore how this distinctly feminine garment not only became an essential component of women's undergarments, but more importantly reflected the role of women in a changing society.
Join New York Adventure Club as we explore the evolution of the bra and its connection to beauty ideals throughout the centuries.
Led by fashion historian Caroline Elenowitz-Hess, our virtual look at one of human culture's most unique garments will include:
Ancient Roman mosaics showing the precursor to the sports bra
How the bra (or "bust-supporter") became a niche alternative to the corset, which remained fashionable until the early 20th century
How technical innovations changed how bras functioned and fit, and where the A, B, C, D cup sizing system came from
Why feminists in the 1960s and '70s were labeled "bra-burners"
The evolution of the "bullet bra" from Marilyn Monroe to Madonna
The modern debate of bras being a symbol of both sexy and sexist
Afterward, we'll have a Q&A with Caroline — any and all questions about the bra are welcomed and encouraged!
Can't make it live? Don't worry, you'll have access to the full replay for one week!
See you there, virtually!
*Immediately upon registering, you will receive a separate, automated email containing the link to join this webinar
**For the best possible viewing experience, please ensure you're using the latest version of your internet browser — Google Chrome is the most compatible. Exact technical requirements and a webinar user guide will be shared in the automated confirmation email upon registration.
***A full replay of the experience will be available to all registered guests for up to a week
About Caroline
Caroline Elenowitz-Hess is an independent fashion historian based in New York City. Caroline worked for several years as a fashion designer before pursuing her MA in Fashion Studies from Parsons. She previously received a BA in English Literature from Yale University and an AAS in Fashion Design from FIT. Most recently, Caroline has been a curatorial intern at the Costume Institute at the Metropolitan Museum of Art and at the Museum at FIT. Her research is focused on definitions of femininity in the twentieth century in France and the United States.
Testimonials
"Fascinating topic with an interesting history. Great presenter! I learned so much." -Lindsay
"The speaker was amazing! Really knowledgeable and engaging." -Alexandra
"Speaker was excellent and the information she provided was very interesting." -Paula
"Lot of information about all the history, with extra details and "fun fact", everything was clear, nice questions/answers session" -Mathilde
"Caroline's presentation was very informative and engaging. I loved seeing examples of bras throughout the years and how they changed with the latest fashions." -Heather
"I liked the insight and expertise of Caroline. Her presentation was gorgeous, properly credited and pleasingly academic." -Jeannene
"Interesting facts. Host was very knowledgable and kept things moving" -Miriam
"Detailed and knowledgeable history about this garment, very interesting." -Roberta
"Caroline has fabulous knowledge of history and her photos and illustrations were perfect in her talk" -Suzanne
"Super informative, great slide show. Caroline is clearly very expert!" -Jenny
"Full of information that was presented in an engaging manner." -Lana
"Very informative and organized. Fun topic!" -Jessica
"I loved this event! Caroline is knowledgeable and engaging. Can't wait to attend more webinars with Caroline in the future!" -Elizabeth
"I loved the amount of information that was covered, the great slides and photos that were included, and the speakers knowledge of the topic and also the willingness to not answer questions that weren't their specialty." -Khadijah
"The presentation was very good and very informative. I learned a lot. The host did a really great job." -Sandy
"Fun topic, great visuals, good presenter!" -Madelyn
"The presenter was very knowledgeable and had a lot of interest slides" -Jane
"Very interesting; well researched by the expert who really knows her subject. Great photos and graphics." -Skee
"Good historical overview of a seldom talked about subject. Speaker was excellent and visuals were on point. Interesting topic." -Carol
"Interesting topic and well presented. The presenter was very knowledgeable and well spoken." -Janet
"Christine was incredibly well spoken, clearly knowledgable on the subject, and the content was presented clearly in an easy to understand manner." -Annabelle
"Lots of examples with pictures, lots of information presented in a clear and interesting way. Good knowledgeable and enthusiastic speaker." -Jennifer
"Well-organized presentation, visually engaging slides, the presenter had excellent public speaking skills." -Max
"Speaker was very knowledgeable and presentation was interesting and fun. Well organized, adept with using technology, good collection of illustrations and photos." -Jane
"Well researched. I liked the presenter. Clear, natural, knowledgeable." -Shirley
Disclaimer
By attending a New York Adventure Club experience, you accept our terms of service.
Categories: Virtual, Art & Entertainment
Organizer of 'History of the Bra: From Push-Ups to Protest' Webinar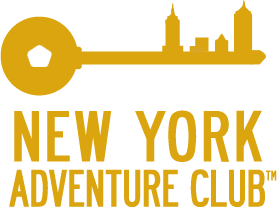 NEW YORK ADVENTURE CLUB
Unlock Your City
We give you insider access to the city's best-kept secrets. But we're so much more than a tour company.
WHO WE ARE

We are a community-driven club that curates the most unique experiences in town, with a focus on history and storytelling. We show you a city you never knew existed, and offer a community you can't live without.
You won't find our special-access tours and exclusive events anywhere else. Think after-hours tours of New York City's most celebrated spaces, themed parties in unexpected locations, and weekend excursions to incredible destinations. All of our events end with social hangouts so you can meet people who love exploring as much as you do.
THE 'CLUB' IN NEW YORK ADVENTURE CLUB

Our current community is more than 23,000 members strong and includes everyone from recent NYC transplants to lifelong residents. Whatever borough you're from (or city or country, for that matter), we'll make it easy for you to take full advantage of the unique places and great people this city has to offer.  
WHERE WE GO
To ensure a one-of-a-kind experience each and every time, we handpick events and outings specifically for the New York Adventure Club community. Recent events include:
* An after-hours tour of New York City Hall
* Special access into some of New York's most coveted private social clubs, including the Explorers Club and National Arts Club
* Petting baby kangaroos, holding sloths, and feeding leopards at Staten Island Zoo

* An NYPD Precinct tour, including a meet-and-greet with detectives and Emergency Service Unit crew members
* A tour of the Polish Consulate led by the Consul General and Vice Consul General of Poland

* A special-access tour of Brookhaven National Laboratory and its Relativistic Heavy Ion Collider (RHIC)
* A Halloween party in a historic gothic crypt, complete with a five-piece brass band
Subscribe with our newsletter to get the inside scoop on the city's most interesting events: http://eepurl.com/1cnVH
Unlock Your City with New York Adventure Club