'History of Jazz in NYC' Webinar & 78rpm Listening Party: Bop City & Beyond
Can't make it live? Register and get access to the full replay for one week! New York Adventure Club | www.AdventureClub.com
About this event
Flashback to 1917, New York City. A line of people stretches for blocks outside of Reisenweber's Cafe at Columbus Circle, all hoping to hear and dance to the tunes of the Original Dixieland Jazz Band, who are showcasing a new music style straight from New Orleans. From Harlem's mob-run night clubs in the 1920s, to the narrow basement joints lining 52nd Street in the 1930s and '40s, to the downtown Greenwich Village spots in the 1940s and '50s, that one concert would lead New York City to eventually become the undisputed Jazz Capital of America. This is the story of the music, musicians, and venues that defined New York's pioneering era of jazz.
Join New York Adventure Club for the final part of an eight-part series on the history of jazz in New York City — this chapter will cover the aftershock of BeBop and the Swing Era, and dive into the ever-changing New York music scene of the 1950s.
Led by DJ and jazz historian Matthew "Fat Cat" Rivera, this virtual presentation and listening party will include:
An overview of jazz in New York City from 1950-1960
A discussion around key moments, artists, and venues in NYC's jazz scene during this period, from Birdland to The Five Spot
A deep dive into the music of legendary artists like Thelonious Monk, Miles Davis and Julian Edward "Cannonball" Adderley
A discussion around all of the styles of jazz being played in the period from cool to hard bop, to the beginning of free jazz
A listening party featuring a curated selection of rare jazz and blues 78rpm records, played on a vintage high-fidelity sound system throughout the evening
DJ Fat Cat will be available to answer any and all questions about jazz before, during, and after the experience!
Can't make it live? Don't worry, you'll have access to the full replay for one week!
See you there, virtually!
*Immediately upon registering, you will receive a separate, automated email containing the link to join this webinar
**For the best possible viewing experience, please ensure you're using the latest version of your internet browser — Google Chrome is the most compatible. Exact technical requirements and a webinar user guide will be shared in the automated confirmation email upon registration.
***A full replay of the experience will be available to all registered guests for up to a week
History of Jazz in NYC Series
Chapter 1: Vaudeville
Chapter 2: Blues
Chapter 3: Harlem
Chapter 4: Early Swing
Chapter 5: Kingdom of Swing
Chapter 6: Wartime
Chapter 7: BeBop
Chapter 8: Bop City & Beyond
Testimonials
"Loved the music and the slides. The host as wonderful." -Jeff
"Matthew did such a great job, I learned so much, & so enjoyed the way he conveyed all his research & knowledge, & the music was amazing of course!" -Mary
"It was very informative with a good mix of music and discussion." -Andrea
"I enjoyed the stories that showed the different stages of acceptance in NYC of jazz artists" -Christopher "Enlightening, wealth of information" -Fran
"It was a cool event, it really ended up being like one of those NPR or Island records DJ'd sessions" -Joy
"Loved it! Loved the topic! Would love to hear it again and more like this!" -Christine
"That guy is so incredible with his expertise." -Michael
"I loved all the old records and the manner of the presenter" -Andrea
"Matthew is excellent--he knows so much and presents it so well. Great use of examples." -Jill
"The music was great, and the presenter was clearly knowledgeable and passionate." -Sarah
"I loved the photos and film of the era, including voiceover by the great William B. Williams; an overview of jazz at the time." -Molly
"This series is the best of the NY Adventure club events I've attended. Host is extremely knowledgeable and blends the development of jazz with the history of NYC in an enlightening and thought-provoking way." -Donna
"Matt's intense yet calm & steady approach to explaining. his many demo's of the actual music & photos, the social history & commercial history as well as the musicians' evolutions, &what they were trying to do." -Sharon
"I thought the selection of music and the stories behind the music and the musicians was excellent." -Peter
"Matthew's knowledge base is wonderful." -Lanning
"The host, the music, the photos and especially the movie clips." -Jeffrey
"I love Matt's presentation, the content and the quality of the presentation." -Ron
"Super informative ... plus, great music!" -Patti
"Amazing content, inspiring speaker and great interactive features. A+" -James
Disclaimer
By attending a New York Adventure Club experience, you accept our terms of service.
Main Photo: Bill Gottlieb
Categories: Virtual, Art & Entertainment
Organizer of 'History of Jazz in NYC' Webinar & 78rpm Listening Party: Bop City & Beyond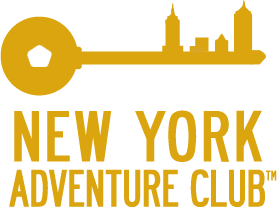 NEW YORK ADVENTURE CLUB
Unlock Your City
We give you insider access to the city's best-kept secrets. But we're so much more than a tour company.
WHO WE ARE

We are a community-driven club that curates the most unique experiences in town, with a focus on history and storytelling. We show you a city you never knew existed, and offer a community you can't live without.
You won't find our special-access tours and exclusive events anywhere else. Think after-hours tours of New York City's most celebrated spaces, themed parties in unexpected locations, and weekend excursions to incredible destinations. All of our events end with social hangouts so you can meet people who love exploring as much as you do.
THE 'CLUB' IN NEW YORK ADVENTURE CLUB

Our current community is more than 23,000 members strong and includes everyone from recent NYC transplants to lifelong residents. Whatever borough you're from (or city or country, for that matter), we'll make it easy for you to take full advantage of the unique places and great people this city has to offer.  
WHERE WE GO
To ensure a one-of-a-kind experience each and every time, we handpick events and outings specifically for the New York Adventure Club community. Recent events include:
* An after-hours tour of New York City Hall
* Special access into some of New York's most coveted private social clubs, including the Explorers Club and National Arts Club
* Petting baby kangaroos, holding sloths, and feeding leopards at Staten Island Zoo

* An NYPD Precinct tour, including a meet-and-greet with detectives and Emergency Service Unit crew members
* A tour of the Polish Consulate led by the Consul General and Vice Consul General of Poland

* A special-access tour of Brookhaven National Laboratory and its Relativistic Heavy Ion Collider (RHIC)
* A Halloween party in a historic gothic crypt, complete with a five-piece brass band
Subscribe with our newsletter to get the inside scoop on the city's most interesting events: http://eepurl.com/1cnVH
Unlock Your City with New York Adventure Club