Description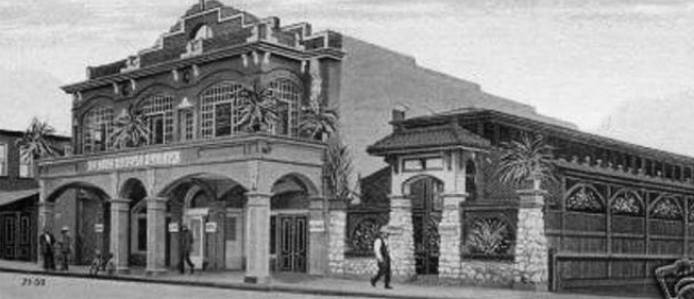 Join the Miami History Meetup at Pez Miami to discuss the history of downtown Miami. The presentation will focus on downtown during its first twenty-five years following incorporation in 1896. During this time Miami Avenue was Avenue D and Flagler Street was called Twelfth Street. The street names changed at the onset of the 1920s.
There will be a presentation with old photos of downtown Miami during its early years. Discover how the downtown area evolved from an untamed frontier to the beginning of the metropolis we know today. Learn about the early businesses and residential sub-divisions that were an important part of downtown in the first two decades of the twentieth century.
The venue for this event was once the location of the infamous Ye Wee Tappie Tavern. The restaurant / tavern was founded by an eccentric Chicago transplant and had the misfortune of opening one year before Dade County voted itself dry in October of 1913.
Please join us at Pez Miami on Wednesday, May 8, 2019 from 5:30pm - 8:00pm EDT. There will be a sponsored happy hour during the event with discounted drinks and appetizers.
Note: Miami History Channel members can save 50% off the full price of the ticket for this event. If you are an active Miami History Channel member, you will get an e-mail with a code to discount your admission price to $10.
You can join the Miami History Channel by clicking on www.miamihc.com and selecting the 'Subscribe' menu option. Registration is simple and you will get unlimited access to the library of documentaries and discounts on all Miami History Meetup events.
* Image is a picture of Ye Wee Tappie Tavern in 1916.