History & Heritage and Student Fellowship Night - November 21, 2013

Thursday, November 21, 2013 from 5:30 PM to 9:00 PM (PST)
Event Details
HISTORY & HERITAGE and STUDENT'S FELLOWSHIP NIGHT
DINNER MEETING
Presented by: The History & Heritage Committee, Student Activities Committee, the Orange County Younger Member Forum and the Board of Directors
The evening will include a Job Fair for students, introductions of Past Presidents, Installation of the Orange County Branch Officers, Student Chapter presentations, and the Order of the Engineer ceremony. Our collection of Orange County Historic Civil Engineering Landmark materials will also be on display. Door prizes will be awarded throughout the evening. Please join us in supporting our student groups and the future of our Society.
***This year we are encouraging attendees to participate in the History Heritage Display by bringing some momento of their Civil Engineering past to the Dinner Meeting where a special table will be set up to accomodate the items.  Please include a business card with your name to be included with the items.***
 SPONSORSHIPS AVAILABLE — RESERVE NOW!  CHECK THE INFORMATION ABOVE.
Program
Key-Note Speaker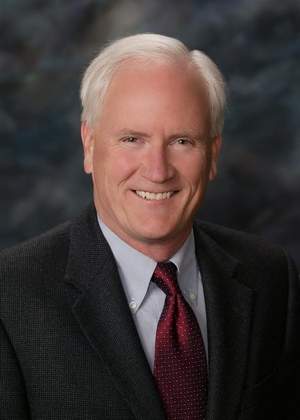 Richard Atwater
Executive Director,Southern California Water Committee
Richard Atwater was recently appointed as the Executive Director of the Southern California Water Committee in August 2010. Previously serving as the CEO/GM of Inland Empire Utilities Agency (1999-2010), He also held positions as President of Bookman-Edmonston Engineering (1996-1999), and General Manager of West Basin and Central Basin MWDs (1990-1996).
Mr. Atwater has over thirty-five years experience in water resources management and development in the western U.S. He has pioneered many award-winning water projects and implemented numerous innovative water resource management programs that meet today's high standards for quality, reliability and cost-effectiveness. Mr. Atwater has testified extensively before the U.S. Congress and the California Legislature on water policy issues. In 1994 Secretary of the Interior, Bruce Babbitt awarded Mr. Atwater the Conservation Service Award, the highest citizen award for resources management. Mr. Atwater is a three-time recipient of the Economic and Environmental Balance Award (from Governors Wilson, Davis and Schwarzenegger). He was a member of the California Water Commission, the 2001 Drought Task Force, 2003 Water Recycling Task Force and the 2006 Desalination Task Force.
Mr. Atwater has participated in policy formulation workshops and expert panels for the National Academy of Sciences, Western Governors Association, Western Water States Council, and the National Water Research Institute. In addition, Mr. Atwater has served on the Board of Directors of the Association of California Water Agencies, Urban Water Institute, Waste Reuse Association (President 2007-2009), Southern California Alliance of Publically Owned Treatment Works (SCAP, President 2007-2010) and the Western Urban Water Coalition.
Student Chapter Presentations
Leaders of the ASCE Student Groups at California State University, Fullerton, California State University, Long Beach, and University of California, Irvine will recap their Chapter's activities of the past year and look ahead to the coming year with brief, entertaining multimedia presentations.
MEETING PLACE: The Center Club, 650 Town Center Drive Costa Mesa, CA 92626
TIME: 5:30 p.m. – Social, 6:30 p.m. – Dinner, 7:00 - 9:00 p.m. – Program
FREE VALET PARKING!
MENU: TBD. No host bar will be available.
RESERVATIONS: Your advance reservations and pre-payment will save you money and is essential to fulfilling our catering commitment. RSVP by Thursday, November 14, 2013, at 12 noon. Include the names of all persons attending as well as your meal requests.
Reservation also by Telephone: 714-258-8306
, Email: gstewart@associationplanet.com, Fax: 714-258-8391 . Mailed pre-payment must be postmarked by Thursday, November 14, 2013 to: ASCE Orange County Branch, 1405 Warner Avenue, Suite B, Tustin, CA 92780
When & Where

The Center Club, Costa Mesa, CA
650 Town Center Drive
Costa Mesa, CA 92626


Thursday, November 21, 2013 from 5:30 PM to 9:00 PM (PST)
Add to my calendar
Organizer
ASCE Orange County Branch
This Branch was created in 1952 to allow civil engineers to network, exchange ideas, build leadership skills, create lifelong professional connections, and improve the quality of life on Orange County.
History & Heritage and Student Fellowship Night - November 21, 2013