Description
This year we at Cambridge Historical Society ask, "How does Cambridge engage?" On April 10, City Councilors Alanna Mallon and Sumbul Siddiqui discuss "How does Cambridge engage in the digital realm?" Chatting about local politics and their weekly podcast, "Women Are Here," the two city councilors will reflect on the ways local government has engaged with residents historically, and how using the Internet and social media can serve as tools to stay connected.
Smarika Suwal, a Cambridge Rindge and Latin School alumnus and now a History and Classics double-major at the College of the Holy Cross in Worcester, will moderate the conversation.
Light refreshments will be served.
This event is co-sponsored with CCTV.
** THIS EVENT WILL BE RECORDED. **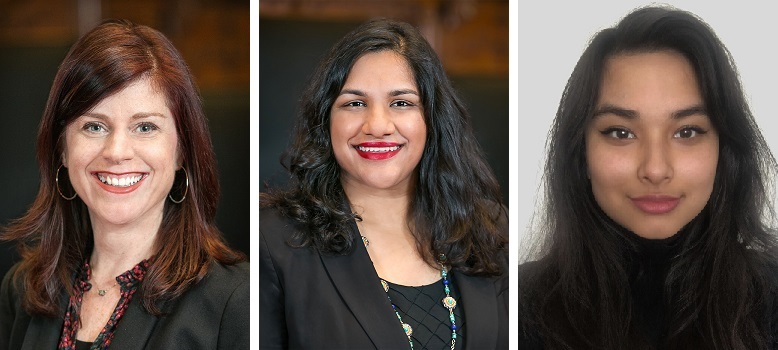 Image of City Councilors Alanna Mallon (left),Sumbul Siddiqui (right), and CHS Moderator Smarika Suwal