HISTORY AFTER HOURS: Talk and Book Signing with Author Karen Greene
Description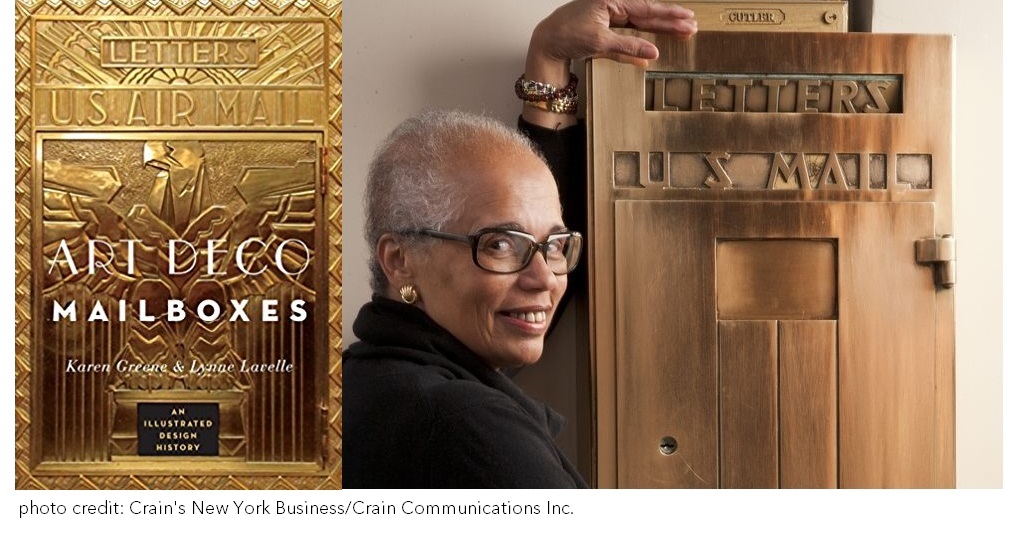 Join us for an evening talk with Karen Greene, one of the authors of Art Deco Mailboxes: An Illustrated Design History (W.W. Norton & Company).
Published in 2014, the book highlights beautiful early mailboxes of the grand art deco period in the 1920s and 1930s through a full-color photographic survey. While many of these mailboxes have been removed, forgotten, disused, painted over, and occasionally repurposed, others are still in use, are polished daily, and hold a place of pride in lobbies throughout the country. During her talk, Ms. Greene will share many examples of such mailboxes and the stories behind them. She will also talk about the brief history of the innovative mailbox-and-chute system patented in 1883 by James Cutler of Rochester, New York. These mailboxes and their chutes were once as essential to the operation of any major hotel, office, civic, or residential building as the front door.
As a special treat, we are bringing in a historic Cutler mailbox from our off-site storage facility just for this program. This mailbox is from the National Postal Museum's collection, but has never been on display at the museum. It will only be displayed for one evening, so make sure to take a good glimpse of it during your visit!
Before Ms. Greene's talk, there will be a quick primer on the history of mailboxes. Curious about when people started using mailboxes? Or why we even have mailboxes? Nancy Pope, Chief Curator of Postal History at the National Postal Museum, will have answers to your questions.
A book signing with Ms. Greene will follow the talk, and her publication Art Deco Mailboxes will be available for purchase at the Museum Store.
---
Doors open to the public at 6:00 pm; complimentary bar and light refreshments provided. The talk starts at 6:20 pm.
Date and Time
Location
Smithsonian National Postal Museum
2 Massachusetts Avenue Northeast
Washington, DC 20002