Historic Vote on CA Hindu American Awareness & Appreciation Month Resolution, June 24 in Sacramento
Sacramento, CA
Bummer! Sales have ended.
Unfortunately, tickets for this event are no longer on sale.
Event Details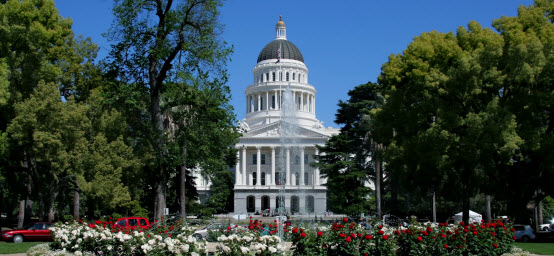 As the Senator representing the 10th State Senate District, it is my honor to represent constituents from many diverse ethnic backgrounds, including a significant number of Hindu Americans. I am proud to sponsor this resolution designating October 2013 as California Hindu American Awareness and Appreciation Month. It is certainly appropriate that we celebrate the many contributions made by Hindu Americans in our state and nation. I look forward to my colleagues in the Legislature supporting this resolution. --Ellen Corbett, CA State Senate Majority Leader
Please join HAF at the State Capitol in Sacramento for an opportunity to meet your elected representatives and witness a historic vote on this monumental resolution in the Senate Chambers. The vote will be followed by a reception with elected officials, community leaders, and the media.
When: Monday, June 24
Where: California State Capitol - 1315 10th St. Sacramento, CA 95814
Schedule: 
10:30 - 11:00am - Arrive in Sacramento. Gather at north side steps in front of the State Capitol Building 
11:00am - 12:00pm - Pre-Vote Reception in Senator Corbett's Office (State Capitol, Room 313) 
12:00pm - Enter Senate Gallery to witness historic resolution vote on Hindu American Awareness and Appreciation Month in Senate Chambers.  
1:30 - 3:30pm Post-Vote Reception at north side steps/lawn in front of State Capitol Building with e

lected officials, community leaders, and the media. 
For more information contact: 
Samir Kalra (samir@hafsite.org) or 
Vineet Sharma (vineet@hafsite.org)
To learn more about this historic event, please read the following: