Historic Village of Rural House Tour
About this event
September 18, 2021 10am - 4pm
Tour 6 beautiful, mid-19th century homes, the Rural Historical Society building and the local cemetery in the historic village of Rural on the Crystal River just minutes from Waupaca & Chain 'O Lakes on Hwy 22 South. We invite you to take a step back in time and enjoy the charm of the quaint village that is listed on the National Register of Historic Places.
The level of preservation of the Rural homes and buildings is unusually high. There is a clear sense that citizens of the village desire to maintain the charm and historic character of their community. Rarely does one find a group of people voluntarily working to preserve the architectural character of their community as observed in Rural on the Crystal River.
We welcome you to join us for the day to walk the village streets and tour the beautiful homes and the community. Allow yourself to take a step back in time and experience the charm that the quaint historic village offers.
Food, snacks and refreshments are available.
Buy Advance Tickets Now & Save! 
$13 Adults & $5 Children (10yrs & under)
_________________________________________________________________________
Tickets At the Door:
$15 Adults & $5 Children (10yrs & under)
All tickets are non refundable.
The Rural House Walk Tour is made possible, in part by a grant from the Waupaca Area Convention and Visitors Bureau and in part by a contribution from Farmers State Bank. We also offer thanks to our promotional partner Waupaca Fall O Rama, the Rural community and the Rural Historical Society. Proceeds from the raffle tickets goes to the purchase of an AED Defibrillator for the village residents and guests. Purchase raffle tickets at the event for your chance to win a stay at Crystal River Inn & Cottages.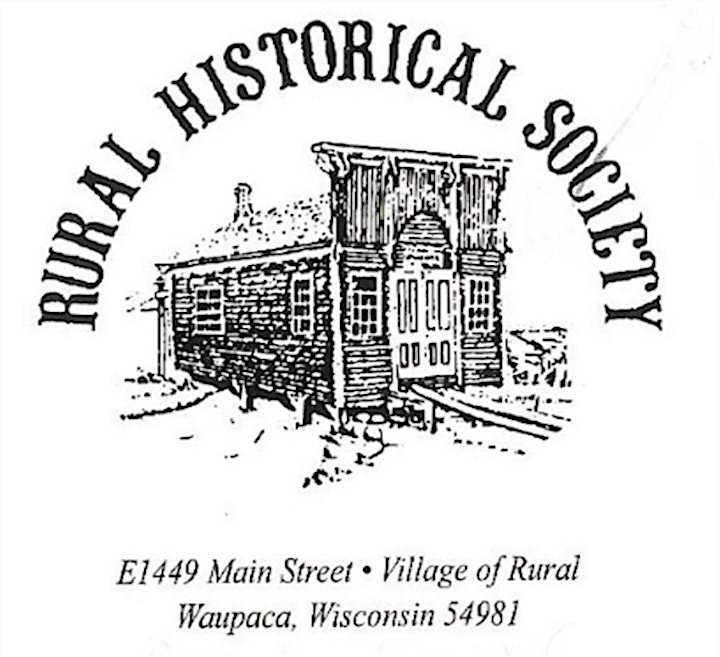 Organizer of Historic Village of Rural House Tours - Sept. 18, 2021