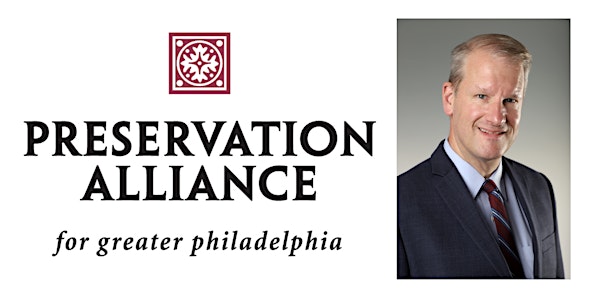 Historic Preservation in Philadelphia: Past, Present and Future
Philadelphia is an ever changing urban environment. Why is it important to preserve our history?
About this event
What is historic preservation? Why is it important to Philadelphia? Come and hear Paul Steinke discuss our city's incomparable built environment and historic architecture, streetscapes and neighborhoods. He will provide an update on the status of efforts to encourage preservation and re-use in an ever changing urban environment.
Paul Steinke serves as executive director of the Preservation Alliance for Greater Philadelphia, a membership-based organization whose mission is to promote the appreciation, adaptive re-use and development of the Philadelphia region's historic buildings, communities and landscapes. He started in this role in June 2016 after serving on the organization's board of directors for many years.
Thursday, October 6, 2022 | 6:00 p.m. | Virtual
Register Here: https://freelibrary-org.zoom.us/webinar/register/WN_hybv-r8EQBW6c-PXg9jWQw
(Zoom link emailed upon registration)