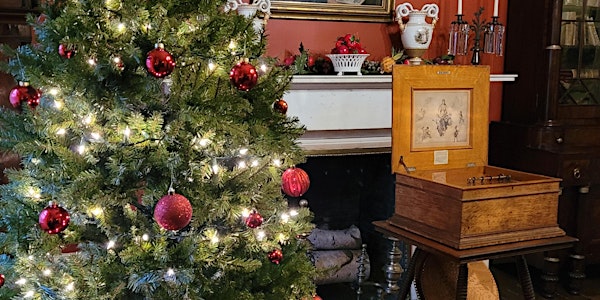 Historic Holidays: Arts & Culture Online Talks
Join us for free online Holiday Talks: Fiber Art & Holiday Songs.
About this event
Arts & Culture Talks: Wednesdays at 7 -7:30 pm via Zoom—free. Time for questions included.
Pre-registration required for link.
December 14: Holiday Fiber Art with Dr. Krysta Dennis, Siena College, Loudonville NY
December 21: Songs of Christmas Past with Julie Johnson, DAR Museum, Washington DC
About the presenters:
Dr. Krysta Dennis is producer of Creative Arts at Siena College. She is a theatre-maker, director, and producer in the US and internationally. Krysta holds a dual PhD from the University of Kent in the UK and the Sorbonne in Paris, and trained as a performer at L'Ecole Jacques Lecoq. She is the author of four plays and has published with Contemporary Theatre Review, Interdisciplinary Network, Routledge, and the Pirandello Society of America. Krysta is also a fiber and textile artist, teaching an embroidery class and knitting class at Siena. Krysta knits, weaves, embroiders, sews, and practices traditional wool rug hooking.
Julie Johnson is a member of the NSDAR (National Society Daughters of the American Revolution) and a Correspondent Docent for the DAR Museum in Washington D.C. She holds a Master of Arts degree in Public History from Middle Tennessee State University and a Bachelor of Arts degree in Art History from SUNY New Paltz. Her areas of interest include women's studies and the American Revolution. She has worked at several museums, historic sites, and archives in museum education, collections management, and exhibitions.