The Historic Harriet Barber House of Richland County, SC invites you to learn more about Black history during our Juneteenth Celebration!
About this event
This is a free event, our speakers include Dr. Tiffany Adams of St. Andrews University, Dr. Crystal Eddins of UNC Charlotte, Ms. Nakisa Glover of SolNation, and Dr. Janaka Lewis of UNC Charlotte.
The speakers will be discussing various aspects of the post-Civil War Reconstruction period, and its implication for our present-day realities.
We ask that any and all donations go directly to the Historic Harriet Barber House: https://www.harrietbarberhouse.org/how-to-donate-support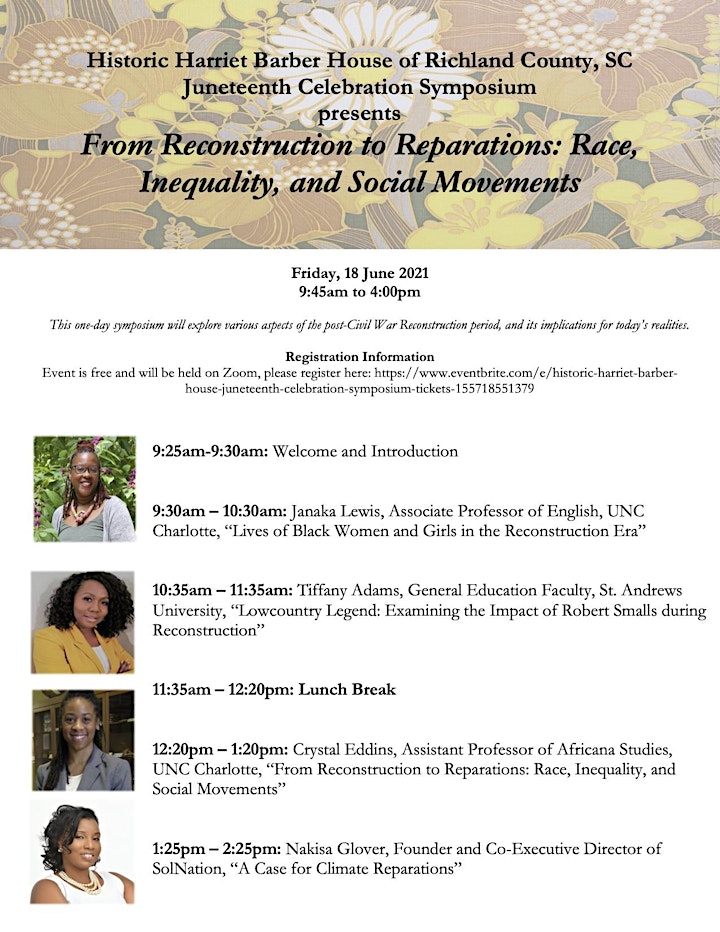 Organizer of Historic Harriet Barber House Juneteenth Celebration Symposium