Actions and Detail Panel
Historic East Nashville Merchants Association - Feb. 21st Basement East
Tue, February 21, 2017, 6:00 PM – 8:00 PM CST
Description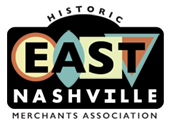 Thank you to our last meeting sponsor and host- Look East Nashville - who are still offering 10% off of their services to any HENMA member. Find out more http://www.lookeastnashville.com/
Our first quarter mixer will include our East Nashvillian of the Year Award Ceremony - Tuesday Feb. 21st at the Pub at the Basement East - 917 Woodland Street from 6pm to 8pm. Congratulations to our East Nashvillian Business of the Year - The Basement East - as well as to our East Nashvillian of the year - Bonnie Bogen. Come out for a great night of community fellowship and business networking with fellow businesses of East Nashville. We also look forward to having multiple special guests including:
Jed Hilly with the Americana Association - will discuss 'The Edge of Americana' and how it can benefit businesses
Jack David with JD Events and Festivals - will discuss Tomato Arts Festival opportunities
JM Eberhartdt with bluField - will discuss Stroll, a digital concierge app for Nashville
With the new year pleae keep HENMA in mind for membership involvement, potential new members, and of course renewing membership and dues to keep our organization organized and active! Contact our HENMA president, Lisa McCauley, at lisa@theeastnashvillian.com if you have news or information that you would like included in a follow up email.