Description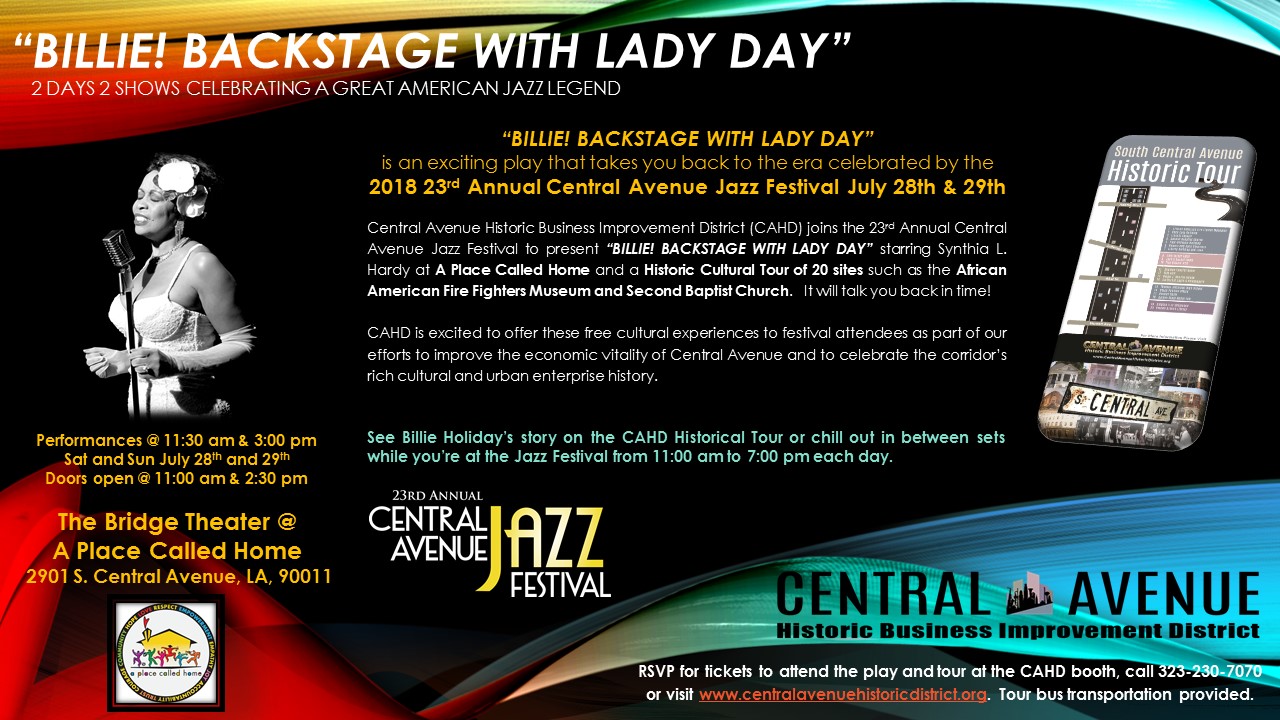 TOLUCAN TIMES REVIEW
By Pat Taylor - July 22, 2009
Emmy Award-winning actress and singer, Synthia. L. Hardy as the most famous and bawdy jazz-blues singer in history is a simmering bundle of explosive dynamite! Holiday, known for a darkly sad life filled with racism, drugs, abuse and turbulence… It was a joy to get an in-depth look at the passion, love, friends and faith that also crossed her path. She was quite a gal! Synthia sensually does her costume changes onstage, and fabulously performs many of Billie's trademark songs, accompanied tastefully by Richard "Eighty-eight Fingers" Turner, Jr. Called "Lady Day," her parental love, issues with prejudice, multiple marriages, drug abuse, jail sentences and "gift" for soulfully interpreting her songs… shaped the complicated life that still touches the hearts of fans worldwide. I enjoyed every single "cusses like a sailor… Sings like an angel" moment!
The show is 1 hour with no intermission. Please arrive at least 15 minutes early. Transportation will be provided to and from the Jazz Festival. Pick-up and drop-off will be located behind the Dunbar Hotel on 42nd and Central.
The Historic Tour will include an onsite preview of the Paul Williams' designed Second Baptist Church, the African American Firefighters Museum lead by African America Firefighters dressed in 20th Century uniforms and a FIRST EVER tour of the famous Lincoln Theatre (Apollo of the West).
All events are Free! Billie! and tour seating is limited. You can take the tour of all sites or get off the tour bus and experience a walking tour of Second Baptist Church and the African American Fire Fighters Musuem. Get on the tour bus anytime between 12:00 pm to 4:30 pm each day. The pick-up and drop off transportation will circulate every 20 min.
Locate Parking and Check Out the Jazz Festival Line-up! http://www.centralavejazzfest.com/.
We Look Forward To Seeing You!
Sherri Franklin, Urban Design Center, CAHD Management Consultant
www.centralavenuehistoricdistrict.org | 323-230-7070
Thank you for your support!