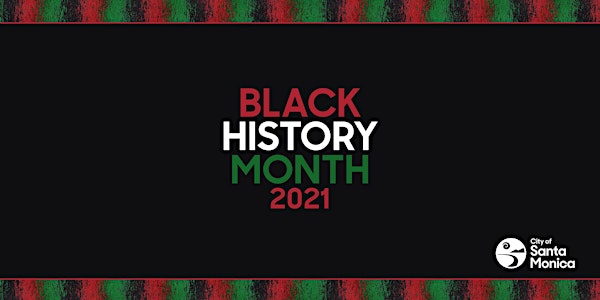 Historic Belmar Park: Preserving History through Stories and Art
Discussion focused on the history and new art commemorating Historic Belmar Park, a once-thriving community that was displaced in the 1950s.
About this event
Join historian Alison Rose Jefferson and social practice artist April Banks for a discussion about the Belmar History + Art Project, including the outdoor exhibition that will soon encircle the new park, Historic Belmar Park. The outdoor exhibition features a monumental new artwork, A Resurrection in Four Stanzas, and interpretative story panels which are an outgrowth of the book "Living the California Dream: African American Leisure Sites during the Jim Crow Era." These and other features of the Belmar History + Art Project reconstruct and commemorate the history of the Historic Belmar Park area and other South Santa Monica Beach neighborhoods that were home to a thriving African American community until they were displaced in the 1950s. Keeping this history alive is a goal of the Belmar History + Art project and the Santa Monica Black Lives Association, the nonprofit organization founded by Black community leaders spearheading the creation of the Black Agenda.
RSVP: Tickets are free but reservations are required.
Event link: RSVPs will receive the event link on the day of the event.
Other events: View the City's full list of Black History Month 2021 virtual events and activities at santamonica.gov/blog/blackhistorymonth2021.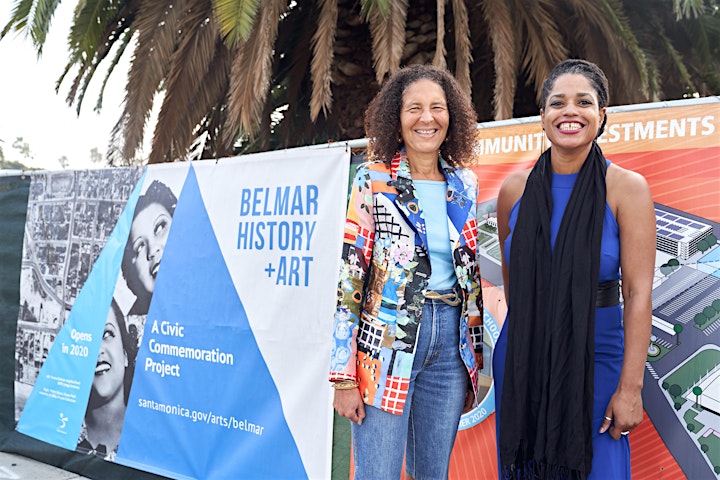 About Dr. Jefferson
A third generation Californian, Alison Rose Jefferson, M.H.C. | Ph.D. is a historian and heritage conservation consultant. Her research interests explore the intersection of American history and the African American experience in California, historical memory, spatial justice, and cultural tourism, with an aim to engage broad audiences through applied history projects in the struggle for social justice. Her new book, Living the California Dream, African American Leisure Sites during the Jim Crow Era (University of Nebraska Press, 2020) examines the local stories of African Americans, including in Santa Monica, who fought for equal access to California's recreation and relaxation offerings as they contributed to the broader U.S. freedom rights struggle during the nation's Jim Crow era (1900s to 1960s). Leisure, was not an optional add-on to civil rights, but an essential component of liberty. Her work has garnered attention in KCET-LA programming, the Los Angeles and New York Times newspapers and other media outlets. Learn more about Dr. Jefferson's work at alisonrosejefferson.com.
About April Banks
April Banks was raised a vegetarian in the woods of Virginia. She graduated with a Bachelor of Architecture from Hampton University in Virginia in 1996. After migrating west, she obtained a Master of Science in Environmental Design from Art Center College of Design in Pasadena in 1999. She lived in Oakland for 13 years, spent a year living abroad in Colombia, before returning to Los Angeles in 2014. Her unconventional career interwines the worlds of art, design, architecture and social practice. With years of experience designing exhibitions for museums, she understands the challenge of creating public engagement opportunities. As an artist she has developed a style that is visually enticing and thought provoking. By combining the two she develops artwork and design solutions that are memorable multi-sensory experiences. Learn more about April's work at aprilbanks.com.
By registering for this program via this eventbrite page, you consent to receiving occasional email about cultural events from @smgov.net. You can unsubscribe, or change your preferences at any time using the "unsubscribe" or "manage preferences" links on these emails.