Historian Richard Rhodes @ The Interval: Hell and Good Company, the Spanish Civil War

Tuesday, March 10, 2015 from 6:30 PM to 8:30 PM (PDT)
Event Details
The Long Now Foundation welcomes 
Richard Rhodes
Pulitzer Prize-winning author, journalist, historian
Discussing his book: Hell and Good Company:
Innovations Military and Medical in the Spanish Civil War

@ The Interval at Long Now: check-in begins at 6:30; talk will start at 7:30 
Join us afterwards for drinks and conversation with our speaker

Rhodes looks at the Spanish Civil War and the technological innovations
in medicine and the military which occurred during that world-changing era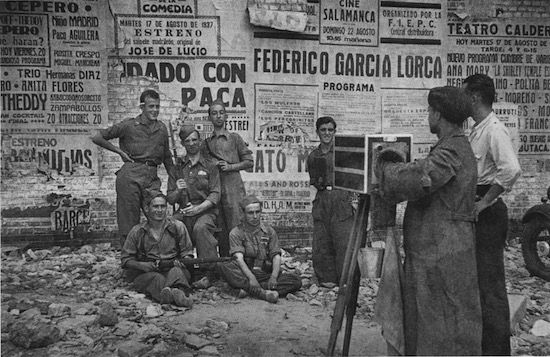 His subject is not the war itself but the tremors it produced, the feelings it evoked and the terrible horror it begat. He masterfully extracts huge meaning from small shards of conflict.
--Washington Post review of Hell and Good Company

Hell and Good Company (02015) tells the story of the Spanish Civil War through the eyes of the reporters, writers, artists, doctors, and nurses who witnessed it. It highlights the ideological, aesthetic, and technological developments that emerged from the conflict in Spain and that ultimately changed the world forever.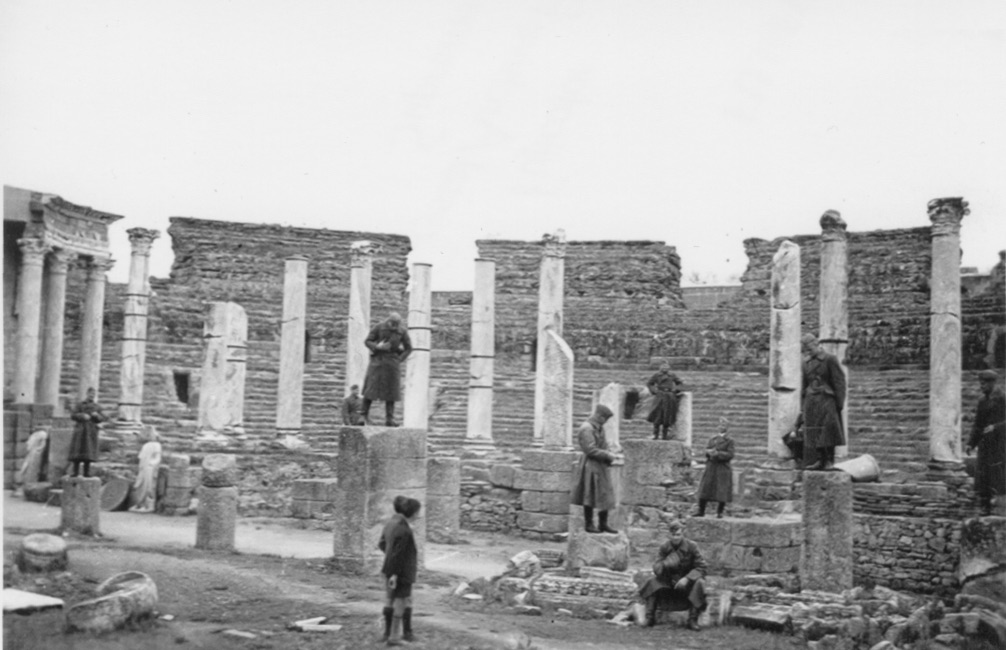 In those years Spain was a proving ground for devastating weaponry, but the war also saw life-saving breakthroughs in the technology used to treat its casualties. Rhodes writes: If destructive technology amplifies violence, constructive technology amplifies compassion, and the lessons of technology are universal.
New technologies also provoked artistic and literary responses: the firebombing of Guernica moved Picasso to create perhaps his most famous painting. Ernest Hemingway, George Orwell, and Joan Miró, amongst other artists and writers, feature in the book.
The book Hell and Good Company will be on sale and Richard will sign after his talk.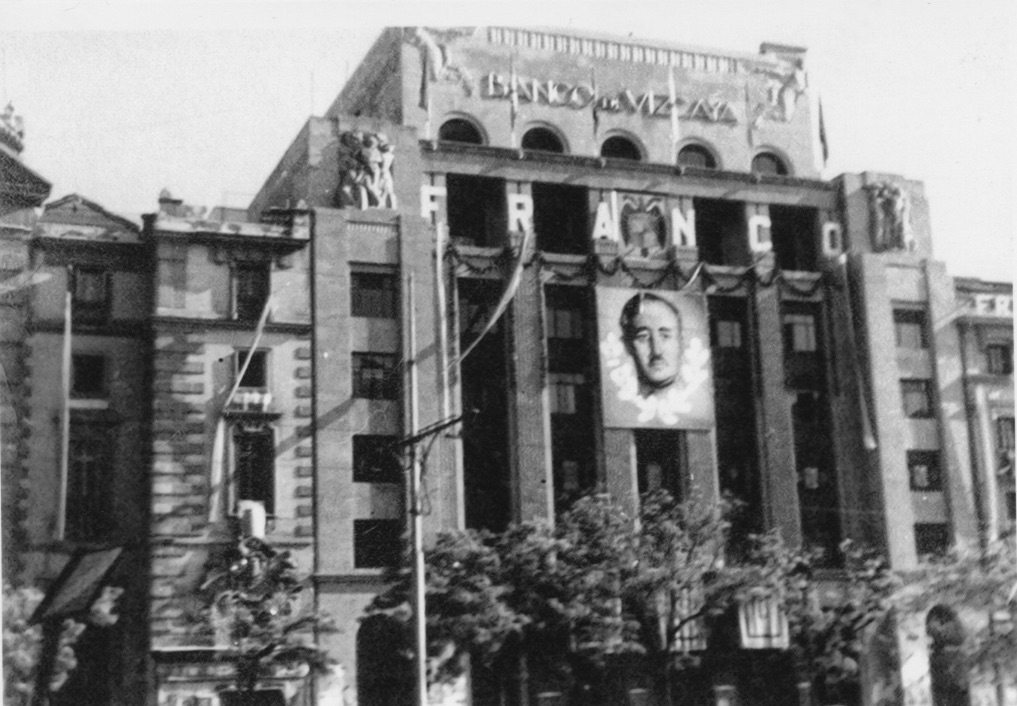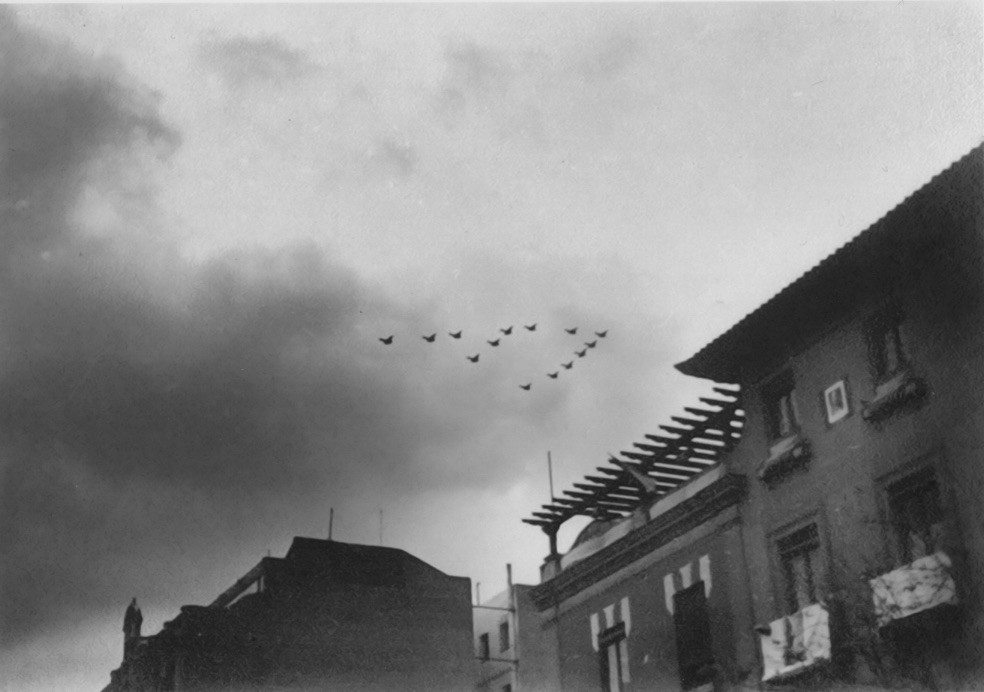 After Franco's victory, German and Italian aircraft spelled out his name in formation over Madrid
From the introduction to Hell and Good Company:

The war spurred breakthroughs in military and medical technology as well. New aircraft, new weapons, new tactics and strategy all emerged in the intense Spanish conflict. Indiscriminate destruction raining from the sky became a dreaded reality for the first time. Progress also arose from the horror: the doctors and nurses who volunteered to serve with the Spanish defenders devised major advances in battlefield surgery and front-line blood transfusion. In those ways, and in many others, the Spanish Civil War served as a test bed for World War II, and for the entire twentieth century.
Edward Barsky was an American volunteer surgeon from whom the book takes its title. He wrote: War is psychologically like hell, supernatural like it and also, as we have been taught to expect, full of good company.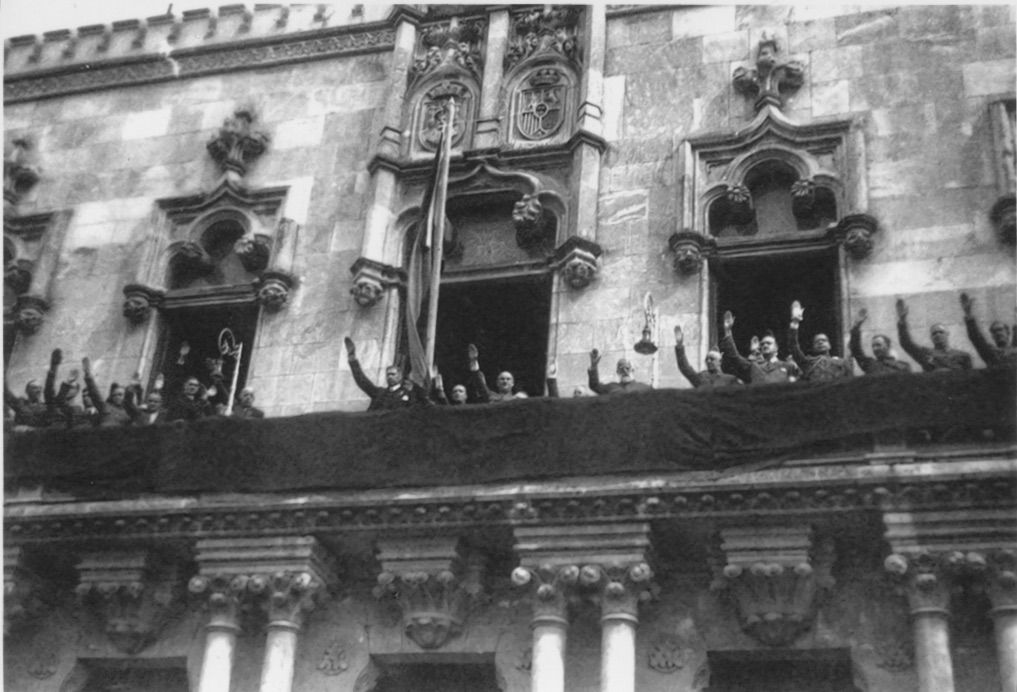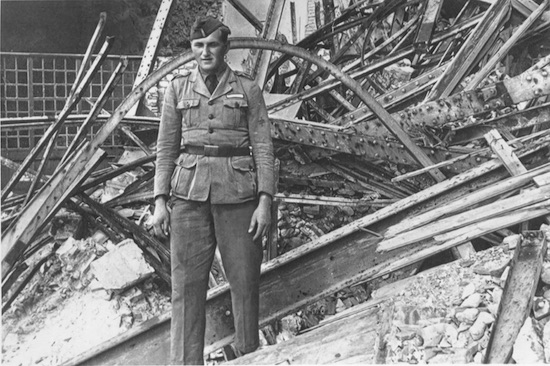 Historical photos courtesy of Richard Rhodes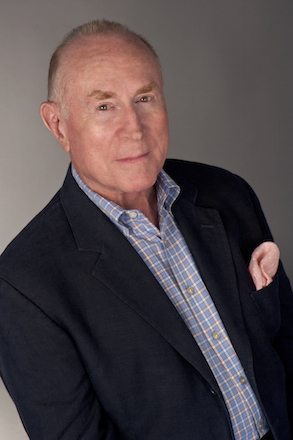 Richard Rhodes is the author or editor of twenty-four books including The Making of the Atomic Bomb (Pulitzer Prize in Nonfiction, National Book Award, and National Book Critics Circle Award winner); Dark Sun: The Making of the Hydrogen Bomb (shortlisted for a Pulitzer Prize in History), four novels, the biography John James Audubon, and an investigation of the roots of private violence: Why They Kill; A Hole in the World.

He has been a visiting scholar at Harvard and MIT and a host and correspondent for documentaries on public television's Frontline and American Experience series. Amongst numerous fellowships for research and writing, he has received grants from the Ford Foundation, the Guggenheim Foundation, the MacArthur Foundation Program in International Peace and Security and the Alfred P. Sloan Foundation.
Richard Rhodes spoke previously for Long Now in 02010 in a Seminar About Long-term Thinking entitled Twilight of the Bombs.


Interval donors hear about our events first: become a donor today
Photos of The Interval at Long Now: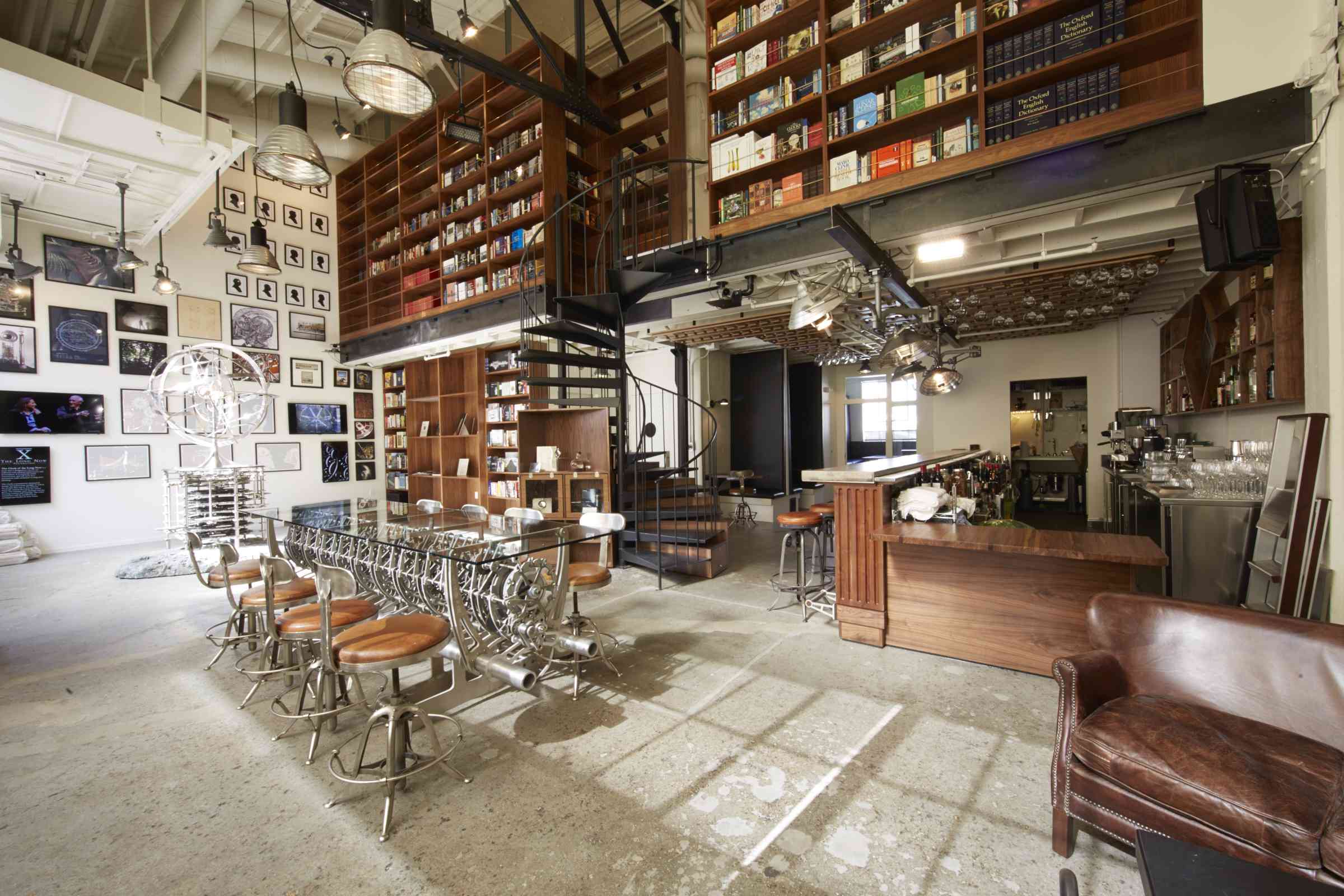 Photo by Michael David Rose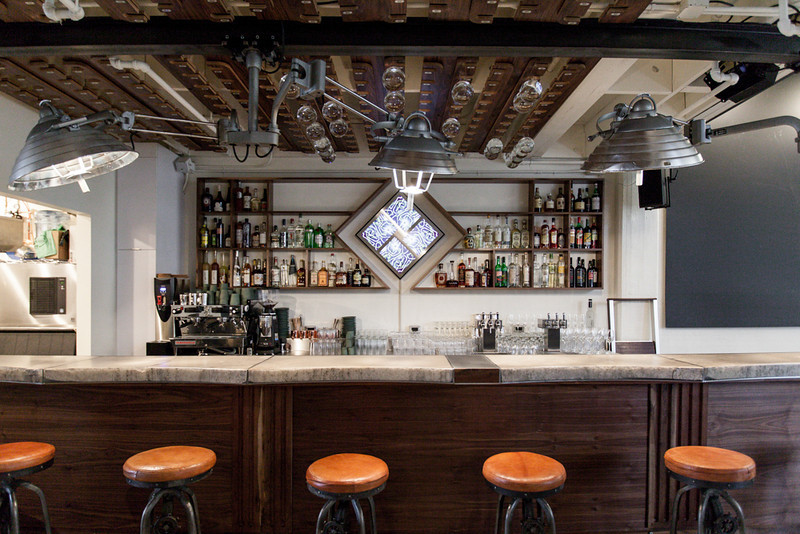 Photo by Patricia Chang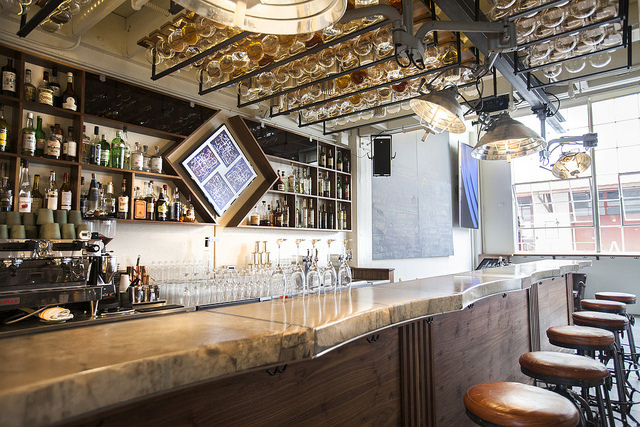 Photo by Because We Can
When & Where

The Interval at Long Now
Fort Mason Center
2 Marina Blvd
San Francisco, CA 94123


Tuesday, March 10, 2015 from 6:30 PM to 8:30 PM (PDT)
Add to my calendar
Organizer
The Interval at Long Now is a bar, cafe and venue for talks and other gatherings located in historic Fort Mason Center on San Francisco's north shore within site of the Golden Gate Bridge and Alcatraz. The Interval serves delicious beverages in a room full of mechanical wonders and thousands of books.
We are open daily from 10AM to midnight. Events are typically on Tuesday nights a few times a month. Tickets usually go on sale 2 weeks prior to the event. Our talks tend to sell out quickly due to our limited capacity.
Long Now members can purchase tickets before the general public.
The Interval is home to The Long Now Foundation which is dedicated to long-term thinking through projects including building a 10,000-year Clock, the monthly Seminars About Long-term Thinking (SALT), The Rosetta Project, PanLex, and Revive & Restore.