About this Event
**$1 from every ticket goes to support the Durham Public Schools Foundation whose mission is to foster community support for public schools and invest in our students, educators and families to ensure success and equity for every student.
FACEBOOK | INSTAGRAM | SPOTIFY
Describing the Durham-based ​​ Hiss Golden Messenger is like trying to grasp a forgotten word: It's always on the tip of your tongue, but hard to speak. Songwriter and bandleader M.C. Taylor's music is at once familiar, yet impossible to categorize: Elements from the American songbook—the steady, churning acoustic guitar and mandolin, the gospel emotion, the eerie steel guitar tracings, the bobbing and weaving organ and electric piano—provide the bedrock for Taylor's existential ruminations about parenthood, joy, hope, and loneliness—our delicate, tightrope balance of dark and light—that offer fully engaged contemporary commentary on the present. And then there's an indescribable spirit and movement: Hiss Golden Messenger's music grooves. There's nothing else quite like it.
For over ten years, Taylor has spearheaded this prolific, perpetually evolving group. He's toured and recorded relentlessly, earning devotees along the roads, deep in festival pits, and across the seas, delivering earnest performances that morph from jammy freakout to private prayer in a matter of measures.
"The work that I do requires me to be in a certain emotional place," says Taylor. "My music depends first and foremost on being in a heightened emotional state and putting my vulnerability on display."
This vulnerability is also central to Taylor's steadily growing fanbase, which continues to discover universal themes in his deeply personal work. The critical acclaim and attention for Hiss Golden Messenger—including features in ​The Atlantic ​and ​The New Yorker​, glowing album and live reviews in ​Pitchfork, Rolling Stone​, and ​Consequence of Sound​, and barn-burning performances on ​Late Show with David Letterman​ and ​Late Night with Seth Meyers—​affirm the emotional power of Taylor's work.
This raw emotion is especially apparent on Hiss Golden Messenger's new album, ​Terms of Surrender​. ​Out September 20 on Merge Records, ​Terms​ follows Taylor's journey through a tumultuous year of trauma and psychological darkness, hoping and working towards redemption and healing, and the conflicting draw of home and movement. "Another year older," Taylor sings on album opener "I Need a Teacher." "Debt slightly deeper. Paycheck smaller. Goddamn, I need a teacher."
Later, Taylor tracks the complex dynamic between father and grown son on "Cat's Eye Blue," singing, "Is this wicked word too bad to be spoken? You let the heart attack in. One taste and it's broken." He later pivots towards his relationship with his own daughter on "Happy Birthday, Baby."
Happy birthday, baby
Go love your brother now
It's a strange gift, maybe
Girl, you know me better—better than I know myself
I'm trying to repay you
All these miles that I roam
And when I'm far away, baby
Know that I love you and sing this little song
Taylor says that he wanted to make ​Terms of Surrender​ "a wandering record. I wanted where we recorded it to mirror the searching spirit of the music." Having written upwards of 40 songs—in motel rooms, his studio in Durham, and a secluded cottage outside of Charlottesville,
Virginia—Taylor winnowed them down to the ten works that comprise ​Terms of Surrender. ​With regular collaborators—including Phil and Brad Cook, Josh Kaufman, and Matt McCaughan—and new friends like Jenny Lewis and Aaron Dessner (of The National), the crew decamped to Dessner's Long Pond studio in upstate New York, Sound City in Los Angeles, and producer Roger Moutenot's Haptown studio in Nashville to create the most fully realized and genre-defying Hiss Golden Messenger album to date.
Hiss Golden Messenger songs create ​feelings ​to which devoted listeners attach their own meanings and memories with each repeated spin. Throughout ​Terms of Surrender​, those feelings range from fearful to celebratory. But perhaps the title track—with its refrain of "I'm gonna give it/ but don't make me say it/ It's one thing to bend it, my love, but another to break it"—best summarizes the nature of Taylor's work as a musician, father and spouse, and cultural communicator on this album. He explains, "​Terms of Surrender​ is part apology, part plea, part love letter. It's about how much of the most important parts of ourselves we can sacrifice and still feel like we're living the life that we thought we wanted."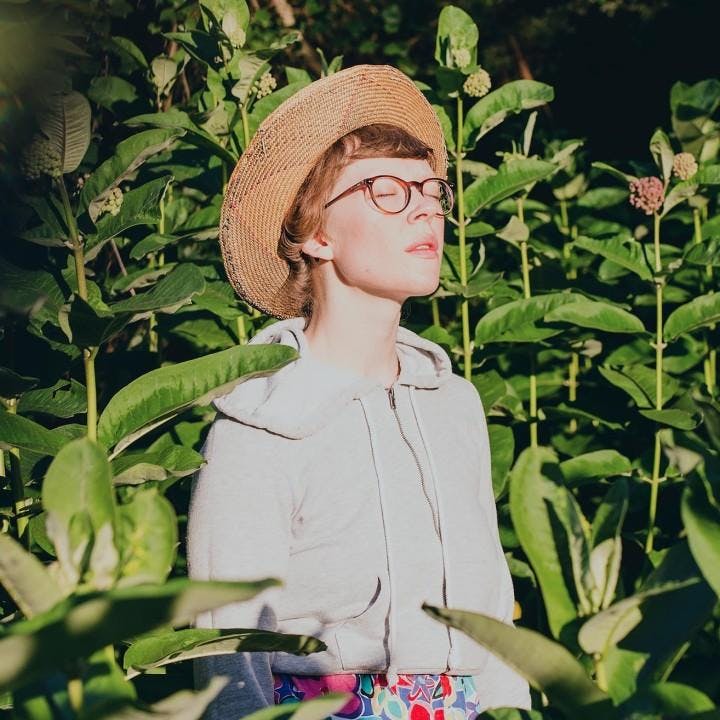 Daughter of Swords...
FACEBOOK | INSTAGRAM | SPOTIFY
In 2017, Alexandra Sauser-Monnig began recording a set of songs... about a breakup that had yet to happen. Her partnership had drifted into a comfortable state of indecision, stalling when it came time to make big life moves or chase new horizons. She had the sense that she needed to slip the relationship in order to pursue everything else life might have in store -- more music, more adventures, a general sense of the unknown. Those feelings drifted steadily into a set of songs that lamented the inevitable loss but, more important, outlined the promise of the future. Recording the ten tracks that became her stunning solo debut, Dawnbreaker, under the new name Daughter of Swords gave Sauser-Monnig permission to go.
Dawnbreaker began as the first phase of Sauser-Monnig's return to music after stepping to the sidelines for the better part of a decade. Her college trio, Mountain Man, rose to quick acclaim for their peerless harmonies around 2010, but the friends slowly drifted apart, following their own interests to different coasts and concerns. While working on a flower farm as a farmhand, though, Sauser-Monnig realized that she missed the emotional articulation she found in writing songs and singing them and resolved to start again. She pieced together an album just as Mountain Man -- now newly gathered in the fertile Piedmont of North Carolina -- began to regroup for its second LP, 2018's aptly named Magic Ship. Working with Sylvan Esso's Nick Sanborn, Sauser-Monnig shaped what began as quiet reflections into confident compositions, crackling with country swagger and a sparkling pop warmth. They were, after all, preemptive odes to the next phase of life.
Calling the ten tunes of Dawnbreaker breakup songs is to hamstring them with elegiac expectations, to paint them as sad-eyed surrenders to loss and grief. Sure, there is the gentle opener "Fellows," a hushed number that explores the turmoil of being unable to reciprocate the feelings of a wild and shy, tall and fine man. And there's the blossoming country shuffle of "Easy Is Hard," where Sauser-Monnig stands in the yard and sees her lover leave, his taillights fading into the night sky; she can't sleep, so she gets up to turn the lights and stereo on, to "feel my soul coming down."
Even there, amid the throes of a life convulsion, there is a wisp of hope and possibility, framed by the way "the dim light change[s] into dawn, rosy blue, pink fawn." The very heart of Dawnbreaker is not the impending breakup that inspired many of its songs but the sense of liberation and breaking out that the breakup inspired. Buoyed by the insistent patter of a drum machine and rich acoustic guitars, Sauser-Monnig finds herself in search of new thrills during "Gem," whether pondering the fleeting nature of existence at a waterfall's edge or watching the shapes of mountains seemingly dance beneath her headlights. The muted, harmonica-lined boogie of "Sun" begins with a vulnerable confession, a revelation of loneliness; it is, however, a low-key anthem for the open road, about giving oneself over to the infinity of solitude and an endless strip of asphalt. Sauser-Monnig captures these scenes with a painter's eye and delivers them with a novelist's heart.
There's no better testament than "Shining Woman," where Sauser-Monnig portrays a ropy woman navigating her "steel steed" up and down the bends and passes of California's fabled Highway 1. She openly marvels at that spirit and strength, wishing that for her own life. With Dawnbreaker, she has found it in some measure -- the joy of something new, the excitement of risk. Though Sauser-Monnig nearly recorded these songs as barebones folk ballads, she reimagined them with Sanborn and a top-tier crew of North Carolina friends, like fellow Mountain Man singers Amelia Meath and Molly Sarlé, bandleader Phil Cook, and guitarist Ryan Gustafson. These vivid settings highlight the emotional contours of these songs, revealing the complexity that comes with knowing that, in order to live, you sometimes have to let something as strong as love go.
At the start of "Human," the undeniable climax of Dawnbreaker, Sauser-Monnig wakes up early and finds her lover in bed. She slips out of the room, watches the sun rise alone, and has herself a long think amid nature's frozen splendor. What does it mean to leave? What does it mean to stay? Is she wrong, and is he right? As the piano rises and her voice multiplies, coming in now from all sides, she admits something crucial to herself: "You can't will a love to life/But you can do the loving thing: Make like a bird and fly." It is a moment of reckoning with one's own liberation, of realizing that sometimes a profound loss is the only way to gain something else. That is the lesson of Dawnbreaker, an intimate document of what it means to set oneself free.
Performers
Date and Time
Location
Refund Policy