Description
The Ohio Latino Affairs Commission is pleased to once again convene legislators and the community to foster dialogue on the opportunities and challenges facing Latinos in Ohio. This full-day event will feature a panel of Latino elected officials, Q & A session with legislators, and a special workshop (facilitated by one of Ohio's most successful campaign consultants) for individuals considering a run for office some day.
2018 Hispanic Legislative Visit Day Agenda
9:00 a.m. – 9:30 a.m. Registration/Continental Breakfast
9:30 a.m. – 9:45 a.m. Welcome Remarks and Intro's
9:45 a.m. – 10:00 a.m. Workshop: Lobbying 101
10:00 a.m. – 10:30 a.m. Q & A with Legislators on Effective Lobbying Strategies
10:30 a.m. – 10:45 a.m. Break
10:45 a.m. – 11:30 a.m. Interest Sections
1) Business and Workforce Development
2) Cultural Competence
3) Immigration and Civil Rights
4) Electing Latinos to Office
5) Promoting Health and Education Equity
11:30 a.m. – 12:15 p.m. Panel featuring Latino Elected Officials in Ohio
12:15 p.m. – 1:15 p.m. Lunch and Networking with State Legislators
1:15 p.m. – 1:35 p.m. Keynote Speech
1:35 p.m. – 2:30 p.m. Attend Senate and House Session, OR Attend a Workshop:
1) Interested in Running for Public Office? Learn the Details to Prepare Your Candidacy
2) Policy Victories: No One Wins Alone
2:30 p.m. – 2:35 p.m. Closing Remarks
Questions? Call 614-466-8333 or Email andrea.lewis@ochla.state.oh.us
Thank you to our partners!
Presenting Partner: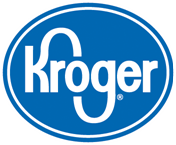 Supporting Partners: