His Purpose, My Work Charity Fundraising Dinner & Show
Description
Angel Foundation Presents on October 29th Your Purpose my Work Gospel Fundraiser.
The Angel Foundation in partnership with Jamaicans Inspired UK (also known as Jamaica Diaspora Future Leaders) is trying to send 2 Ambulances and Paramedic bikes to Kingston Public Hospital and Sava La Mar Hospital, both of these hospitals currently have no ambulances or transporation to or from the hospitals.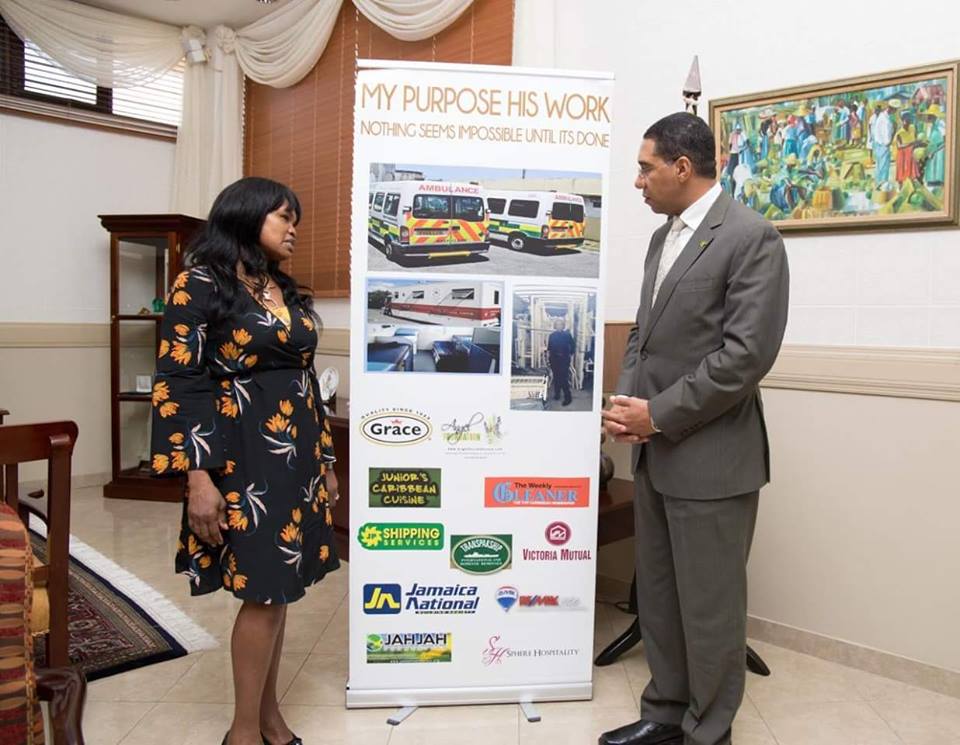 The event is to be broadcasted LIVE to Jamaica on Power 106 FM by Dervon Malcom.
Live PA acts from Jamaica & UK
PRODIGAL SON
SISTER PANSY
CAMARA FEARON and many others....
Top raffle prize include:
An all expense 7 day holiday to Jamaica for two.

Live Auction Usain Bolt T-shirt and Book
This will be a fun and entertaining evening for the family and friends.
Jamaica's health service is hugely under resourced, with many hospitals turning away patients or not having the required equipment to deal with the medical emergencies. In addition surgeries have had to be cancelled or postponed because of a shortage of equipment and the malfunctioning of others. Transportation for emergencies is dire and Ambulances are scarce, we desperatly need your help to change this.
Sponsored by:
Grace Foods (UK), VMBS (UK), Remax Elite Jamaica, Juniors Caribbean Cusine,Transpack Shipping. Jamaicans Inspired UK, GeNNex Solar JA, JahJah Foundation, Power 106 FM.