Hiring Practices for Farm Operations: How to Hire the Right Employees
Prevent possible issues on the farm by learning how to hire and train employees to understand how to work on the farm.
About this event
Recent high profile animal welfare videos have highlighted issues when employees can cause problems for livestock operations. Many farms should take a moment to review their hiring practices and how they train employees to use generally accepted handling practices that will not harm livestock.
This webinar will cover how to properly hire and train employees in a livestock operation to prevent animal welfare issues down the road. This webinar is free to attend.
Program is brought to you by the University of Maryland's Department of Agricultural and Resource Economics and the Agriculture Law Education Initiative.
University of Maryland programs are open to any person and will not discriminate against anyone because of race, age, sex, color, sexual orientation, physical or mental disability, religion, ancestry, national origin, marital status, genetic information, political affiliation, and gender identity or expression.
Image above shows dairy by Edwin Remsberg.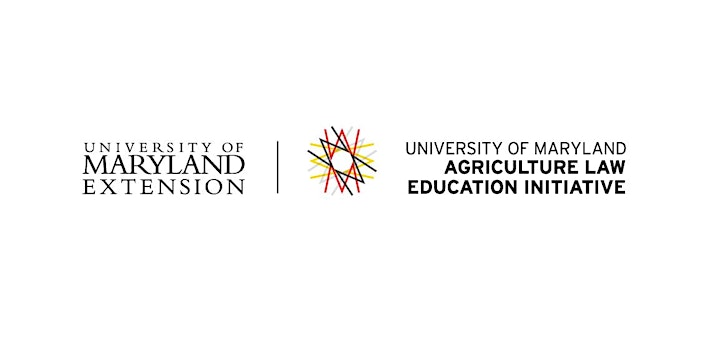 Organizer of Hiring Practices for Farm Operations: How to Hire the Right Employees
The Department of Agricultural and Resource Economics (AREC) is a world-class department focused on agricultural economics and policy, environmental and natural resource economics, and economic development.  The faculty are renowned for their scholarship and research, policy experience, and professional service.  Our top-ranked Ph.D. program has a diverse and high-quality student body from the U.S. and countries around the world.  Our undergraduate agricultural and resource economics, agribusiness, and environmental and resource economics majors and global poverty minor allow students to learn from leading scholars in small classes.  Policy and public education programs address issues of importance to stakeholders at local, state, national and international levels.   Browse our www.arec.umd.edusite to learn more about our outstanding people and programs.