Description
We want to CONNECT!
BioReliance® is now a part of MilliporeSigma.
Visit our websites to learn more: Bioreliance.com AND MilliporeSigma.com
We have exciting career opportunities in Rockville, MD! #Come2EMD
Associate Scientists, Scientists & Quality Assurance Engineers are invited to a career fair & networking event. Whether you are actively pursuing job opportunities or want to learn more about our organization, MilliporeSigma is opening our doors to YOU!
You are invited to
Our Hiring Event
DATE: Thursday, February 23rd and Tuesday, February 28, 2017
TIME: 4 – 8 PM EST
WHERE: Our BioReliance® facility located at 14920 Broschart Rd, Rockville, MD
AT THIS EVENT YOU WILL LEARN HOW:
Global expertise builds on local insight
High quality is created via innovative science
Talent is developed and growth is supported
Respect and recognition fosters individual and collective success
Come connect with our team!
Hear from senior leadership team members

Speak with managers on site

Have on-the-spot interviews with our recruiters
Please RSVP with or without a resume to: adallaird@velocityresroucegroup.com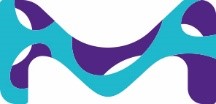 The life science business of Merck KGaA, Darmstadt, Germany
operates as MilliporeSigma in the U.S. and Canada.