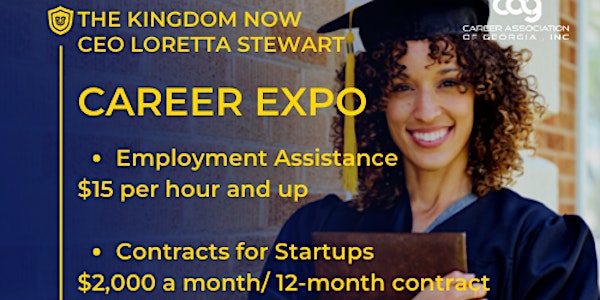 Hiring Event for Career Seekers, Leaders of Startup and Small Businesses
Location
5527 Hunter Rd
5527 Hunter Road
Columbus, GA 31907
Sales Have Ended
Registrations are closed
Thank you for your interest in the Entrepreneurship and Small Business Certification Course governed by our Business:Scholar (B2S) Modular, a model that focuses on the personal and professional development of a leader. Should you decide to move forward owning a business, schedule a 1:1 meeting by visiting www.calendly.com/klegette. If you are a career seeker looking to become employed with us visit www.facebook.com/groups/theb2s where jobs are posted. Thank you, Administration www.cag.solutions
Hiring Event for career seekers, leaders of startup and small businesses, sponsored by Career Association of Georgia, Inc
About this event
About The Kingdom Now
The Kingdom is a place established under God's authority, NOT to be just a "church", but to welcome people to come into their original identity in Christ lead by Loretta Steward, Apostolic in Nature.
About CAG
Career Association of Georgia (CAG), the College of Business, and affiliated companies is a modernized education and career creating company that couples career activities with business coaching for career seekers whose career-end goal is to manage a team, start, or expand a business.
Our Career Services
Copper Standard - B2S Staffing, a minimum of $15.00 per hour
Copper Standard Career Services are ideal for career seekers entering the workforce to gain exposure in the operations of a business as an employee while performing your responsibilities as part of a team. Career seekers of Copper Standard Career Services are required to engage personal development seminars to maintain employment along with submitting monthly workplace observation reports in preparation for leadership roles.
Silver Standard - Contracts for Startups up to $24,000
Silver Standard Career Services are ideal for experienced workers with a desire to do more in their career such as starting a business either part-time or full-time. Silver Standard offers free business development coaching to all startup companies hired as an Executive Employee and share our customers through the selection of a B2S Career role called Contracts for Startups also known as Executive Apprenticeships. Participants of the Silver Standard Career Service requires applicants to hold the Entrepreneurship and Small Business Certification. However, if the applicant does not hold the Entrepreneurship and Small Business Certification, the applicant may opt to obtain the certification before or during the contract term.
Gold Standard - B2S Partnerships
Gold Standard Partnership opportunities are ideal for small business owners seeking to expand by co-branding the B2S Modular by partnering as a Business Development Consulting firm or as a non-traditional staffing agency coupled with structured personal development training for individuals 16 years or older.
During the interview all participants are required to display their faces as this is a professional meeting where virtual etiquette is observed.
____________________________________________________________________________________________________
Our staff are Entrepreneurship and Small Business Certified and are on the way to defying the 3-5 year startup failing statistics!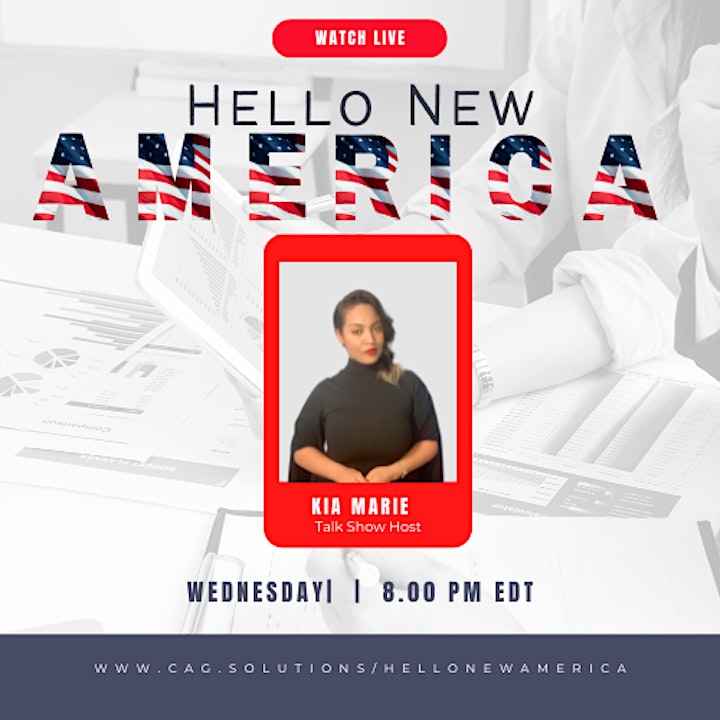 Premiers Wednesdays at 8 PM EDT