Description
Hiring an Inclusive Team
In Forbes Magazine's "Inclusion is a Growth Strategy," Glenn Llopis says, "A sign of inclusive hiring is the ability for leaders to understand that experience and education are not the only indicators of potential. Inclusive leaders give at least equal weight to individual capability."

Date: February 27, 2019, 5:45 p.m. - 8 p.m.
Location: Berrett-Koehler Publishers, 1333 Broadway, Suite #1000, Oakland CA 94612 (next to 12th St. BART station)
At Bay Area Women in Publishing, we believe that inclusion is the best way to have a vital, relevant publishing community. Still, we all have work to do to create a truly inclusive workspace. Please join us to learn best practices, critical milestones, and even where to start in creating an inclusive team at your publishing company.
​
What business benefits come with an inclusive workspace

How even small publishers can make improvements

How to evaluate candidate potential

How to weigh skills as well as education and experience

Techniques that can remove bias in hiring

Success stories from local publishers
Join our knowledgeable panelists on February 27, and encourage your HR department to join us as well!
Our Panelists
Nina Thompson, Berrett-Koehler Publishers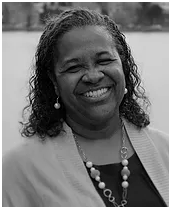 Nina is the Director of Finance and Operations for Berrett-Koehler Publishers. She joined the company in May of 2018 bringing with her over 30 years of operational experience. Before coming to Berrett-Koehler she worked for non-profits, a start-up and a few for-profits she also had time to retire from the Military. Nina has received two BA's from the University of Maryland in Finance and Human Resource Management, as well as continuing on to receive MA's in both disciplines. She is a Bay Area native, Graduated from Berkeley High School and made it back home in time so her two daughters could follow in her footsteps and graduate from BHS as well before going on to college.
Jessie Jonik, Independent Publishers Group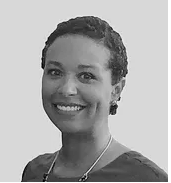 Jessie Jonik hails from the Hoosier state of Indiana. After earning her bachelor's degree in political science from Purdue University, she quickly jumped in to Human Resources and discovered her passion for working with management to create a strong culture and meaningful workplace. She currently serves as Human Resources Manager at Independent Publishers Group in Chicago. As a department of one, she leads the charge in the strategic development of policy and corporate culture as the company expands its reach throughout the US. As the point person for employee relations, benefits, and payroll, she utilizes her 10 years of experience in the industry to help IPG grow and thrive while being an advocate for both the company and the staff.
As an active member of her local SHRM chapter, she is currently studying to take the Senior Certified Professional exam in May 2019. To connect, reach out to her on LinkedIn at https://www.linkedin.com/in/jessie-jonik.
​
Scott Haney, Chronicle Books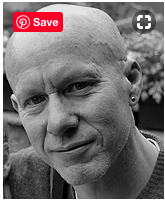 Scott Haney is the Human Resources Manager with Chronicle Books in San Francisco; he joined the company in May of 2016 after 15 years of H.R. in a wide range of industries including Law, Insurance, Architecture, Speech Pathology and Emergency Pet Care. He has a strong underpinning of experience in employee relations, benefits, leave administration, recruiting and policy creation. In 2018 he became a member of the newly created Diversity and Inclusion task force at Chronicle Books, heading up recruitment initiatives for the group.
Jenny Croghan, Callisto Media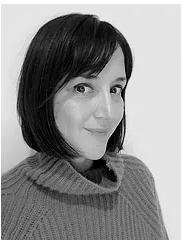 Jenny Croghan is the Vice President of Editorial at Callisto Media in Emeryville. After working as a reporter, editor, and managing editor at a Bay Area newspaper chain, she joined Callisto Media in April 2012 as the first editorial employee—today Callisto has more than a hundred employees. She has been instrumental in hiring both the largest and most diverse team at Callisto, thus intimately understands both the challenges and great responsibility that exist when building a team from scratch. She is passionate about people and products and enjoys working with a diverse editorial team to develop rich, relevant, and meaningful content. She is a California native and feels fortunate to call the Bay Area home.