About this Event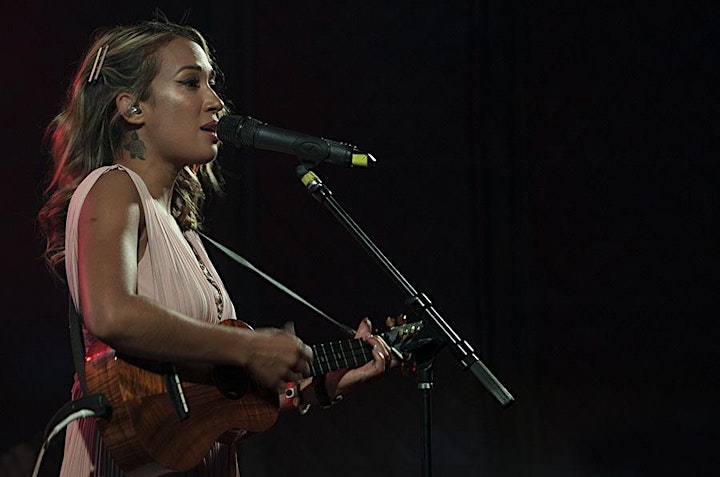 "Hirie is a lifestyle choice, it's about healing the body, the mind, and the spirit. Our fans and our band are always saying 'let's get HIRIE,' it's a way to detach from the painful complexities of the world, and bask in joyous energy," says the band's lead singer and sage who has taken the band's namesake for her own.
HIRIE is poppy and purposeful, harnessing the power of accessible songcraft, social consciousness, world-classmusicianship, and the disarming and spellbinding qualities of reggae, the band exudes mainstream appeal without diluting its artistic vision. HIRIE is Hirie lead vocals, guitar, uke; Chris Hampton saxophone, flute, melodica, and accordion; Andrew McKee trombone, guitar, didgeridoo, and percussion; Andy Flores bass; Blaine Dillinger lead guitar; and Joey Muraoka on drums.
Cali Conscious is a surf reggae rock band with a laid back California style. Their mellow sound originated near the ocean, naturally influenced by the sunshine, soothing waves and the calming ocean breeze. The music blends 4-part harmonies, upbeat rhythms and environmentally conscientious lyrics to create an energetic live experience that makes your soul groove. Cali Conscious music is more than just good vibes. The band organized a community beach clean up once a month in Huntington Beach from 2012-2014, funded the construction of a clean water well in Ethiopia with the donation of live performance tips earned in 2013, and also created a digital download card embedded with carrot, lettuce, and tomato seeds for the release of their first album "High Times."
They released their sophomore album "Avocado" on February 26th 2019. Their catchy song lyrics are positive, sharing a message of hope, living with love in the present moment and promoting a global and sustainable way of life. The band will tour extensively along the coastal United States in support of their album, cleaning the beach along the way.
We will have food trucks and bars at the event.
Venue Rules:
No Umbrellas
No Outside Food or Beverage, food and beverage will be available for purchase at the venue
No Outside Chairs
No Smoking, Vaping, or use of E-cigarettes outside of designated areas
No large bags
No Bikes/Scooters/Skateboards inside the venue
Doors will close at 9:00 PM
Please contact the venue in advance if any special accommodation is needed
Performers
Date and Time
Location
Refund Policy