If you are interested in becoming a construction worker, please join us to apply for the HireLAX Apprenticeship Readiness Program.
About this event
Start your journey toward a rewarding construction career in support of LAX's multi-billion dollar Capital Improvement Program!
The January 8th Orientation is mandatory to be considered for the next training class. We will have about 30 slots available. We will provide information for alternative training and employment programs for those not selected.
The event will be in-person at LA Southwest College. You MUST wear a mask, worn properly, to access the campus. You must also bring proof that you are fully vaccinated. Check the CDC guidelines to ensure you are fully vaccinated.
**Orientation will begin promptly at 7:00 am; late arrivals will not be allowed to attend. Please plan to arrive at least 45 minutes early to allow time to park, walk to the location, and get through registration. Los Angeles Southwest College's campus is very large. Registration will begin around 6:30 am, after setup is complete. If you register by January 5th, you will be emailed a campus map with further details.
This orientation is for the class starting January 31st, 2022 and ending March 25th, 2022. Class is Monday through Friday, 7 am to 2 pm. You must be able to attend all classes and arrive on time.
For the Orientation, please bring your resume, California ID, proof of right to work (i.e. Social Security Card, US Passport, Legal Resident Card), proof of residence (rental agreement, government mail, etc...), proof of vaccination, and be prepared to interview.
How Do I Qualify For This Free Training?
Strong interest in a construction career
Be at least17 ¾ years of age (on January 31st, 2022)
California ID Card
Social Security Card
High School Diploma or Equivalency or Current Enrollment in an Equivalency Program (bring proof of enrollment for faster processing)
Be fully vaccinated, bring proof
Check and see if you qualify in the LAX Area Individuals residing in any of these zip codes are eligible to participate in the HireLAX ARP.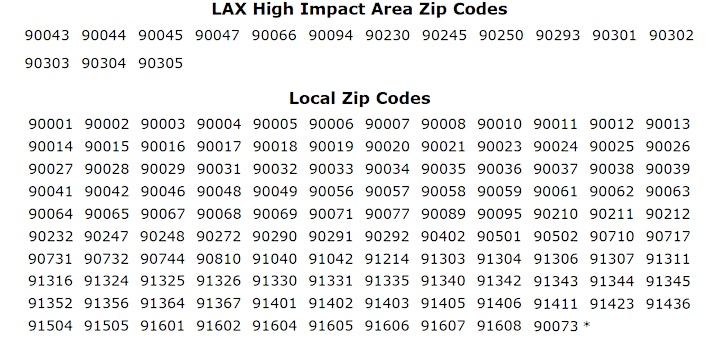 At Orientation, you will learn about the HireLAX Apprenticeship Readiness Program. You will submit your application for the program, be screened and interviewed. If selected, this 8 week training course provides everything needed to help begin your construction career at NO COST to you!
The Multi-Craft Core Curriculum, a 120 hour union-developed pre-apprenticeship course
Orientation to Union Construction
Construction Trade Awareness
Heritage of the American Worker
Basic Construction Math
Green Construction
Tools and Materials
Basic Blueprint Reading
OSHA-10 and First Aid Certification
Safety certifications needed to get a union apprenticeship
Hands-On Projects
An introduction to working with real construction tools and materials
Class construction projects
Employment Development
Develop confidence to succeed throughout the union interview process
Create a construction-oriented resume
Learn strategies to obtain a union construction career
It's estimated between 15% - 30% of construction workers are already or will be eligible for retirement in the next 5 years. Enormous opportunities for those starting a career!
If you apply by December 29th , within a few days of registering, you will receive an email with further information regarding applying for the program. You will be invited to attend a pre-screening event to complete paperwork in advance and receive training on interviewing to improve your interview score at Orientation. Be sure to check your spam folder for emails from HireLAX@LAWA.org. Applications will be accepted and screenings will be conducted on January 8th for those that do not complete the process in advance, as time and space allows. This is an 8 week Apprenticeship Readiness Program. This is an unpaid training program.
Organizer of HireLAX Apprenticeship Readiness Program (ARP) Orientation
The HireLAX Program is sponsored by Los Angeles World Airports as a way to create employment opportunities for LAX Local Residents who are interested in starting construction careers. Over the next several years a huge portion of the construction workforce will be retiring, at the same time we are expecting massive growth in construction. This creates the challenge of not enough skilled workers for all of the work but also a great opportunity for anyone interested in construction.