HIPS Fitness Family FunFit Expo for The Bright Horizons Foundation For Children!

Saturday, August 13, 2016 from 11:30 AM to 3:30 PM (EDT)
Event Details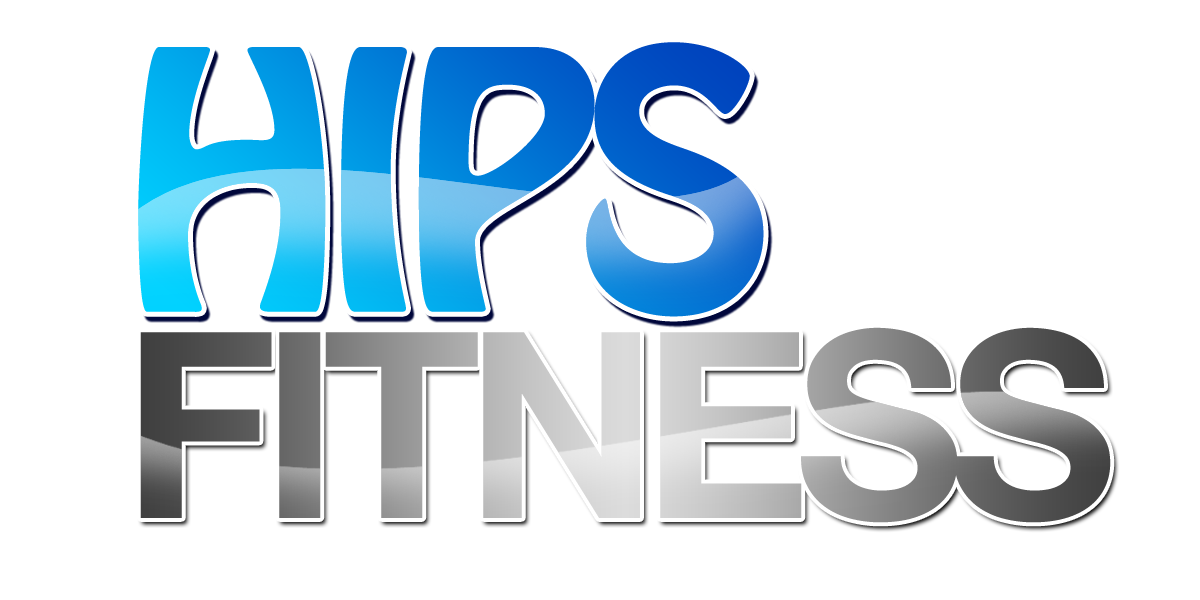 HIPS Fitness Family FunFit Expo 2016!
The Bright Horizons Foundation for Children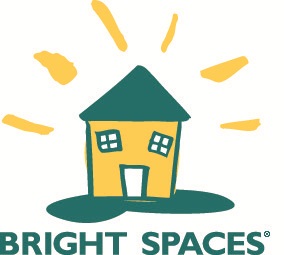 Join us for  HIPS Fitness Family FunFit Expo! This event will be packed with activities for everyone! This year, we are proudly supporting a wonderful organization, The Bright Horizons Foundation for Children! 
<  This Expo is FREE and OPEN TO THE PUBLIC! Registration is not required but highly suggested! It will greatly help for activity planning purposes!

<  Adults and children are welcome to attend. Children attending this event must be supervised at all times. 
Make a Donation to Bright Horizons directly! Donate to help create more Bright Spaces for communities in need! http://bh.kintera.org/faf/home/default.asp?ievent=1162879
About HIPS Fitness... 
HIPS Fitness is trendsetter in the Fitness industry! We offer some of the most unique services to include custom fitness events, charity fundraisers, fitness vacations, corporate programs and more! Our goal is to offer our clients with the best health & wellness experience possible- full of fun with saftey at the forefront. Join us for another fantastic event, Family FunFit Expo!
About Bright Horizons... 
The Bright Horizons Foundation for Children works with community organizations and Bright Horizons clients while tapping into their faculty's experience and expertise to serve at-risk children.
Their signature program is Bright Spaces®, partnering their early care and education programs and their clients with local community agencies to create and support warm, enriching places for children and families in crisis to play, learn, and have fun.
<  Their Grant Program supports the charitable causes that matter to their employees by giving in their names.
< Their  Community Champions program recognizes outstanding employees who make the world a better place by volunteering their time to charitable causes.
<  See more at: http://www.brighthorizonsfoundation.org/what-we-do/#sthash.o9Q2EKit.dpuf
THE EXPO...
Music by Screwface Musiq! Dance, Sweat, Punch & Plank your way through this interactive fun day of activities that promote Health, Wellness & Fitness for the family! Enjoy exciting music throughout the day with a live DJ to keep the energy going!  

SCHEDULE (tentative):
Vendor Shopping: 11:30am - 3:30pm

* Kiddie Rock Band 11:30 am
* Fitness Demonstrations: 12 noon - 1:15pm
* Redsmoke Drumline Performance 1:30pm
* Fitness Demonstrations: 1:45pm - 3:00pm
* Language Stars Kids Spanish Demo 3:00pm
LIVE PERFORMANCES & FITNESS DEMOS! Join in on all the fun! From Family Zumba, Bootcamp, a Kiddie Band performance & more!
Rockstarts presents Kidde Rock Band! Rockstats children will lead a jamming performance with various musical instruments!

Red Smoke Drumline is an enthusiastic group of teens who have a love for drum line. All are members of the Gar-Field High School Marching band!
Dansa Fitness leading Afrobeats & Caribbean Dance Fitness with founder Naadei featuring Dansa BiBi Simone aka "Auntie Naa" Lorraine, Paula, Gee & Tanya!
MixxedFit leading Hip-Hop Dance Fitness with National Trainer & Master Educator Latrice Hinton-Gibson & Anna Liza Tomita, Christine Alecia, Sabrina Burrell & Kelli Daviau Hall!
HIPS Fitness HIPSKiX leading Cardio Kickboxing with Founder & creator Michelle Hunter! 

Inspired Fitness leading Tabata Bootcamp with Founder & Master Trainer Sarah Javins!

WERQ leading Pop, Rock & Hip-Hop Dance Fitness with Master Traininer KC Rickenbaker & crew!
Zumba leading Latin Dance Fitness with dynamic instructors Mika Fukakusa, Heidi Burke, Teryk Scott, Patricia Edmonds, Cherita Watkins, Yurmaly Monserrate, Youngsoon Choi & more!
Bellydance by Nimeera is a Performer & Instructor leading an interactive session in Bellydance!
Rockstarts presents Kiddie Rockstar Band! Rockstats children will lead a jamming performance with various musical instruments!
SPONSORS ...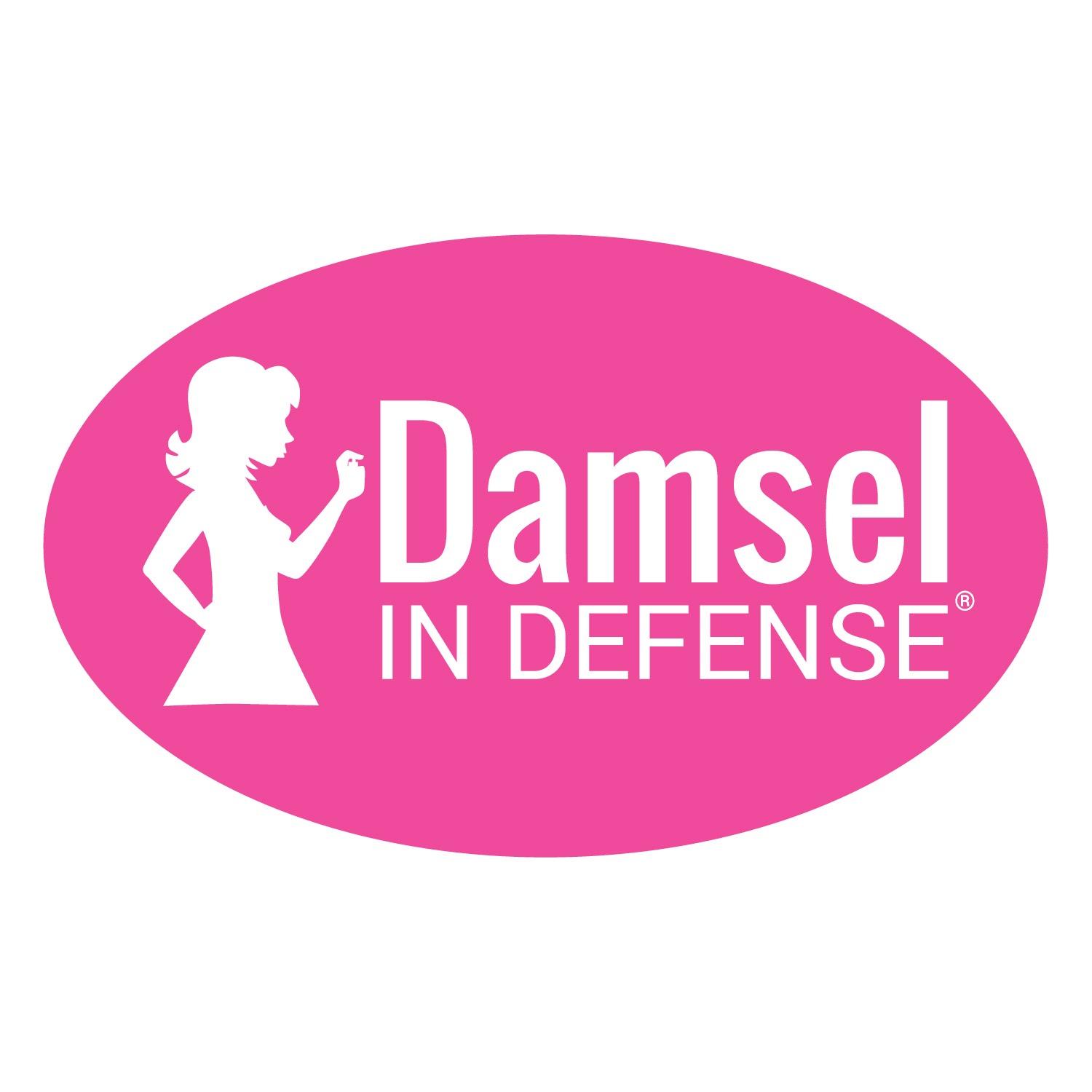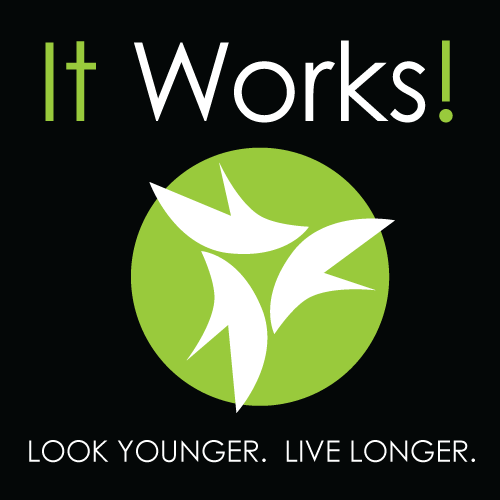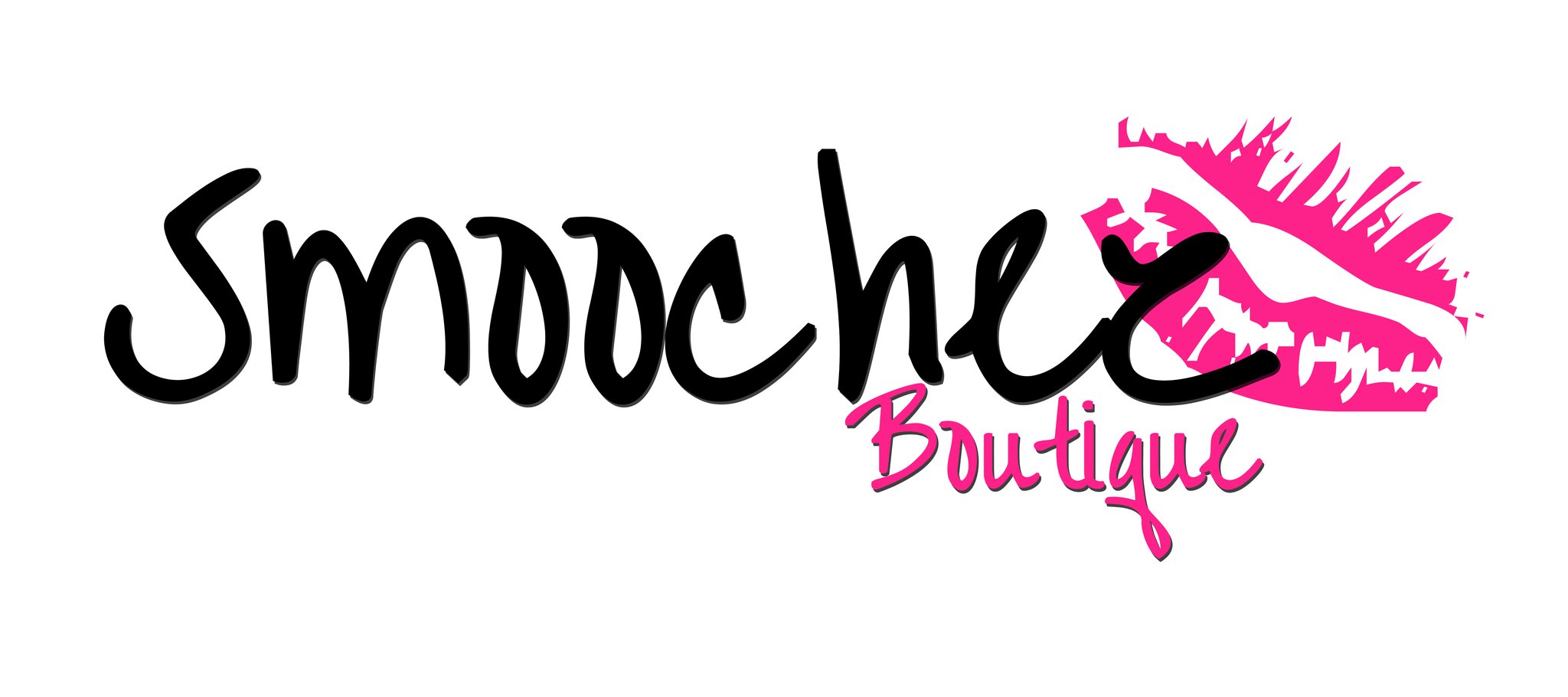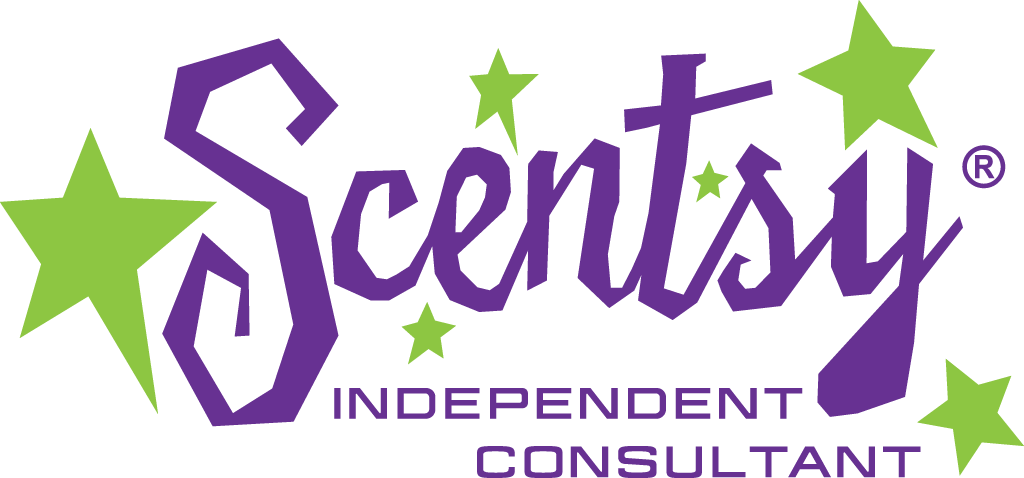 Shopping!  Support your local business and get your shopping on! We have lined up some fantatic businesses that offer everything from health & wellness products, clothing, accessories, jewelry & more! A list of participating businesses will continuously be updated. Check back regularly! 
Arbonne International

Bright Horizons

Center for Vein Restoration

Connie's Creationz Catering Services

Damsel In Defense by Zaa Harris

Discover Team Fit by Dachanelle Price

Doctors TeleMed

HIPS Fitness by Michelle Hunter

ItWorks by Vernita Marshall

Kyäni by Kelsi Foss

Lift

LuLaRoe by Stephanie Graham

Mary Kay by Mary Stevenson

Modere by Jaliyla

Natural4U by Veronica Reid

Paparazzi

Purium Health

Scentsy by Terisa Nelson

Smoochez Boutique by Tina Hunter

Spot Me Wear by Todd Stubblefield

The Restroom Kit (TimeAway LLC) by William Massey

Thirty One by Caitlin Mack

Thrive by LeVel

Total Fit Water by Brenda Lee

Vein Clinics of America by Darcy Shultz

With These Hands-Organic Skin Care 

Charles Mitchell Photography by Charles Mitchell

819 Visions Video Productions by John Reid
Swag Bag & Raffle Contributors
 JumpIt Pass, HIPS Fitness & more!

Tastefully Simple by Chaunette Bowling
MAKE A DONATION...
Can't attend but would you like to make a donation to the Bright Horizons Foundation for Children? Donate to help create more Bright Spaces for communities in need! http://bh.kintera.org/faf/home/default.asp?ievent=1162879
Are you a Fitness Professional, a Specialty Dance Instructor or have a product and/or service that  you would like represented at this event? Please contact Michelle Hunter at programs@hipsfitness.com for more information!  
BECOME A BUSINESS PARTNER...
Become one of our FABULOUS BUSINESS PARTNERS! We have confirmed several faulous businesses thus far and are looking for more! Volunteers, Sponsorships & Donations are welcome.  Please contact Michelle Hunter at programs@hipsfitness.com to see how you can get involved!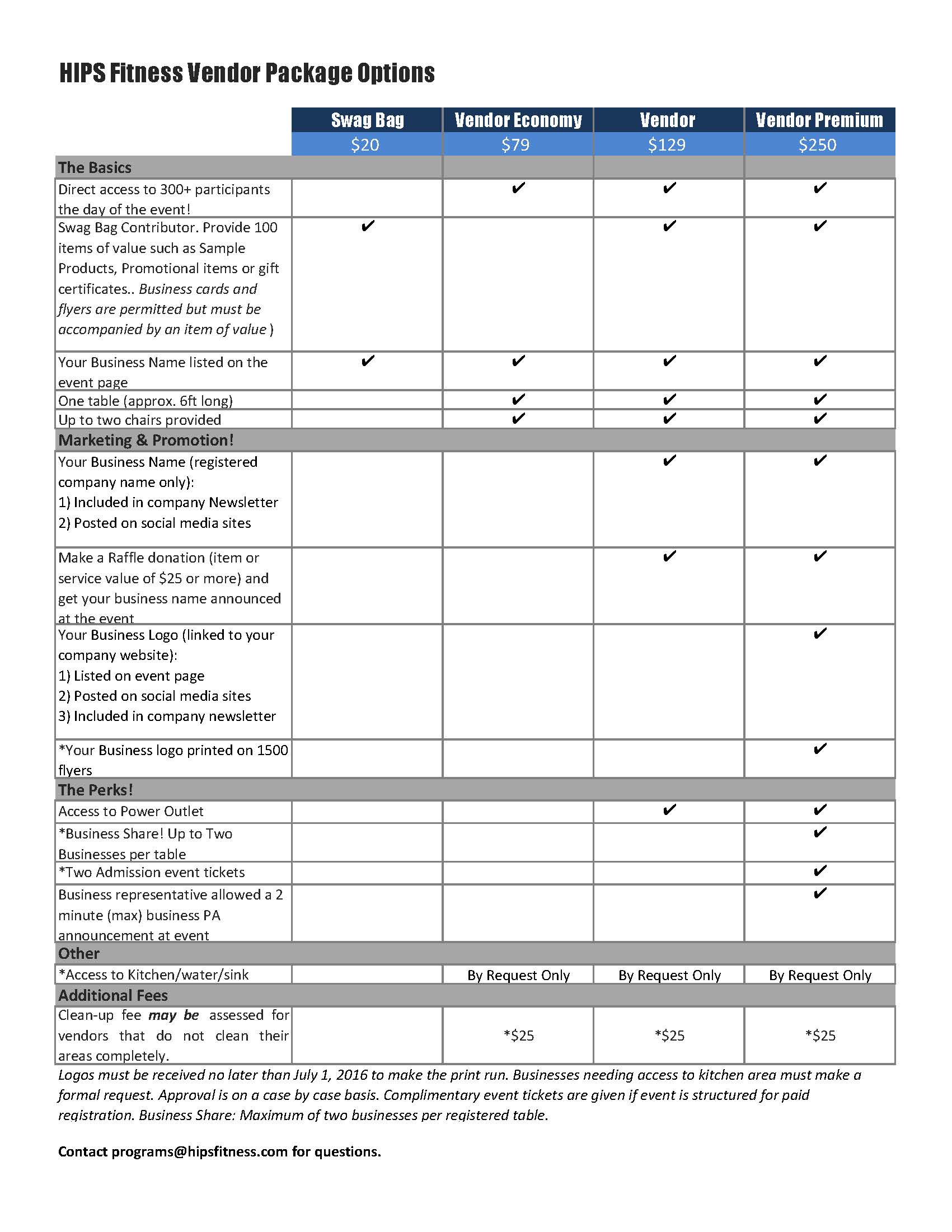 Vendor Rules, Regulations & Other 
We are unable to "HOLD" a space for any particular vendor.  No same name vendors allowed. If you represent a Direct Sales organization, please confirm that another person is not already confirmed to represent your company. Please view the event details for a list of confirmed businesses before making your purchase. Setup time is 1 to 1 ½ hours before event is scheduled to begin.  Vendors agree to arrive in ample time and be ready to provide said services at the start of the event. Late arrivals and setups may cause your registration to be voided. Clean up begins at the event scheduled end time. Vendors are allocated 1 hour after the event is over to clean and vacate the venue. Vendors must clean- up their designated area completely. Vendors will be responsible for any and all clean-up costs or damages caused by their products, services or any negligence on their part. Some events do not allow outside food or drinks to be brought into and/or sold. Please confirm all event details as to the food and beverage policy before paying the registration fee. HIPS Fitness and/or Venue management reserves the right to deny admittance and/or remove any persons engaging in disruptive, unsafe or behavior that may be harmful. Vendors certify that the products displayed, sold and/or services offered are legal within the state of service.   All sales are final. No Refunds. If a vendor is unable to participate in the event after registration is complete, they may request their space be transferred to another like business. It is up to the Event Coordinator to approve. If approved, initial registrant would be solely responsible to recoup the cost of the vendor space on their own. 
---
Liability of Waiver & Release Statement 
I hereby expressly and affirmatively state that I wish to participate and/or teach fitness classes held by HIPS Fitness LLC, including but not limited to any fitness and dance formats, demonstrations, seminars, practices, trainings, and events. I realize that my participation in any activity hosted and/or given by HIPS Fitness LLC involve risk of injury, including but not limited to muscle strain, joint sprains, broken bones, slips, trips, falls, heart attack, stroke, and even the possibility of death. I also recognize that there are many other risks of injury including serious disabling injuries, which may arise due to my participation in this activity, and that it is not possible to specifically list each and every possible injury risk. Knowing the risks and that other injuries and even death are a possibility, I hereby expressly assume all of the described risks of injury, all other possible risk of injury, and even the risk of death, which could occur by reason of my participation.
I understand the risk of my participation, or the participation of any children in my care, in any activity offered by HIPS Fitness LLC. Knowing these risks, I voluntarily choose to participate, assuming all risks of injury or even death due to my participation. I do hereby waive, release, and forever discharge HIPS Fitness LLC, Michelle Hunter and all employees, contractors, and representatives from any and all responsibilities or liability for injuries or damages resulting from my participation.
Materials such as pictures, videos, testimonials and other media might be taken or collected for marketing and/or promotional purposes (company website, social media, etc). Your image may be captured and will be the property of HIPS Fitness with no liability for purpose of promotions.
Have questions about HIPS Fitness Family FunFit Expo for The Bright Horizons Foundation For Children!?
Contact HIPS Fitness LLC
When & Where

PTO Conference Center
600 Dulany Street
Alexandria, VA 22314


Saturday, August 13, 2016 from 11:30 AM to 3:30 PM (EDT)
Add to my calendar
Organizer
HIPS Fitness LLC is all about Helping to Inspire Peoples Self-confidence. We are a professional fitness company that knows the importance of providing a wonderfully inspiring fitness experience for everyone! Our workouts are fun, safe and effective. We offer a great service delivered by great people at a reasonable cost.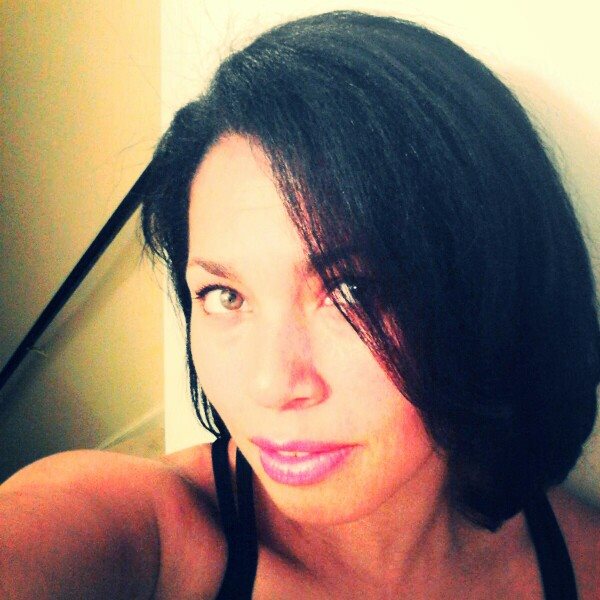 We have planned and/or donated our time and services to numerous charitable events, raising thousands of dollars for organizations to support a cure for cancer, as well as military and scholarship programs. HIPS Fitness also plans and promotes dynamic fitness parties, private and corporate events!
Contact us today to get started!