Description
HIPAA for Healthcare Leaders,
If you are responsible for HIPPA in your organization, this is a 'don't miss presentation. Our speaker is attorney Erin Aebel, a local HIPAA expert. Learn what's happening in the 'real world' of HIPAA Compliance. This fast paced session will include not only best practices for Healthcare Entities, but also real world 'what to avoid; scenarios. This presentation will satisfy attendees annual HIPAA training requirement.
Our Speaker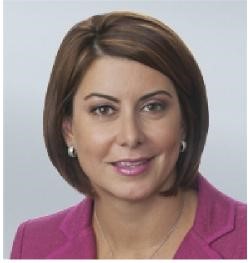 Erin Smith Aebel
Shumaker, Loop & Kendrick, LLP
Partner, Healthcare Practice Co-Administrator
Erin Smith Aebel is board certified as a health law specialist by the Florida Bar. She represents physicians, hospitals and other healthcare providers in business law including fraud and abuse, Stark, HIPAA and licensure. Erin also advises on a variety of Florida health law issues including the developing medical marijuana law.
Erin's clients include hospitals, physicians, physician group practices, diagnostic imaging centers, pharmacies, clinical laboratories and other providers.
In 2014, the Tampa Bay Business Journal named Erin Business Woman of the Year in the category of legal services. In 2016, the international company, Lexology, awarded Erin the Client Choice Award in London, England for health law in Florida. The Client Choice Award is for excellent client service.
Our Meeting Sponsor CareCloud