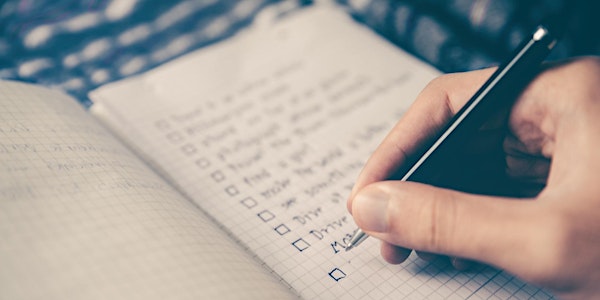 HIPAA 2023 - Compliance Requirements, Do's and Don'ts
Learn how to implement an effective HIPAA compliance program at your institution, the do's and don'ts, proposed privacy rule changes, etc.
Date and time
Tuesday, March 21 · 10 - 11:30am PDT
Refund Policy
Refunds up to 1 day before event
About this event
Course Description:
This 90-minute webinar will discuss how practice/business managers (or compliance offers) can get their HIPAA house in order before an audit.
It will also address changes under the Omnibus Rule, new congressional mandates, and any other applicable updates for 2023 and beyond along with changes relating to Covid and Information Blocking under the Cures Act (do's and don'ts).
There are an enormous amount of issues and risks for covered entities and business associates these days – we will speak to the most common violations and fines – and how to best avoid fines and headaches. The session will include detailed discussions on the audit process and some current events regarding HIPAA cases (both in courtrooms and from live audits).
The speaker will use specific scenarios from over 20 years of her experience working as an outsourced compliance auditor and an expert witness on multiple HIPAA cases, and thoroughly explain how patients are now able to get cash remedies for wrongful disclosures of private health information. More importantly, she will show you how to limit those risks by simply taking proactive steps and utilizing best practices.
Areas covered:
Updates for 2023 and beyond
Cures Act - Information Blocking (do's and don'ts)
Fines
Portable devices
Texting and Emailing - new guidelines
Politics and HIPAA
Changes under OCR Director and congress
New Definition of protected health information
Real-life audits and litigated cases
Business associates and the increased burden
Breach notification
Paperwork that needs to be updated
Risk factors
Learning objectives:
What changes under the Biden administration and other congressional mandates can we expect?
What changes have occurred relating to Covid and HIPAA and will they be permanent?
What are the changes regarding the Cures Act and Information Blocking? State laws are now in place increasing liability for patient remedies!
What factors might spurn a lawsuit or a HIPAA audit? …are you doing these things?
Why are the Feds enforcing after all these years?
We will be discussing 2023 changes taking place in Washington with the Health and Human Services regarding the bipartisan backed enforcement of the HIPAA laws already on the books (as well as some detailed discussions on the audit process) and some current events regarding HIPAA cases (both in courtrooms and from live audits).
Who will benefit:
Practice Managers
Any Business Associates who work with medical practices or hospitals (i.e. billing companies, transcription companies, IT companies, answering services, home health, coders, attorneys, etc.)
MD's and other Medical Professionals
About the instructor:
Dr. Michael C. Redmond, Ph.D., is a certified project manager, PMP, has two master certifications in business continuity/disaster recovery MBCP and FBCI, and is certified in emergency management. She is active in cyber security and holds multiple ISO certifications (ISO/IEC 27001 Information Security Management, ISO/IEC 27032 Lead Cyber Security Manager, ISO/IEC 27035 Security Incident Response, ISO/IEC 22301 Business Continuity Management Systems, ISO/IEC 21500 Project Management, and ISO/IEC 41001 Environmental Management). She is an international consultant, speaker, and published author.
Michael's MBA in Risk Management included courses in Information Security and Risk Management for Medical Devices and Healthcare. Michael is certified as a Senior Lead Manager in Information Security for Healthcare ISO 27999. As a practitioner, she has been implementing ISO 27999 and ISO 14971 for over 10 years for clients.
Her past experience includes 13 years as a senior manager with Deloitte, KPMG, and Chubb in the areas of compliance, crisis management, business continuity, disaster recovery, emergency management, and internal audit/ gap analysis. She was a business continuity/disaster recovery manager with the Bank of New York. She consults for clients in diverse industries such as banking, manufacturing, pharmaceutical, hospitals, government agencies, colleges and universities, law firms, and media.
Dr. Redmond spent 4 years on active duty with the army and 18 1/2 years as National Guard and Reserve before retiring as a major. She is a graduate of Command & General Staff College (Fort Leavenworth), attended civil affairs courses at the US Army JFK School of Special Warfare and is Hazmat trained and DOD certified. The White House honored Dr. Redmond at a luncheon as one of the Top Women in Her Field of Business Continuity.
Refund policy:
Attendees may cancel up to two working days prior to the course start date and the refund will be processed within two working days.
We will process/provide a refund if the webinar is canceled. Refunds will not be given to participants who do not show up for the webinar. On-Demand Recordings can be requested in exchange. Webinar may be canceled due to lack of enrolment or unavoidable factors. Attendees will be notified 24 hours in advance if a cancellation occurs. Substitutions can happen anytime.
If you have any concerns about the content of the webinar and are not satisfied please contact us at care@thecomplyguide.com
About the organizer
Comply Guide is a training and content provider in the regulatory compliance space.
We partner with organizations and individuals to address their unique learning needs, provide training and coaching to help them gain complete knowledge about best practices, SOPs, and regulations pertaining to their jobs and/or industry.