HIP-HOP TECH CON Conference offers creative entrepreneurs, startups a platform to explore business opportunities in the age of technology.
About this event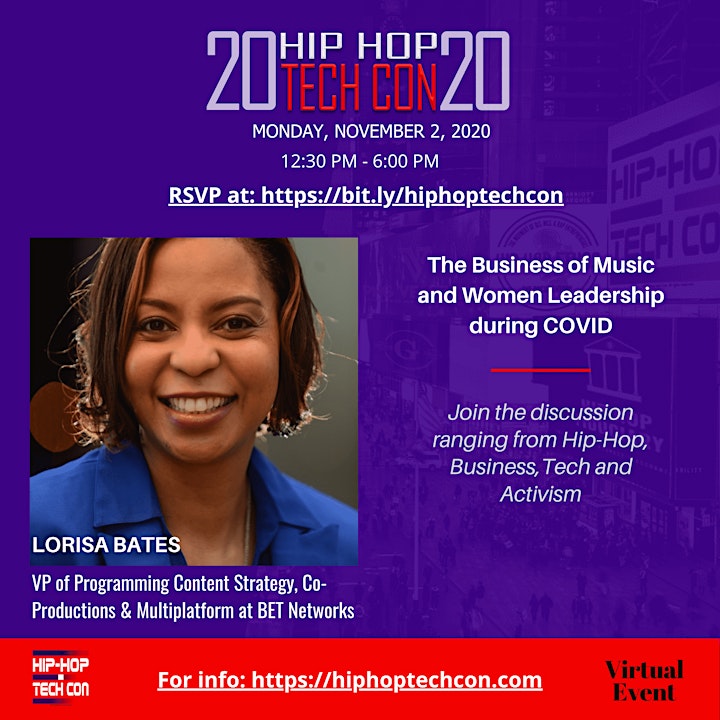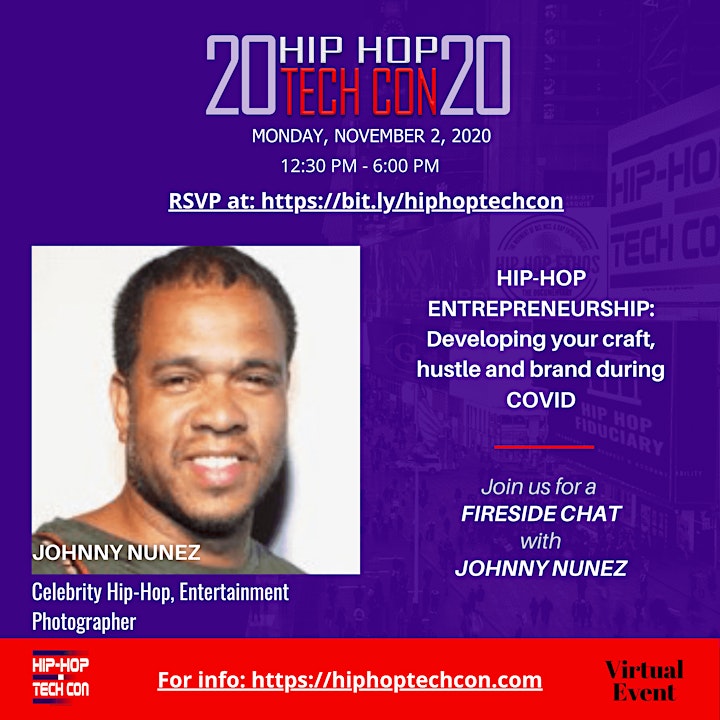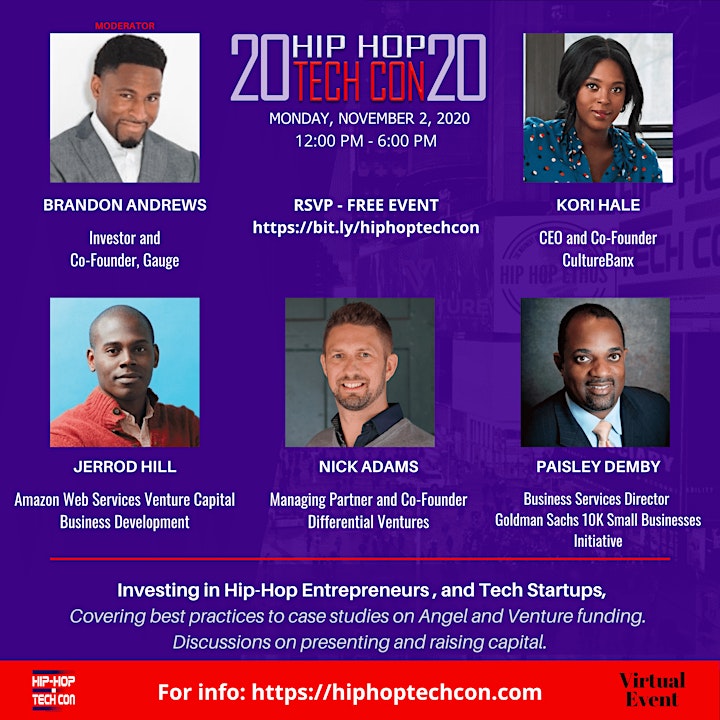 HIP-HOP TECH CON Conference - CULTURE AND TECH CONVERGE
OVERCOMING COVID
Monday, Nov 2, 2020
REGISTER - http://bit.ly/hiphoptechcon
About this Event
The Hip-Hop entrepreneur community generates over $200 billion in revenue annually. The conference offers creative-entrepreneurs and startups a platform to explore new business opportunities in the digital age of streaming, tech investment and mentorship. The conference represents leveraging entrepreneurship as a means to control the creative assets derived from artists, brands and innovators.
Power #Network and gain insight from advisors, mentors, and successful startup founders in Tech and the HipHop-Entrepreneur community. Hip-Hop Tech Con where we engage and learn all-things growth, adoption, and Hip-Hop entrepreneurship.
#startups #hiphop #musicbusiness #hiphoptech #hipconic #rapbusiness
HIP-HOP TECH CON SCHEDULE
12:00 PM - 12:15 PM Introductions/Announcements
12:15 PM - 1:00 PM Fireside Chat: Hustle, grind in the state of COVID
1:00: PM - 1:45 PM Hipconic State Of The Union
1:45 PM - 2:00 PM Networking Break 15 Mins
2:00 PM - 2:30 PM The making of a brand: Marketing and shaping the narrative
2:30 PM - 3:00 PM Networking
3:00 PM - 4:00 PM Investing in Hip-Hop Entrepreneurs and Tech w/ Q&A
4:00 PM - 4:30 PM The Future of artist payment
4:30 PM - 5:00 PM Networking - Launching a business in the midst of COVID
5:00 PM - 5:30 PM Hip Hop and Media
5:30 PM - 6:00 PM ESPORTS: HIP HOP AND TECH CONVERGE
6:00 PM - 6:30 PM Women taking the lead
6:30 PM - 7:30 PM Money and Finance: No taxation without representation
7:30 PM - 8:00 PM Closing remarks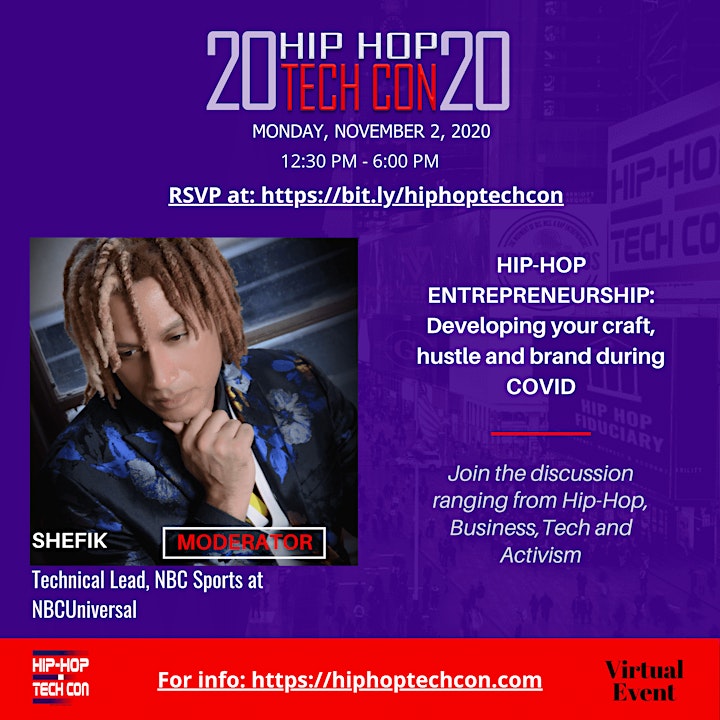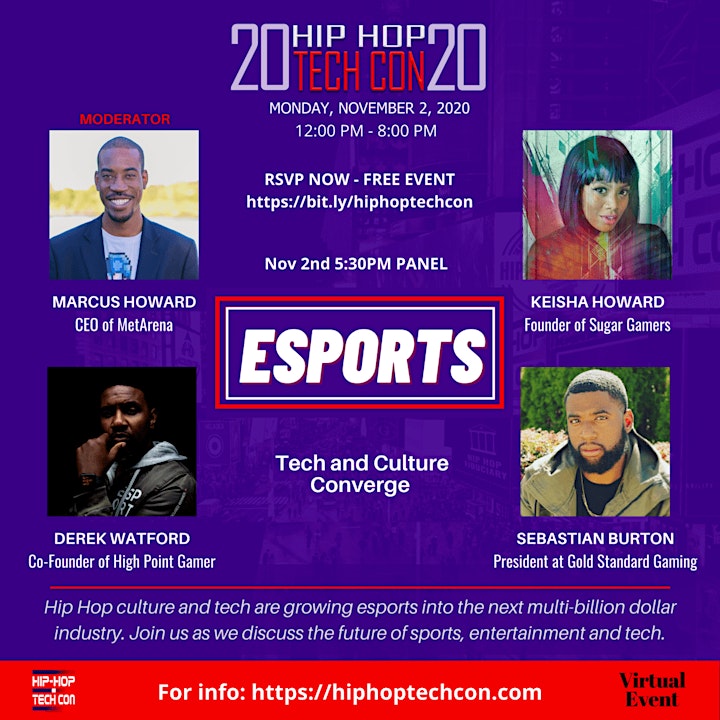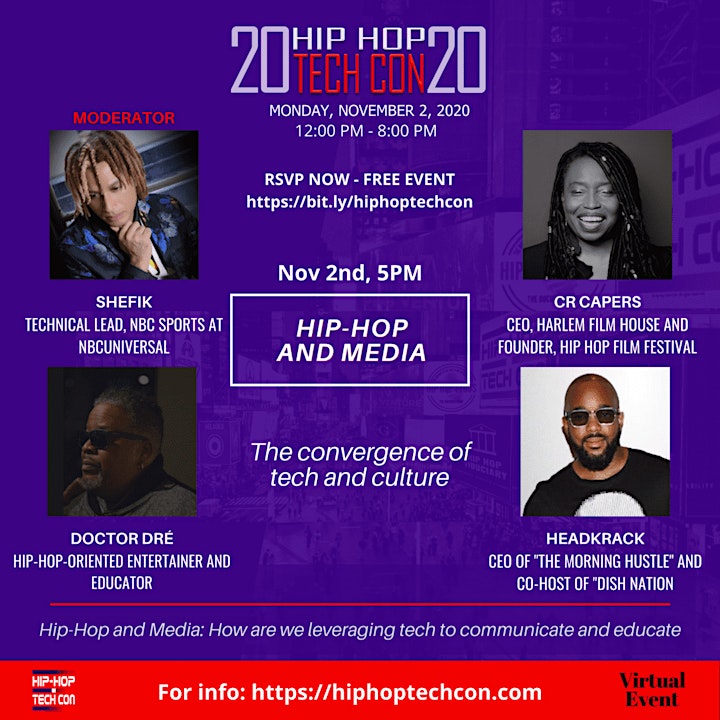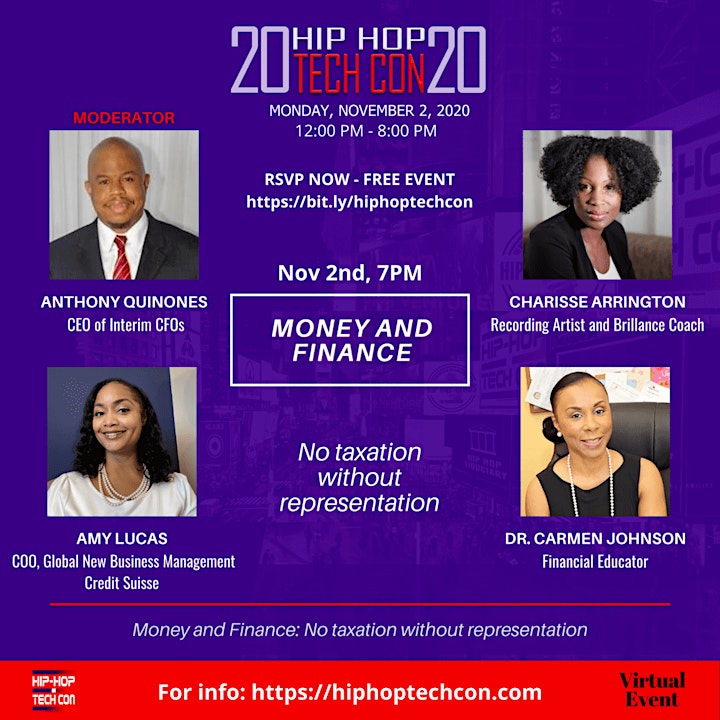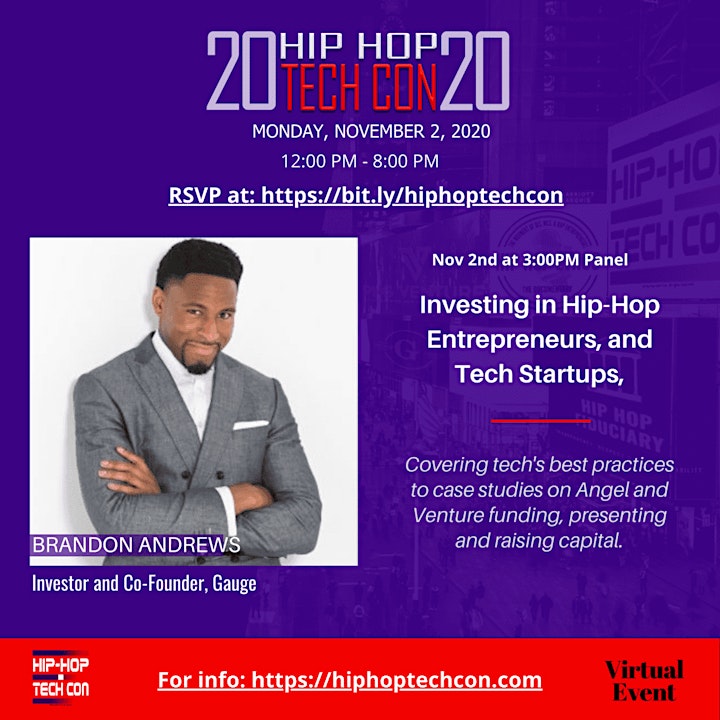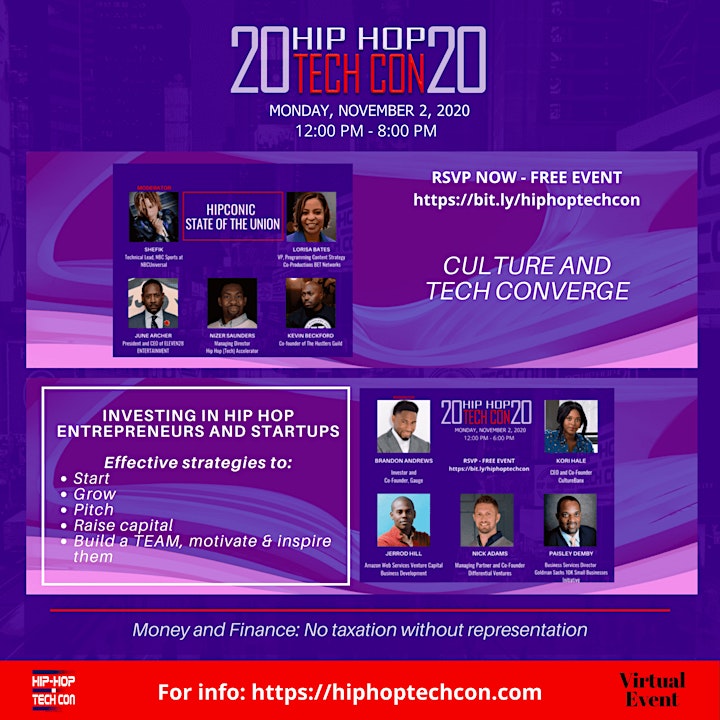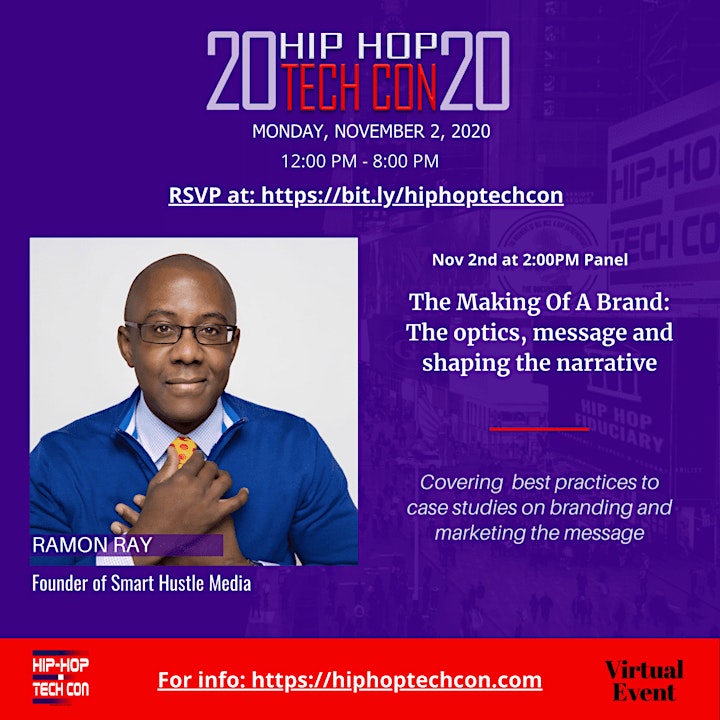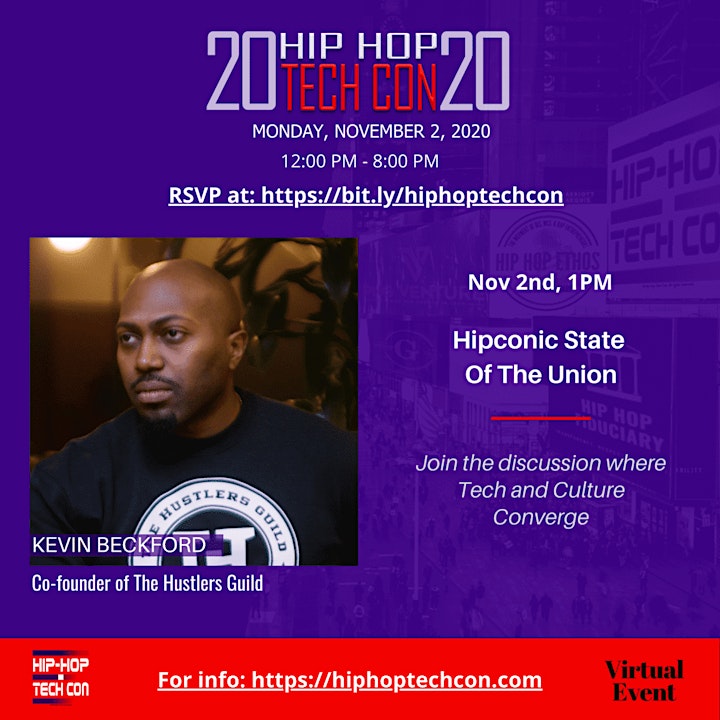 Moderator: Brandon Andrews - Investor & Co-Founders Gauge
Panelist: Jerrod Hill - VC BD AWS, Nick Adams - MP Differential VC, Paisley Demby - Goldman Sack 10k
#BrooklynTechWeek #hiphoptechcon #FreeEvent #JuneArcher #Entrepreneurship #BlackBusiness #HipHopTechCon #bet #Techstartups #HipHopEntrepreneurs #Creatives #Muisc
#blackpeopleandcryptocurrency #satoshiisblack #blacktech #blacktechtwitter #satoshiisfemale #blacktechpipeline #blockchain #crypto #hiphop #bitcoin #blackpeople
#venturecapital #startups #founders #entrepreneurship #hiphopculture #blackentrepreneurs