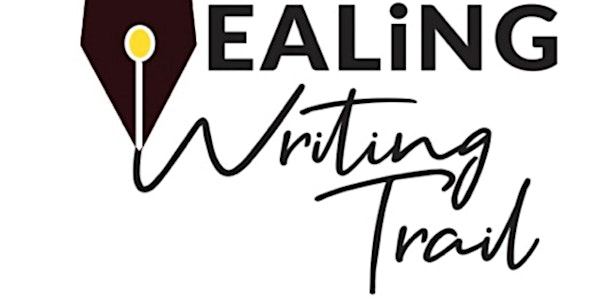 Hip Hop HEALS Self-Care Session
This workshop explores a range of creative self-care techniques using words and music.
About this event
Self-care is about making space for yourself to relax and look after yourself. In this session, we will do just that. Using words and music from Rap to Reggae and Dancehall to Drum and Bass as starting points for expression, we will explore a range of creative self-care techniques to get your own routine going. You do not have to be into Hip Hop at all. Some of the session outcomes include:
(1) Brain Dump: a technique to empty your head and refocus on the present; and
(2) Unsent letter: helps with reflection and tidying loose ends in life.
Whether its through writing or doodling or art, we want you to just do you! Choose your own path, based on what you enjoy. Spelling, grammar, writing, and artistic abilities are all unimportant.
Workshop Leader: Kiran Bangerh now Manley
Biography:
I lost my older sister, Promila, in a car accident in 2000. After, I suffered a delayed traumatised grief reaction. I was a keen writer but experienced a creative block that lasted ten years. I trained as a secondary English teacher, and enjoyed a fruitful career in museum and gallery education. When my father died in 2010, I was in recovery from a delayed traumatised grief reaction and a breakdown. This is when I discovered therapeutic writing. My writer's block came undone. I set up Hip Hop HEALS, a mental health project that tackles mental health inequalities in disadvantaged groups, particularly Minority Ethnic groups, young people and men. We deliver poetry therapy-style workshops in schools, probation centres, mental health units and homeless hostels.
Kiran shares one of her favourite quotes with us:
"Logic will get you from A to B. Imagination will take you everywhere." - Albert Einstein
This workshop welcomes individuals aged 16+.
IMPORTANT INFORMATION FOR YOU TO KNOW
Our writing workshops are safe spaces to help promote creativity and wellbeing. We are incredibly fortunate to have received funding for workshops that would not otherwise be free. The care, safety, and dignity of our workshop leaders and attendees are of paramount importance; without it the very fabric of this initiative falls flat. We therefore operate on a zero-tolerance policy and ask you to respect and abide by the guidelines set by our expert-led facilitators. Failure to do so will result in us asking you to leave.