Description
Act Up! Powered by Final Draft is a one of a kind event where the best screenwriters and the hottest actors and actresses come together for live reads and networking with influential producers, directors and film investors to foster growth, opportunity and hopefully... better scripts.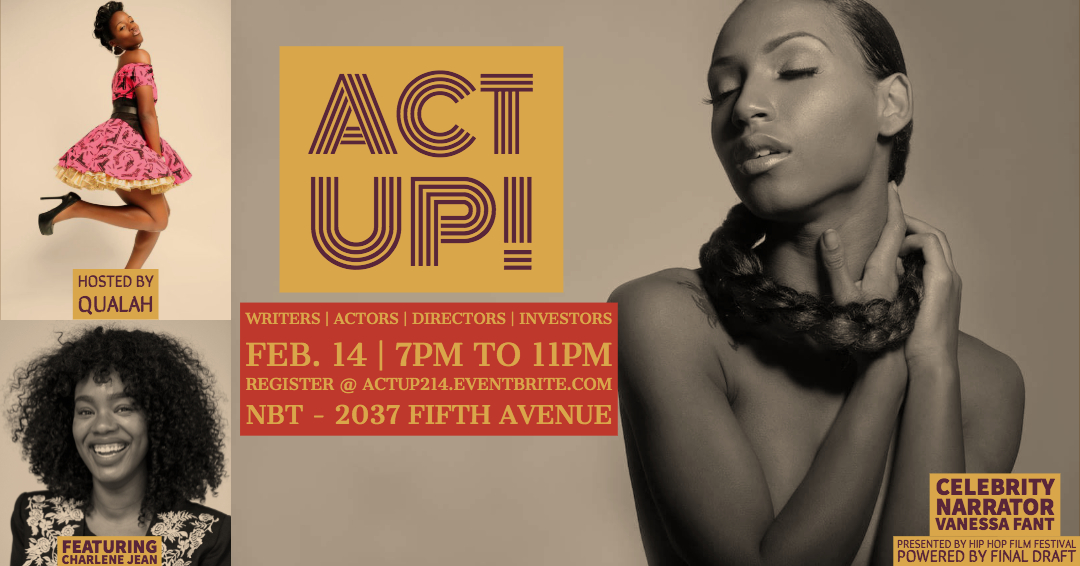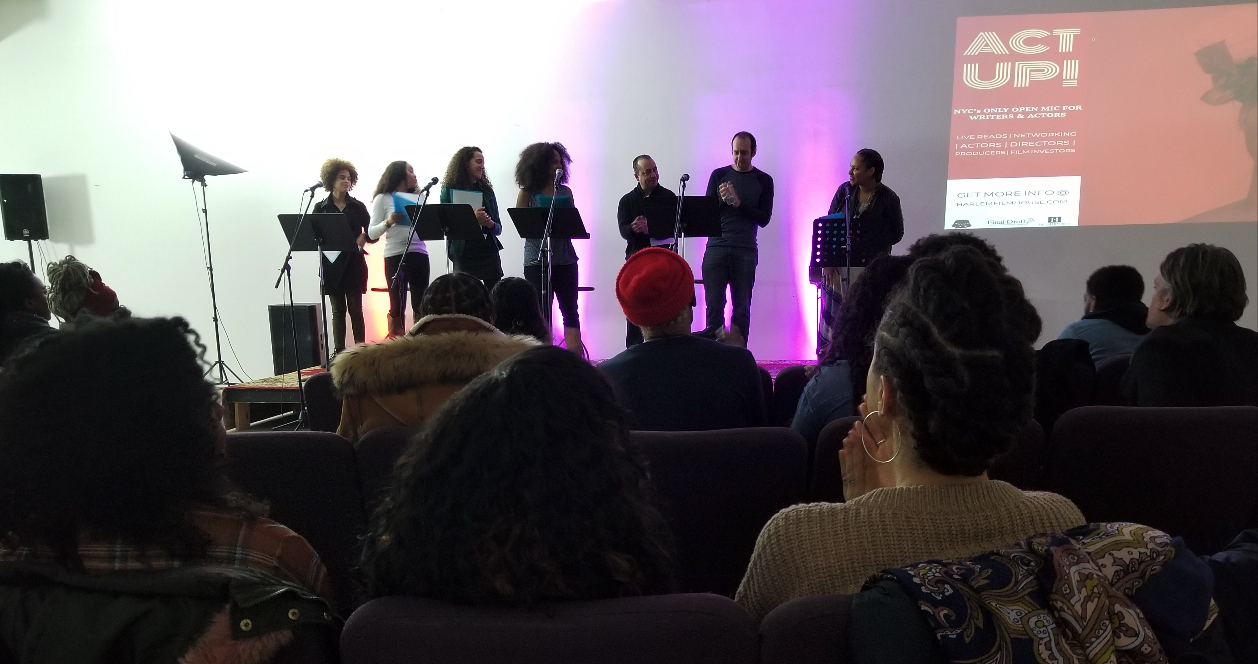 Celebrity Narrator Vanessa Fant | Featured Writer Charlene Jean
EVENT DETAILS
5pm - 7:30pm : Actor's Den - Writers meet with actors and actresses on site to prepare for the live read portion of the evening. Writers can pull from the event actor pool or bring their own team to present the live read to the audience.
8pm - 10 pm : Live Reads - The writer, using the actors from the Actor's Den, presents 5 pages of their script to an audience of fellow writers, producers, directors and film investors. After each reading, Quala leads a Q&A discussion with the writer and audience.
10 pm - 11pm : Chat n Chew - Have some drinks and meet everyone in the room while jamming to golden age Hip Hop. The person next to you could lead to your next gig, be a film investor or be a new resource.
Special Perks *** may include
Sponsored Open Bar : 6pm - 7pm
THIS IS AN INDUSTRY EVENT. GENERAL ADMISSION IS LIMITED.
Please note the following registration information:
Actors / Actresses : $10.00 *headshot required
Screenwriters : $10.00 *logline and synopsis required
Industry Professionals (directors, producers) : $25.00
General Admission : $25.00
***We suggest participating writers present copyrighted material or have their work protected with a WGA registration.
Legal
Harlem Film House, Hip Hop Film Festival, our partners, sponsors or affliates will not assume responsibility for unprotected works. By participating in this event you agree to hold harmless Harlem Film House, Hip Hop Film Festival, it's partners, sponsors and affiliates from any claims of copyright infringement or lawsuit arising from your presentation. You also agree the work presented at this event is your original work, and you will assume full responsibility for any and all ownership claims on the work presented.
CR Capers




Producer

Marisa Kennedy




Co Producer

Vanessa King




Co-Producer

Qualah




Host