Hip Hop Film Festival ASIA powered by the Smithsonian's National Museum of Asian Art. CLASSIC KUNG FU meets CLASSIC HIP HOP
About this event
The Hip Hop Film Festival 2021 season jumps off in ASIA!
FRIDAY April 23rd 9pm (ET) - Opening Feature JAZZY MISFITS starring CHEETAH
SATURDAY April 24th ALL DAY - Opening day! Free access to the HHFF Immersive Cinema featuring curated HHFF classics from our alumni from Asia in our Immersive Cinema
SUNDAY April 25th 10pm (ET) - Live Score music event presented by Shaolin Jazz featuring ENTER THE DRAGON.
also includes the HHFF 24/7 Cypher lounge to chill, network or take meetings face to face and in real time
.. and it is FREE!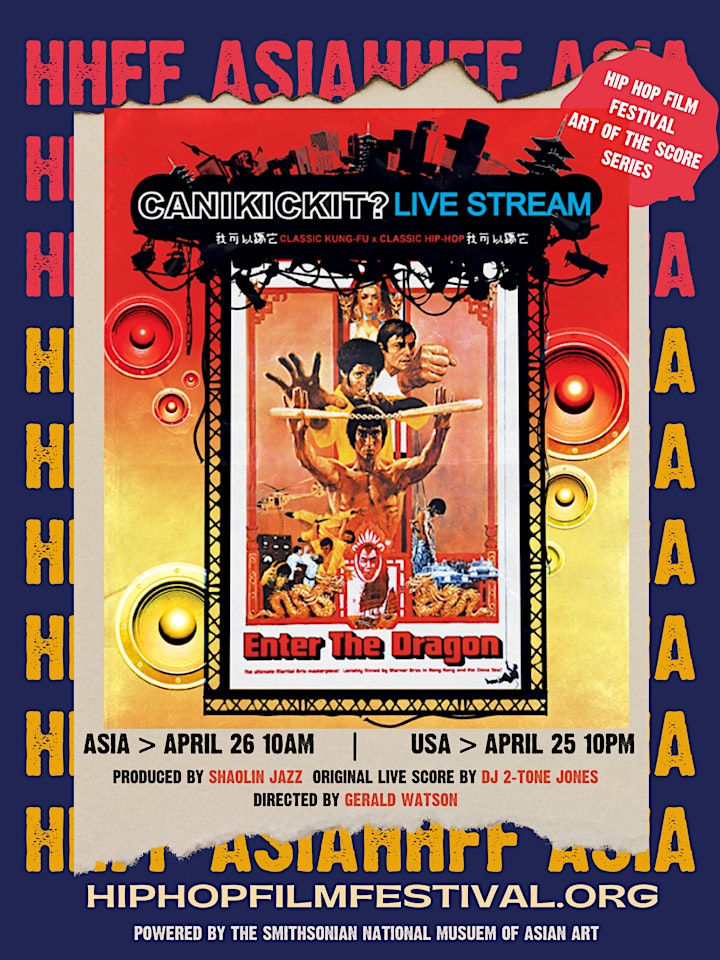 Organizer of Hip Hop Film Fest ASIA | ENTER THE DRAGON Live Scored by Shaolin Jazz
Harlem Film House, a 501(c) 3) corporation, produces film & music festivals. operates year-round workshops, theatre productions and live events, while also offering business consulting to filmmakers and content creators in underserved communities around the world. The Harlem Film House creates a economic ecosystem by providing filmmakers services and resources to ensure longevity in careers in film, theatre and related entrepreneurial pursuits.