Description
•Birthday Goes FREE with valid I.D .

Birthday must be within 7 DAYS of tour date! (*subject to availability/ call or text 501-301-0555! Space limited*text preferred )

•Our Hip Hop Club tours run Thursday- Sunday (each night is different )
✅ party bus ✅even ratio
✅drinks on bus ✅ stripper poles
✅vip entry ✅hip hop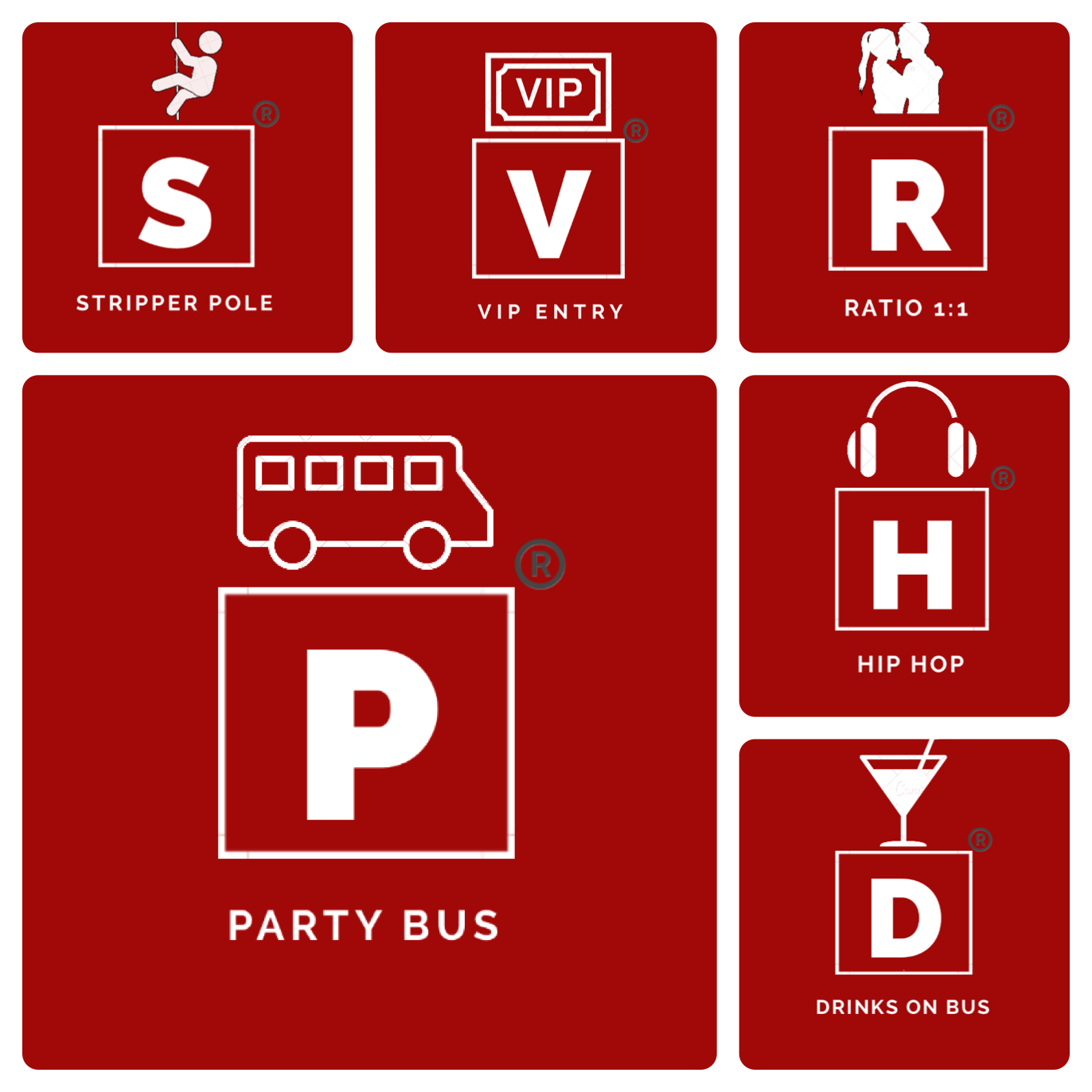 WE AVERAGE 120-180 PARTIERS PER TOUR! (30 per bus )
You will MEET & PARTY with other Fun People here in Las Vegas .
WE KEEP AN EVEN RATIO OF MALE TO FEMALE!
OUR STAFF TOUR GUIDES PARTY WITH YOU !
OUR PARTY BUSES HAVE STRIPPER POLES!
WE LOVE HIP HOP CULTURE !
WE HAVE FREE DRINKS ON OUR PARTY BUSES!
Please call BEFORE you buy tickets . 501-301-0555
(venues and times subject to change)
•Tour SCHEDULES :
••••• THURSDAYS •••••
•9:30pm to 10:30pm - 5 O'clock Somewhere Bar (Flamingo Hotel)
•10:35pm to 11:45pm - DRAIS Nightclub
•11:45pm to Midnight - PARTY BUS
•Midnight to 12:50am- CHATEAU Nightclub
•12:55am to 1:10am- PARTY BUS
•1:15am- close TAO Nightclub
••••• FRIDAYS •••••
•8:30pm to 9:30pm - 5 O'clock Somewhere Bar (Flamingo Hotel )
•9:40pm to 10:00pm- PARTY BUS
•10:00pm to 11:15pm- FOUNDATION ROOM
•11:20pm to 12:50am - LIGHT Nightclub
•12:55am to 1:10am - PARTY BUS
•1:15am -close CHATEAU Nightclub
••••• SATURDAYS •••••
•8:30pm to 9:30pm - 5 O'clock Somewhere Bar (Flamingo Hotel )
•9:40pm to 10:00pm- PARTY BUS
•10:00pm to 11:15pm- Rockhouse Party Bar
•11:20pm to 12:50am- TAO Nightclub
•12:55am to 1:10am PARTY BUS
•1:15am- close Hyde Nightclub
••••• SUNDAYS •••••
•8:30pm to 9:30pm - 5 O'clock Somewhere Bar

(Flamingo Hotel )
•9:30pm to 9:50pm- PARTY BUS
•10:00pm to 11:15pm- FOUNDATION ROOM
•11:15pm to 11:45pm- PARTY BUS
•11:45pm- DRAIS NIGHTCLUB