Actions and Detail Panel
Hip 2B Square: Fear No Art 2017
Wed, June 28, 2017, 6:00 PM – 8:00 PM EDT
Description
Don't miss the hippest bash around, Hip 2B Square, Fear No Art, now in its seventh year.
We are proud to honor the Cleveland Hustles investors – Kathy Futey, Alan Glazen, Kumar Arora and Jonathon Sawyer – who recently invested more than $1 million in the Gordon Square Arts District to support four new businesses. Cleveland Hustles, produced by LeBron James' and Maverick Carter's SpringHill Entertainment, aired on CNBC.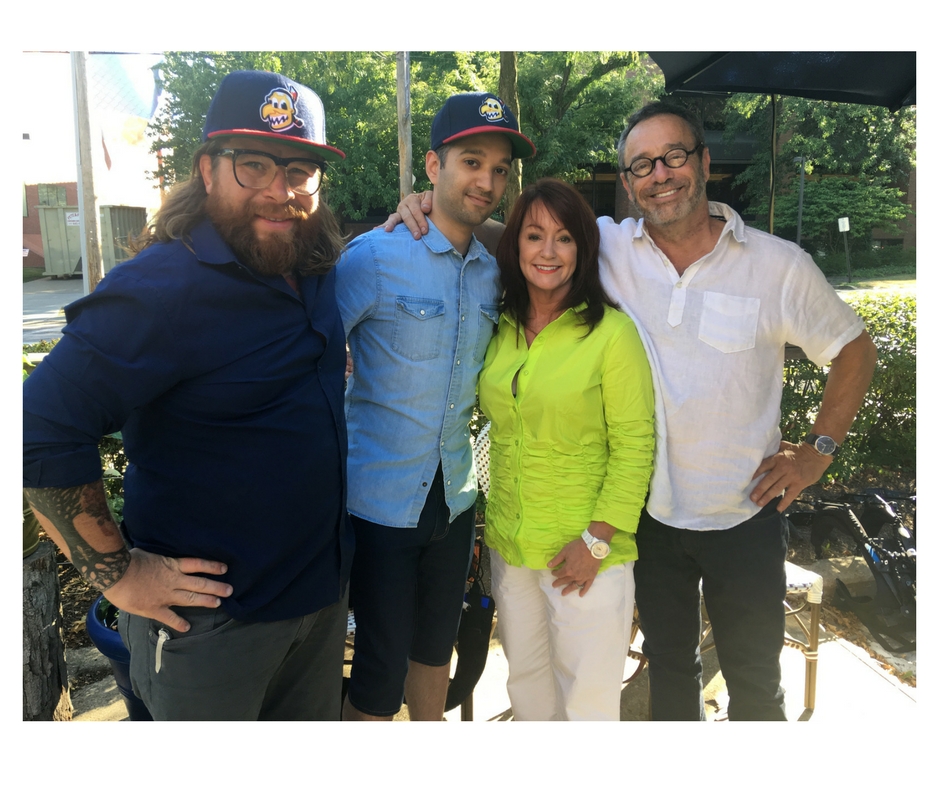 'Hip' will rock the neighborhood the evening of Wednesday, June 28, 2017. This year we'll be celebrating in a brand new space – The Edison at Gordon Square – on the bluffs of Lake Erie. NRP's David Heller will host Hip 2B Square at his exciting new luxury apartment community where we'll showcase the arts, feature live entertainment, and enjoy great food and drinks by the pool.
Contact us for information on sponsorships.
VIP Preview for sponsors and VIP ticket holders begins at 5:00 p.m; at 6:00 p.m., all guests are welcome to enjoy hors d'oeuvres and drinks, great music, dancing, artistic performances and displays. The Fear No Art Auction will feature art, jewelry, and theatre and one-of-a-kind experiences. Mix and mingle and enjoy the ambiance of the Gordon Square Arts District.

---
Sponsors
Information as of 3/22/17
Gold
Keybank
Silver
Grant Thornton
Marous Brothers Construction
PNC
Ulmer & Berne, LLP
Vintage Development Group
Bronze
Donna & Stewart Kohl
First Federal Lakewood
Huntington National Bank
RPM International, Inc.
The Sherwin - Williams Company
United Way of Greater Cleveland


Honorary Chairs
David & Rebecca Heller
Fred & Laura Ruth Bidwell
Paul & Jill Clark
David & Karen Doll
Chip & Shelly Marous
Dick & Pat Pogue
Tom & Sandy Sullivan
Albert & Audrey Ratner
Host Committee
Teri Agosta
Jason Bristol & Alex Frondorf
Zoe Carlisle & Ted Theofrastous
John & Tana Carney
Joe Cimperman & Nora Romanoff
Conor & Alana Coakley
John Corlett
Ursula Cottone
Diane Downing & Tom Corrigan
Bill Gagliano & Lorrie Baumgardner
Suzanne Hamilton
Daryl & Collette Laisure
Wally Lanci
Dave & Dori Loomis
Amy Allen Martin
Lori McClung
Neil Mohney
Brad Nosan
John O'Brien
Aaron Pechota
Greg & Tana Peckham
Jan Roller
Joy Roller
Ivan & Katia Schwarz
Gretchen Snediker & Scott Jackson
Sally & Terry Stewart
Joe Tegreene
Michelle Tomallo
Graham Veysey & Marika Shioiri Clark
Chris & Linda Warren
Andrew Watterson & Randy Lanoue
Sheila Wright
Matt & Michelle Zone