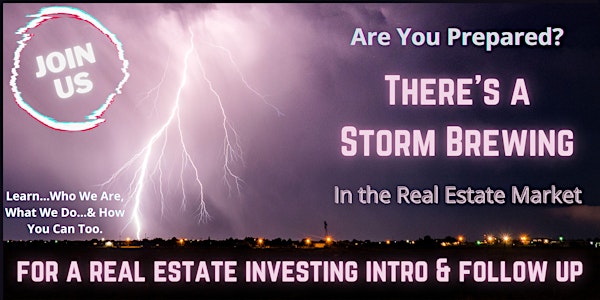 Hinsdale - Plug into a Proven System & Collaborate with Other Investors
Real Estate Investing is about navigating the ebbs and flows of the ever changing market. Collaborating with other investors is key.
When and where
Location
IN PERSON - Downers Grove - Address will be provided in confirmation text/email IN PERSON Hinsdale, IL 60521
About this event
I wanted MORE than an "800" number or outdated web information!
......It took me a while...but I found it!
Come Hang Out, In Person, with Local Investors that are doing deals and making things happen.
Join Us for 2 Informational meetings & do your due diligence
Part 1 - Introductory Meeting - Downers Grove
Find out...
What's behind their success
Who we are
What we do
How we support budding investors
How our group benefits seasoned investors
...and there'll be some great trainings that will benefit you in your everyday life.
After the Intro, we've found that's when questions usually come up... so we've added a second meeting to get those questions answered.
Part 2 - Q&A Follow Up - Downers Grove
Get Your Questions Answered
Learn more about what made the difference
Why so many people, from different walks of life, are successful
Funding
How to create additional income while learning real estate investing (optional)
How to snag an invite to one of our real estate intensive workshops
--- Both Events are IN PERSON at our Office in Downers Grove ---
...............................................................................................................
Being able to transition from one strategy to the next is key to successfully navigating the real estate investing world, especially when the market is changing like it is today!
Knowing only one Strategy could Cost You BIG!
There's so much more to real estate investing than you'd think. That's why many people are afraid to pull the trigger...and instead, jump from one real estate investing event to the other...hoping to find the "secret sauce".
Comprehensive Education + Investing Community Support + Multiple Income streams + Intensive Workshops + Study Groups
So Register for this life changing series of events and find out more!
We Won't Leave You Hanging...Make this Your Last Real Estate Investing Event & Join Us!
*This is a private event for registered guests only. Registered guests are welcomed to bring a friend, family member or business partner with them...be sure they are registered with their own info*