Description
JEWISH FEDERATION OF GREATER HARTFORD
invites you to
HINENI
"HERE I AM"
AN EVENING OF VOICES AND VISIONS
SEE THE IMPACT when we work together in times of need
HEAR THE STORIES of tragedy transformed into hope
MEET THE PEOPLE whose lives we are changing and who are changing lives
…from Hurricane Harvey in Houston, Texas
…to the Marjory Stoneman Douglas school shooting in Parkland, Florida
…to hurricane resettlement efforts in Greater Hartford
---
THURSDAY, OCTOBER 4, 2018
The Emanuel Synagogue
160 Mohegan Drive, West Hartford
5:30 p.m. networking, cocktails and dinner
7:00 p.m. program and dessert
Once online ticket sales have closed you can contact Simone Singh at ssingh@jewishhartford.org or 860.737.6101 to make a RSVP.
Couvert: $75 per person*
Minimum gift of $365 to the 2019 Annual Campaign
required for each attendee
You will have the opportunity to change lives by making
your 2019 campaign commitment at the event.
Laws of kashrut observed • Advance, paid reservations required
Your annual gift is payable by December 31, 2019.
*Couvert does not represent a charitable contribution.
---
ABOUT OUR GUEST SPEAKERS
Yael Ross, the Director of CHILDREN AT RISK's Center for New American Children in Houston who was preparing to welcome her first child when Hurricane Harvey destroyed her family's home and all their belongings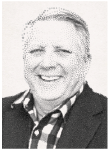 Harold Gernsbacher, a Hurricane Harvey recovery volunteer, CEO of Chain Link Services LP, Vice Chair of the Jewish Federation of Greater Dallas and the immediate past National Campaign Chair for Jewish Federations of North America

Ivy Schamis, a social studies teacher at Marjory Stoneman Douglas High School in Parkland, Florida, whose Holocaust Studies class was ambushed by a mass shooter in February 2018. Ivy is the 2018 recipient of the Anne Frank Award.

Allison O'Mara, parent of a Marjory Stoneman Douglas High School student and the Kehillah (Community) Coordinator at Jewish Federation of Broward County

Darlene Wolliston, the Foundation & Program Officer at the CREC Foundation who managed volunteer and philanthropic efforts for CREC's Relief Center for Our Caribbean Friends in Hartford
---
HINENI CO-CHAIRS
Shari & Michael Cantor • Alisha & Ron Cipriano • Kathy & Ron Fishman • Nancy & Jay Gershman • Judy & Ron Schlossberg
2019 ANNUAL CAMPAIGN LEADERSHIP
Laurie Mandell, 2019 Annual Campaign Chair
Dana Keller, 2019 Women's Philanthropy Chair
Cary Lakenbach, Chair of the Board
Howard Sovronsky, President and CEO
Rachel Berezin, Vice President, Development
Meredith Chandler, Associate Vice President, Development and Director, Women's Philanthropy
Simi Benita, Director, Business Partners and Affinities
Donna Wilbur, Director, Campaign Operations
Simone Singh, Campaign Associate & Data Analyst
---
HINENI SPONSORS*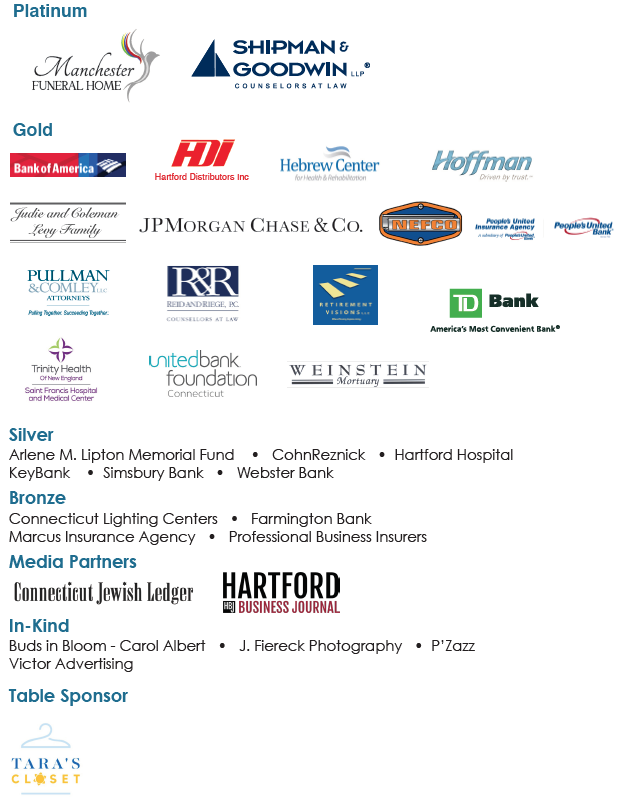 *As of September 18, 2018